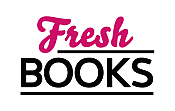 Books to enjoy in May! Let your reading blosson!
"Ordinary women making great things happen"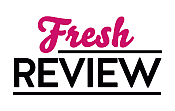 Reviewed by Monique Daoust
Posted August 9, 2019

Annabelle Archer had been languishing in a little parish in Kent, acting as an unpaid housekeeper to her cousin Gilbert, when she found out that Oxford university was finally opening its doors to women. It was no easy task, but she bargained her way to attend university. She was awarded a scholarship from the National Society for Women's Suffrage, and there are conditions attached: support women's right to vote. Cousin Gilbert need not worry about her virtue; men are not on her agenda. Then Annabelle is tasked with convincing Sebastian Devereux, the Duke of Montgomery, of the validity of the suffragists' cause. Annabelle's new friends admire her for speaking to the duke, but it was accidental; she didn't know who the haughty Nordic god was!
BRINGING DOWN THE DUKE is a feminist historical romance between a scholarly suffragist and a very proper duke, whose political views furiously clash. Evie Dunmore recreates Victorian London with stunning clarity; her scrupulous attention to detail, vivid descriptions, and knowledge on the first women to attend Oxford university make this novel particularly compelling. In view of the careful and thorough research, I found disturbing the glaring errors in the titles and forms of address, which hopefully will be straightened out upon publication.
I liked Annabelle, but I never warmed up to Sebastian. He's every inch the aristocrat. To be honest, he reminded me of Prince Charles - not physically but in his demeanor. Annabelle and Sebastian connect intellectually, but I never sensed any sexual sparks. Perhaps it's because he's not a type of hero who appeals to me, but my dislike for him grew as the story unfolded. I also felt that what was meant as a noble gesture was tarnished by the outcome of previous events. The book features several admirable secondary characters: Annabelle's friends, Hattie and Catriona; the formidable Lady Lucie Tedbury - the leader of the suffragists - and Sebastian's younger brother Peregrin. Even a very minor character, Lord Tristan Ballentine, made a lasting impression.
BRINGING DOWN THE DUKE has a rather predictable plot, but the exceptional research, the quality of the writing, and the author's acute sense of time and place make it a worthwhile read. I was a bit disappointed that Annabelle's efforts to convince the duke of supporting women's right to vote was somewhat relegated to the background. I anticipated the romance to blossom through lively debates, battles of wits and ideologies between a dynamic, progressive scholar and a dullish, dutiful duke, but not the inner monologues about an attraction I wasn't feeling. I enjoyed Annabelle's story as an academic and a suffragist so much more than the romance, which never worked for me. I think that, for too long in the book, the relationship between Annabelle and Montgomery was too historically accurate for me to become invested in it. Instead of being elated at the story of a brave and determined young woman, I found the romance part sad and a bit depressing, in spite of the somewhat convenient string of events towards the end leading to a happily ever after. Although I think the book works better as a historical fiction novel than a romance, BRINGING DOWN THE DUKE is a laudable debut from a fresh, new literary voice.
SUMMARY
A stunning debut for author Evie Dunmore and her Oxford Rebels in which a fiercely independent vicar's daughter takes on a powerful duke in a love story that threatens to upend the British social order.

England, 1879. Annabelle Archer, the brilliant but destitute daughter of a country vicar, has earned herself a place among the first cohort of female students at the renowned University of Oxford. In return for her scholarship, she must support the rising women's suffrage movement. Her charge: recruit men of influence to champion their cause. Her target: Sebastian Devereux, the cold and calculating Duke of Montgomery who steers Britain's politics at the Queen's command. Her challenge: not to give in to the powerful attraction she can't deny for the man who opposes everything she stands for.

Sebastian is appalled to find a suffragist squad has infiltrated his ducal home, but the real threat is his impossible feelings for green-eyed beauty Annabelle. He is looking for a wife of equal standing to secure the legacy he has worked so hard to rebuild, not an outspoken commoner who could never be his duchess. But he wouldn't be the greatest strategist of the Kingdom if he couldn't claim this alluring bluestocking without the promise of a ring…or could he?

Locked in a battle with rising passion and a will matching her own, Annabelle will learn just what it takes to topple a duke….
---
What do you think about this review?
Comments
1 comment posted.
Re: Ordinary women making great things happen

From the summary, I thought I would like to read this book.
However after reading the review, I'm not sure I would enjoy
it. I would really like ti read another review to make up
my mind.
(Dale Kirk 4:15pm August 11, 2019)
Registered users may leave comments.
Log in or register now!