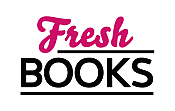 Books to enjoy in May! Let your reading blosson!
"Love will find you if you remain true to yourself"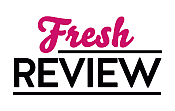 Reviewed by Monique Daoust
Posted October 5, 2019

Romance Historical | Romance | Inspirational Historical
Syble Rinecroft and Marcus Brandt had first met in 1901 on a cruise on the Nile River; their grandmothers are best friends and had brought them along. At nineteen, Marcus already has dreams of becoming an archaeologist; his nose is always buried in a book, which greatly annoys thirteen-year-old Syble, who in turn gets on Marcus's nerves with her romantic notions. Still, kindness prevails and he takes Syble to the bazaar, as he knows how it is to be left out. However, when Marcus fails to become enthused at Syble's find, an old urn, she dismisses him as someone not worth knowing. Almost eight years have passed and Syble, who had always wanted to get married, had her hopes dashed. If love isn't for her, then adventures will fill the void. Her grandmother, who belongs to the Wandering Widows, is leaving for Egypt for a dig and asks her to come along. What better place to mend a broken heart than AMONG SAND AND SUNRISE. . . Except that the archaeologist on site is Marcus!
To begin with, I can't say how much I appreciated that there was not a smidgen of infatuation between the teenagers eight years prior to the story. They were like night and day, and haven't changed: she's effervescent and spontaneous; he's measured and quiet, and their natural dispositions had been significant in their failed relationships. They played against each other so well and I liked how their love for Egypt and the reason for their past disagreement was intrinsic to the story. I loved every character; they felt very authentic, and I adored grumpy Florence - one of the Wandering Widows. Most of the story is set in 1909 and Syble is a very realistic heroine; she also made me laugh several times with her determination, gumption, and ebullience. I had such vivid pictures of her rushing about enthusiastically, enjoying her adventures. The romance progressed nicely because Marcus and Syble chose to cooperate on the dig, but also took a closer look at themselves; they opted for introspection over blaming the world or snarling at each other.
AMONG SAND AND SUNRISE is such a pleasant read - I had a smile on my face for the better part of the book. It's light and bright, insightful and deep. It's also very hard to put down because it flows so well and there is so much to experience, from the splendor of Egypt to the wonder of true love.
SUMMARY
--1909--
After three failed seasons, American heiress Syble Rinecroft is more than ready to move forward in a life of independence and adventure. And what better way to begin than by taking a trip to Egypt with her grandmother and her band of widowed friends to find a hidden tomb? There's only one catch. The archaeologist the widows insist on employing is none other than the irritating Marcus Brandt whom Syble met years ago on another trip to Egypt. If Syble has any hope of finding the tomb and being known for something other than too vivacious to make anyone a suitable wife, she'll have to learn to work with Marcus.
British archaeologist Marcus Brandt has only ever wanted one thing—a discovery in Egypt that will bring him the acclaim that has eluded his career. Such a thing will surely be found in the tomb he is presently clearing. So when his wealthy patroness and her friends, including Marcus's grandmother, seek his help in finding a hidden tomb, he's reluctant to agree to the new dig. Especially when it involves daily interaction with Syble Rinecroft, the annoying adolescent he met eight years ago.
Compelled to do the dig for different reasons, Syble and Marcus finally agree to work together, in spite of their opposite approaches to life. As the days pass, though, they discover there may be more to each other and their growing friendship than either expected to find. And yet, opening their hearts might just cost them their dreams.
---
What do you think about this review?
Comments
No comments posted.

Registered users may leave comments.
Log in or register now!