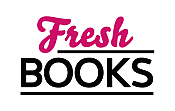 Yule Tidings -- Great Reads for December!
Reviews
1 - 20 of 47 ( prev | next )
Come with Me
by Helen Schulman
"What if your life could have been, or could still be, totally different?"
Posted November 28, 2018

Amy Reed is burnt out: her PR job at a tech startup has essentially become babysitting her college roommate's college-aged son, Donny, who happens to be Silicon Valley's latest wunderkind and her boss, her out-of-work journalist husband, Dan, is going through some kind of existential Read more...



A Duke Changes Everything
by Christy Carlyle
"A lovely historical romance novel!"
Posted November 20, 2018

Nicholas Lyon, the younger and estranged son of the formidable Duke of Tremayne, has spent most of his life trying to forget the atrocities that happened to him during his youth. Leaving Enderley, his family's home, as soon as he was able, Nick worked and gambled his way to Read more...



My One and Only Duke
by Grace Burrowes
"Delightful and heartwarming historical romance!"
Posted November 1, 2018

First in a new series from beloved historical romance author Grace Burrowes, MY ONE AND ONLY DUKE introduces readers to the Wentworth family, and the trials and tribulations that lead to a wealthy banker convicted of a crime he didn't commit suddenly Read more...



The Proposal
by Jasmine Guillory
"Fun and frothy, sweet and sexy... The Proposal is a home run!"
Posted October 29, 2018

Nikole Paterson is at a baseball game when her boyfriend of a few months tells her to look at the jumbotron, and she's speechless: he's proposing. Not only that, he spelled her name wrong and decided to propose to her in the most public, not to mention humiliating Read more...



Ghosted
by Rosie Walsh
"An intriguing and thoughtful look at the surprising ways we are all connected."
Posted October 13, 2018

By chance, on a trip to the English countryside, Sarah Mackey meets Eddie David and they instantly fall in love. They spend seven blissful and romantic days together until Sarah has to return to London for work and Eddie goes on a long-planned vacation. Both promise the other to Read more...



Melmoth
by Sarah Perry
"Atmospheric and chilling... reminiscent of gothic tales from the past!"
Posted October 11, 2018

British expat Helen Franklin lives and works in Prague as a translator. A quiet loner, Helen has few friends in her new home city but makes do with fellow Englishwoman Thea and her husband, Professor Karel Prazan. Helen notices Karel acting erratically and unlike himself, and when she finally confronts Read more...



Bellewether
by Susanna Kearsley
"A star-crossed love story for the ages..."
Posted October 11, 2018

For a spellbinding story, Susanna Kearsley is always the author to turn to for a great read. BELLEWETHER is no exception, featuring two life star-crossed lovers during the French and Indian War and a present-day storyline involving a museum curator trying Read more...



Hard Cider
by Barbara Stark-Nemon
"An emotional and enjoyable story about finding new endeavors..."
Posted October 11, 2018

Abbie Rose Stone is taking a huge chance and starting her own hard cider business. Have spent her entire adult life as a nurse in Ann Arbor, MI, married to a hardworking lawyer, and raising three sons, she's ready to spend more time at their cottage, work in an Read more...



The Lost Carousel of Provence
by Juliet Blackwell
"A mysterious carousel brings past and present fully to life..."
Posted October 4, 2018

Amateur photographer Cady Drake has always been a loner - she spent most of her young life in the foster care system, and has kept everyone at a distance. When the one person she let herself get close to, Maxine, passes away, Cady finds herself completely alone, with only Gus, an Read more...



Daughter of a Daughter of a Queen
by Sarah Bird
"An engaging look at the tumultuous life of a female Buffalo Soldier..."
Posted October 4, 2018

Born a slave in Missouri, Cathy Williams never considered herself one. Her mother always told her stories of her grandmother, an African queen stolen from her home and unwillingly brought to America. Even though they have faced unspeakable hardships, the women of Cathy's family have been brought up to Read more...



The Secrets We Carried
by Mary McNear
"An emotional and engaging read!"
Posted September 22, 2018

Quinn LaPointe left Butternut Lake, Minnesota as soon as she graduated from high school ten years ago. Now a successful journalist living near Chicago, Quinn makes an unexpected decision: to return to Butternut Lake and attend a memorial service for her high school boyfriend, Jake Lightman. Cross country superstar, charming Read more...



Not Our Kind
by Kitty Zeldis
"Set in 1940s NYC, a thoughtful and dazzling historical fiction novel!"
Posted September 20, 2018

Eleanor Moskovitz is having a rough time - the man she thought could be the one left her with no warning, she's having a hard time finding purpose at work, and she still lives with her overprotective Jewish mother. To make matters worse, on her way to a new job Read more...



To Love a Duchess
by Karen Ranney
"Karen Ranney's new series brings tempestuous emotions..."
Posted September 2, 2018

Soldier-turned-spy Adam Drummond is undercover at the Duke of Marsley's estate, acting as the majordomo, keeping things running since the Duke's death. He's actually there on behalf of the Silent Service, a dark branch of the war office tasked with difficult missions. It is believed Read more...



The Phantom Tree
by Nicola Cornick
"Beautiful and mysterious historical fiction!"
Posted August 19, 2018

Alison Bannister is caught off guard when she sees a small painting claiming to be a new portrait of Anne Boleyn. She is positive it is of Mary Seymour, daughter of Henry VIII's widow Katherine Parr, long believed to have died in infancy. Alison knows it is Mary because Read more...



A Duke by Default
by Alyssa Cole
"Witty, heartwarming, and super sexy! A charming royal romance."
Posted August 19, 2018

Portia Hobbs has decided to make some major changes in her life. She's done drinking, done coasting through jobs, and most of all, she's done with men. To make sure her new lifestyle sticks, she applies and is accepted to be a sword maker's apprentice in Scotland Read more...



Vox
by Christina Dalcher
"An intriguing read for fans of The Handmaid's Tale..."
Posted August 8, 2018

Set in the near future, VOX by Christina Dalcher is a provocative thriller, exploring the power of language, and what happens when women's voices are literally silenced. After the election of a conservative president, heavily supported and influenced by the religious right Read more...



The Bar Harbor Retirement Home for Famous Writers (And Their Muses)
by Terri-Lynne DeFino
"Even retired authors can change lives, when inspired..."
Posted August 8, 2018

Beleaguered orderly at a retirement home for elderly authors and publishing professionals, Cecibel Bringer is beside herself when her favorite author, and formerly notorious lothario, Alphonse Carducci moves into the home to spend his final days among his peers. While he's not as strong as he was in his Read more...



Lady Be Good
by Amber Brock
"The glitz and glamour of the 1950s come fabulously to life!"
Posted August 4, 2018

Daughter of self-made hotelier, Kitty Tessler wants nothing more than to be accepted into New York's high society set. Fashionable, witty, and vivacious, Kitty's considered "new money," and knows the only way she'll ever be a true socialite is by marrying into a family with old Read more...



Second Time Around
by Nancy Herkness
"An enjoyable second chance romance!"
Posted July 23, 2018

Kyra Dixon remembers Will Chase as the handsome rich guy from college, dating her roommate who never treated him well, and honestly, the one who got away. They bonded over their love for classic literature, quoting poetry to one another in quick passing. While Will has gone on to become Read more...



All the Ever Afters
by Danielle Teller
"A beguiling retelling of Cinderella..."
Posted July 16, 2018

In this interesting retelling of Cinderella, Danielle Teller's ALL THE EVER AFTERS gives readers the backstory of Cinderella's evil stepmother. But was she really evil? Or did circumstance simply frame her that way? Beginning in her youth, Agnes is sent to Read more...



Danielle Dresser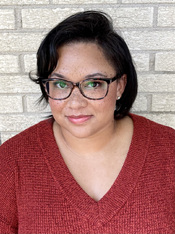 Features & Posts