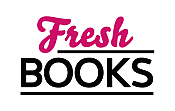 December brings fabulous reads!
Reviews
The Scandalous Flirt
by Olivia Drake
"A cute, quick, and fun romance that has it all"
Posted December 1, 2017

Aurora Paxton hasn't been back to London since her debut season, when she caused a scandal that nearly ruined her entire family's reputation. Sequestered in the country with her eccentric Aunt Beatrice, Rory is shocked when the glamorous Lady Milford arrives from town, requesting she return to society Read more...



One Summer Night
by Caridad Pineiro
"Hot, sexy, and refreshing... contemporary romance at its best!"
Posted October 16, 2017

Sharing a passionate kiss when they were teenagers during the summer at the Jersey Shore, Maggie Sinclair and Owen Pierce have always felt something for one another. When Owen's family real estate business realize they can profit from investing in Maggie's family-owned department stores, they find themselves Read more...



Seven Days of Us
by Francesca Hornak
"The perfect novel to get readers in the holiday spirit!"
Posted October 6, 2017

Fans of Love Actually, The Family Stone, and even Home Alone will love SEVEN DAYS OF US! It's the perfect novel to get readers in the holiday spirit. The characters are relatable when they are at their best, and especially at their worst. Family gatherings are full of drama Read more...



House of Shadows
by Nicola Cornick
"An intriguing and page-turning novel transports you through ages and loves"
Posted October 3, 2017

Set in rural Oxfordshire, HOUSE OF SHADOWS by Nicola Cornick transports readers through history with lush descriptions, dazzling romance, and intriguing mystery. From the alluring Winter Queen to a vivacious courtesan, to a modern-day woman, HOUSE OF SHADOWS ties these women together, fated to complete their destinies. After a Read more...



Danielle Dresser
Features & Posts
No posts found.