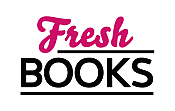 Hearts and Love, great reads in February
Reviews
Next Year in Havana
by Chanel Cleeton
"A gorgeous, vivacious, intriguing novel that historical fiction readers will love!"
Posted February 1, 2018

Journalist Marisol Ferrera has romantic ideas about Cuba, the country her family had to flee during Castro's rise to power. As her dying wish, Marisol's beloved grandmother, Elisa, asks her to take her ashes back to the place of her birth so that she can rest in peace Read more...



Indecent Exposure
by Tessa Bailey
"A super sexy yet super sweet contemporary romance that readers will devour!"
Posted January 29, 2018

Olympic gold medalist in marksmanship and Irish spitfire Katie McCoy comes to New York to work, but also to tick a few things off of her bucket list: go on a self-guided mob-hit tour of the entire city, dance in the Friends fountain, and finally, FINALLY, lose the Read more...



A Duke in Shining Armor
by Loretta Chase
"Witty and heartwarming historical romance!"
Posted January 29, 2018

Called the "most boring girl of the season" seven years in a row, Lady Olympia Hightower, bookish, dedicated wallflower, and uninterested in the antics of the ton, somehow finds herself engaged to the very wealthy and even more handsome Duke of Ashmont. Determined to save her father and six brothers Read more...



Death Below Stairs
by Jennifer Ashley
"A charming new mystery series sure to please!"
Posted January 4, 2018

When highly-accomplished cook Kat Holloway accepts a job at the Mayfair mansion in London, she thinks she's found a respected position where she can finally lay her cap. The Rankins have a bit of an eccentric reputation for being rather eccentric: Lord Rankin rubs in nefarious circles, Lady Read more...



The Immortalists
by Chloe Benjamin
"A fascinating and enthralling novel!"
Posted December 31, 2017

As an innocent adolescent dare, the four Gold siblings decide to visit a so-called traveling mystic woman who claims she can tell the day someone will die. Each sibling, dutiful Varya, obedient Daniel, rebellious Klara, and naive Simon, are both haunted and exhilarated by what she tells them, and Read more...



The Spring Girls
by Anna Todd
"A nice, contemporary retelling of a beloved classic!"
Posted December 22, 2017

In Anna Todd's updated retelling of Little Women, the Marches are known as the Springs, but the core characteristics of what made the March girls so beloved are still there. Meg, now working at a makeup counter, still pines after things she can't have; Jo is still the Read more...



Wilde in Love
by Eloisa James
"The perfect mix of sexy and sweet—Eloisa James has done it again!"
Posted December 19, 2017

Lord Alaric Wilde, famed adventurer and author, has returned after years overseas, where he had been exploring what more the world has to offer. Coming back to polite society after run-ins with cannibals and pirates (so the rumors say), Wilde is surprised to learn his newly engaged brother, North Read more...



The Scandalous Flirt
by Olivia Drake
"A cute, quick, and fun romance that has it all"
Posted December 1, 2017

Aurora Paxton hasn't been back to London since her debut season, when she caused a scandal that nearly ruined her entire family's reputation. Sequestered in the country with her eccentric Aunt Beatrice, Rory is shocked when the glamorous Lady Milford arrives from town, requesting she return to society Read more...



One Summer Night
by Caridad Pineiro
"Hot, sexy, and refreshing... contemporary romance at its best!"
Posted October 16, 2017

Sharing a passionate kiss when they were teenagers during the summer at the Jersey Shore, Maggie Sinclair and Owen Pierce have always felt something for one another. When Owen's family real estate business realize they can profit from investing in Maggie's family-owned department stores, they find themselves Read more...



Seven Days of Us
by Francesca Hornak
"The perfect novel to get readers in the holiday spirit!"
Posted October 6, 2017

Fans of Love Actually, The Family Stone, and even Home Alone will love SEVEN DAYS OF US! It's the perfect novel to get readers in the holiday spirit. The characters are relatable when they are at their best, and especially at their worst. Family gatherings are full of drama Read more...



House of Shadows
by Nicola Cornick
"An intriguing and page-turning novel transports you through ages and loves"
Posted October 3, 2017

Set in rural Oxfordshire, HOUSE OF SHADOWS by Nicola Cornick transports readers through history with lush descriptions, dazzling romance, and intriguing mystery. From the alluring Winter Queen to a vivacious courtesan, to a modern-day woman, HOUSE OF SHADOWS ties these women together, fated to complete their destinies. After a Read more...



Danielle Dresser
Features & Posts
No posts found.