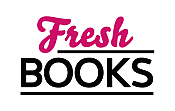 No fooling, it's April books!
Reviews
1 - 20 of 65 ( prev | next )
A Prince on Paper
by Alyssa Cole
"Radiant, romantic, and of course, royal!"
Posted April 19, 2019

Nya Jerami has finally returned to Thesolo for the royal wedding - it's not every day that your long-lost cousin marries the crown prince! But while she's relieved to leave New York, she's worried about returning home... Her criminal father is in prison, but his legacy and Read more...



Getting Hot with the Scot
by Melonie Johnson
"A super sexy, fun, and flirty debut contemporary romance!"
Posted April 15, 2019

Cassie Crow has been in Europe for over a month with her best girlfriends and wants nothing more than to throw caution to the wind and have a sexy fling with a hot guy she'll never see again. So when she encounters a hot Scot in a kilt in Read more...



No Other Duke But You
by Valerie Bowman
"An energetic and whimsical friends-to-lovers historical romance!"
Posted April 15, 2019

Lady Delilah Montebank has decided she's ready to get married. She's spent the last few years matchmaking everyone in her circle of aristocrats, and it's time to prove to herself, and her overbearing mother, that she can make the best match for herself: the most eligible bachelor Read more...



One Summer in Paris
by Sarah Morgan
"A lovely and heartwarming story of female friendship, life challenges, and the magic of Paris!"
Posted April 9, 2019

After twenty-five years of marriage, Grace is ready to take some time for something special with her husband, David. Their daughter is about to leave for college and there will be time for them to do whatever they want. At dinner at their favorite restaurant, Grace unveils her plan Read more...



When a Duchess Says I Do
by Grace Burrowes
"A warm tale of two people falling in love and realizing they deserve to do so..."
Posted April 4, 2019

Matilda Wakefield has been on the run for months when she comes across two poachers threatening a man in the woods of a once-grand estate. She saves him, and he turns out to be Duncan Wentworth, cousin to a powerful Duke who recently bequeathed him the house and lands Read more...



When We Left Cuba
by Chanel Cleeton
"A gorgeously written historical fiction novel set after the Cuban Revolution..."
Posted April 4, 2019

Beatriz Perez fled Cuba with her family five years ago, after the revolution that put Fidel Castro in power, forcing them to leave after tragedy hit their family and Beatriz' twin brother, Alejandro, is killed. Beatriz and her sisters had been Cuban socialites, gracing the society pages of the local Read more...



Can't Escape Love
by Alyssa Cole
"Unabashedly nerdy... a heartfelt, and very sexy novella!"
Posted March 30, 2019

Plagued with insomnia, Reggie Hobbs, the powerhouse creator of popular pop culture nerd website Girls with Glasses, knows there's one thing that will help her sleep: the voice of Gus Nguyen, a live streamer she used to fall asleep to while he solved puzzles and talked his way through Read more...



Fumbled
by Alexa Martin
"A sassy and sexy sports romance!"
Posted March 21, 2019

Single mother Poppy Patterson has always done whatever was necessary to make sure her son, Ace, is happy and thriving. Even if that meant moving across the country when she was sixteen and now working a job at a high-end nightclub that requires she wear a corset and straighten Read more...



All the Walls of Belfast
by Sarah J. Carlson
"A heartbreaking yet hopeful YA novel set in Northern Ireland..."
Posted March 17, 2019

All Fiona knows about her life in Ireland is what her mother told her - that they had to leave when she two-years-old to stay safe. Years later, Fiona is back, to spend time with the father she barely remembers, her older half-brothers and a young nephew she Read more...



The Last Romantics
by Tara Conklin
"A character-driven and thoughtful novel of family, tragedy, and triumph..."
Posted March 7, 2019

In the year 2079, Fiona Skinner is a celebrated poet - her most famous work, The Love Poem, is a heartfelt story of true love and the collection she is most asked about at events. A young woman named Luna, named after one of the recurring characters in The Love Poem Read more...



The Care and Feeding of Ravenously Hungry Girls
by Anissa Gray
"An emotional debut novel about a family on the brink..."
Posted February 28, 2019

Althea, Viola, and Lillian Butler are three sisters who have gone through good times and bad, almost always together. Althea basically raises her sisters and their brother, Joe, after their beloved mother dies and their father's job takes him away for months at a time. Each of the Butler Read more...



American Duchess
by Karen Harper
"A well-researched look at the vivacious life of Consuelo Vanderbilt."
Posted February 25, 2019

Consuelo Vanderbilt was born into a life a privilege - a vast inheritance, beauty, and a magnetic personality. But when her overbearing mother sets her sights on an English title to bring prestige to the Vanderbilt family, Consuelo feels trapped. Forced to marry the 9th Duke of Marlborough, Consuelo moves to Read more...



An Unconditional Freedom
by Alyssa Cole
"History comes alive in Alyssa Cole's latest... Exceptional!"
Posted February 20, 2019

Determined to save her father after the Union army occupies her Florida home, Janeta Sanchez travels North to infiltrate the Loyal League, an organization of black spies. As the daughter of a Cuban plantation owner and the formerly enslaved woman he marries, Janeta has never felt like she belonged among Read more...



The Military Wife
by Laura Trentham
"Heartfelt and emotional... uplifting and hopeful!"
Posted February 1, 2019

Five years after the death of her Navy SEAL husband Noah, Harper Lee Wilcox is trying to keep it all together. Living in North Carolina with her mother and five-year-old son, Ben, Harper is still grappling with this devastating loss, as well as trying to find herself. Her Read more...



99 Percent Mine
by Sally Thorne
"Refreshing, quirky, and witty!"
Posted January 24, 2019

Ever since he moved in across the street when they were eight years old, Darcy Barrett has harbored the crush of all crushes on the perfect man, Tom Valeska. He's her twin brother Jamie's best friend, a good person, a hard worker, and Darcy has never felt like Read more...



The Magnolia Inn
by Carolyn Brown
"A charming story set in a country B&B..."
Posted January 13, 2019

When Jolene Broussard's beloved Aunt Sugar and Uncle Jasper decide to travel the country in an RV, she's beyond thrilled to take over running the Magnolia Inn, their quaint B&B in an old Victorian house in need of much repair. When her stingy cousin sells his share Read more...



Learning to See
by Elise Hooper
"A fascinating look at an icon of American photojournalism..."
Posted January 9, 2019

Best known for her iconic 1936 photograph, "Migrant Mother," Dorothea Lange lived a passionate life that she captured through documentary photography. Growing up on the East Coast to Jewish immigrant parents, Dorothea had polio early in life and spent the rest of it with a limp. Most people that met Read more...



In Paris with You
by Clémentine Beauvais
"A unique second-chance love story set in Paris..."
Posted January 3, 2019

Loosely based on Eugene Onegin by Pushkin, IN PARIS WITH YOU by Clementine Beauvais (translated from French by Sam Taylor) is a second-chance love story of sorts, with a heartbreaking and enlightening meeting between two people who knew each other long ago Read more...



Come with Me
by Helen Schulman
"What if your life could have been, or could still be, totally different?"
Posted November 28, 2018

Amy Reed is burnt out: her PR job at a tech startup has essentially become babysitting her college roommate's college-aged son, Donny, who happens to be Silicon Valley's latest wunderkind and her boss, her out-of-work journalist husband, Dan, is going through some kind of existential Read more...



A Duke Changes Everything
by Christy Carlyle
"A lovely historical romance novel!"
Posted November 20, 2018

Nicholas Lyon, the younger and estranged son of the formidable Duke of Tremayne, has spent most of his life trying to forget the atrocities that happened to him during his youth. Leaving Enderley, his family's home, as soon as he was able, Nick worked and gambled his way to Read more...



Danielle Dresser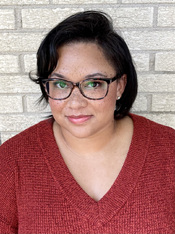 Features & Posts