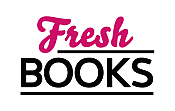 Giving thanks for reading in November
"A heartwarming graphic novel of growing up."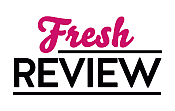 Reviewed by Danielle Dresser
Posted October 1, 2020

Graphic Novel | Paranormal | Young Adult
Lora loves everything eerie--ghosts, spooky stories, dressing up for Halloween, and above all, playing pretend, sometimes still with an imaginary friend. But while some of her friends are more interested in crushes and fashion, Lora would rather live in the magical made-up worlds she creates in her mind. . . Instead of going to the popular kids' Halloween party, Lora decides to set up her tea set, grab some snacks, find her Ouija board, and have a seance tea party. When she asks a bunch of questions, however, Lora is surprised to receive an answer. . .
Alexa is a ghost who has befriended all of the kids in the house she lived before, doesn't remember her life before, but knows she was just a kid when she suddenly became a ghost. Alexa has always been in Lora's life--she's the "imaginary" friend Lora has interacted with--and now, Lora is happy to have someone she can actually talk to, who is still interested in the things she likes.
Alexa encourages Lora to reconnect with old friends and make new ones, but when Lora starts to spend more time hanging out with corporeal companions, Alexa feels left behind. Then Alexa goes on an adventure of her own, one the involves discovering the truth about her life, and soon realizes that even though as a ghost she'll always be a child, she has to figure out how to grow up. . .
SEANCE TEA PARTY by Reimena Yee is a heartwarming graphic novel of growing up. Lora is an awkward, shy girl who is figuring out who she is, and is clinging to the magic of childhood while her friends and classmates move on to adolescent interests. When she discovers her imaginary friend, Alexa, an actual ghost who can talk to her, is still interested in the things she likes, Lora is happy to have someone to confide in. SEANCE TEA PARTY is a beautiful story about getting older, figuring out what you are and aren't ready for, and moving on from the things holding you back. Yee's drawings are vivacious, full of movement, and convey the strong emotions of growing up. There's a heartfelt story about Alexa reconnecting with one of her childhood friends who is now a grandmother, and how that makes her wonder who she could have become if she had had the opportunity to grow up. Lora and Alexa are relatable main characters who both discover who they are and who they can become, and readers of all ages will find much to enjoy in SEANCE TEA PARTY.
SUMMARY
Lora wants to stay a kid forever, and she'll do anything to make that happen . . . including befriending Alexa, the ghost who haunts her house. A middle-grade graphic novel about growing up that's perfect for fans of Ghosts and Making Friends.

Growing up sounds terrible.

No one has time to do anything fun, or play outside, or use their imagination. Everything is suddenly so serious. People are more interested in their looks and what others think about them than having fun adventures. Who wants that?

Not Lora.

After watching her circle of friends seemingly fade away, Lora is determined to still have fun on her own. A tea party with a twist leaves Lora to re-discovering Alexa, the ghost that haunts her house -- and Lora's old imaginary friend! Lora and Alexa are thrilled to meet kindred spirits and they become best friends . . . but unfortunately, not everything can last forever.

Reimena Yee brings to life a story about growing up, childhood, and what it means to let go. A fantastical story following lovable characters as they each realize what it means to be who you are.
---
What do you think about this review?
Comments
No comments posted.

Registered users may leave comments.
Log in or register now!