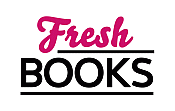 Great Summer reading - June releases
Donna Hill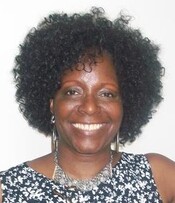 Blogging at Fresh Fiction
Donna Hill | Secrets of the Past Collide with the Present
May 26, 2023
1--What is the title of your latest release? I AM AYAH: THE WAY Read More...
Donna Hill | Exclusive Interview: CONFESSIONS IN B-FLAT
November 24, 2020
Hi, Donna! Welcome to Fresh Fiction. We are thrilled to have you here. Please tell us a little bit about yourself and your Read More...
Donna Hill has published more than seventy books spanning a long career. She is an Essence bestselling author and recipient of multiple awards, such as: The RT Career Achievement Award, the Gold Pen Award, The Trailblazer Award, and the Zora Neale Hurston Literary Award. She is currently in a PhD program but received her MFAW in Creative Writing from Goddard College. She is a proud single mother and grandmother who gives back to the community and is known as a pioneer of black romance novels.
Log In to see more information about Donna Hill
Log in or register now!
Series
Books:
I Am Ayah: The Way Home, June 2023
Hardcover / e-Book
I Am Ayah: The Way Home, June 2023
Trade Paperback / e-Book
The Trouble with Love and Hate, January 2023
Sweet Tea and Scandal #6
Mass Market Paperback / e-Book
Della's House of Style, July 2022
Trade Paperback / e-Book
In My Bedroom, January 2022
Trade Size / e-Book (reprint)
Wicked Ways, January 2022
Trade Size / e-Book (reprint)
Strictly Confidential, September 2021
The Grants of DC #3
Mass Market Paperback / e-Book
Confessions in B-Flat, December 2020
Hardcover / e-Book
Confessions in B Flat, December 2020
Trade Size / e-Book
The Other Sister, July 2020
Family Secret #2
Trade Size / e-Book
When I'm with You, June 2018
Lawsons of Louisiana
Mass Market Paperback / e-Book
Surrender to Me, July 2017
The Lawsons of Louisiana
Mass Market Paperback
For the Love of You, July 2016
Mass Market Paperback / e-Book
Touch Me Now, November 2012
Paperback / e-Book
Tender Loving Desire, September 2012
Paperback / e-Book (reprint)
If I Could, February 2012
Mass Market Paperback
Long Distant Lover, February 2012
Mass Market Paperback / e-Book
Legacy of Love, September 2011
Mass Market Paperback / e-Book
Deception, September 2011
Paperback
Intimate Betrayal, April 2011
Paperback
More Than Words, April 2011
Volume 7
Paperback
Secret Attraction, April 2011
Paperback
Spend My Life with You, February 2011
Platinum Brides
Paperback
Through The Fire, May 2010
Paperback
What Mother Never Told Me, March 2010
Paperback
Prize Of A Lifetime, October 2009
Mass Market Paperback
Temptation And Lies, February 2009
Mass Market Paperback
Seduction And Lies, December 2008
Mass Market Paperback
Temptation, October 2008
Mass Market Paperback
Chances Are, August 2008
Paperback
Charade, May 2008
Paperback
Sex and Lies, February 2008
Paperback
On The Line, January 2008
Trade Size
Wicked Ways, October 2007
Hardcover
Guilty Pleasures, October 2007
Paperback
Moments Like This, September 2007
Mass Market Paperback
After Dark, July 2007
Pause for Men
Mass Market Paperback
Creepin', June 2007
Trade Size
If I Were Your Woman, February 2007
Paperback
Saving All My Lovin', November 2006
Paperback
Guilty Pleasures, October 2006
Hardcover
Takin' Chances for the Holidays, October 2006
Trade Size
Love Becomes Her, August 2006
Paperback
Long Distance Lover, June 2006
Paperback
Getting Hers, May 2006
Trade Size (reprint)
Courageous Hearts, February 2005
Trade Size
In My Bedroom, January 2005
Paperback (reprint)
Big Girls Don't Cry, January 2005
Paperback
Rockin' Around the Christmas Tree, November 2004
Paperback (reprint)
Let's Get It On, November 2004
Trade Size
Dark Thirst, October 2004
Trade Size
Winter Nights, October 2004
Paperback (reprint)
Dare to Dream, September 2004
Paperback
Say Yes, August 2004
Paperback
Divas, Inc., July 2004
Paperback (reprint)
Where There's A Will, June 2004
Paperback
A Whole Lotta Love, January 2004
Paperback
Rockin' Around That Christmas Tree, November 2003
A Holiday Novel
Hardcover
An Ordinary Woman, October 2003
Paperback (reprint)
Living Large, January 2003
Paperback
Rhythms, September 2002
Paperback (reprint)
Sister, Sister, October 2001
Paperback
Through the Fire, June 2001
Paperback
Going to the Chapel, June 2001
Paperback
Pieces of Dreams, May 2001
Paperback
Della's House of Style, July 2000
Paperback
Rosie's Curl and Weave, February 1999
Paperback (reprint)