1--What is the title of your latest release?
2--What's the "elevator pitch" for your new book?
Finding the truth is only the beginning for Alessandra Fleming who can no longer ignore the secrets of the past that collides with her present and irrevocably alters her future and everything she believed to be true.
3--How did you decide where your book was going to take place?
I visited Sag Harbor years ago for an earlier series and fell in love with it. When I began to research the history, I discovered that it had a long and rich African American history that dated back to freed and escaped slaves, and the communities that they built. I remained fascinated by Sag Harbor and built my story around it.
4--Would you hang out with your heroine in real life?
I think so. Alessandra Fleming is pretty cool. Has a great, creative job, which I would love to always hear about. She's a bit complicated and even uncertain of herself at times, but who isn't?
5--What are three words that describe your hero?
Smart, Sexy, Single.
6--What's something you learned while writing this book?
I learned about the slave ship La Amistad, and that it came aground off the shores of Sag Harbor, and also that the church had a secret passage underneath the pulpit where slaves hid and made their way to freedom.
7--Do you edit as you draft or wait until you are totally done?
I edit as I write. It helps me and makes my line editor's job a bit easier. (I hope) There is no way that I could write a 300-plus-page novel, finish it then go back and start editing. I think it would make me crazy. Usually, I write steady, as the scene unfolds. When I come out of that "trance" (lol) I will re-read what I've written and make fixes then move on.
When I begin writing for the day, I always start off by reading the prior pages from the day before and make any changes then I will move forward for the day's writing. So basically, when I get to the end--the last page--I'm really done.
8--What's your favorite foodie indulgence?
Chips!
9--Describe your writing space/office!
I wish I could say it was something fancy. It's not. To be honest, I have a fab Apple desktop, a beautiful desk - that I rarely use. Instead, I sit on the recliner, with the TV playing something in the background with my laptop on my lap and my notebook on the end table.
10--Who is an author you admire?
Vanessa Riley for her brilliance in recovering history. Bernice McFadden for her amazing way with words and character, and of course Toni Morrison for simply pure brilliance in everything that she did.
11--Is there a book that changed your life?
Wuthering Heights from my childhood and No Easy Place to Be by Steven Corbin later on.
12--Tell us about when you got "the call." (when you found out your book was going to be published)
Yikes. I'd have to go back 32 years for that one.
13--What's your favorite genre to read?
Women's and literary fiction
14--What's your favorite movie?
The Day After Tomorrow!! LOL. Don't ask me why. I have no idea but I watch it every time it comes on.
15--What is your favorite season?
Summer
16--How do you like to celebrate your birthday?
Quietly, with a drink, good food, and close friends and family.
17--What's a recent tv show/movie/book/podcast you highly recommend?
The Night Agent (series) and The Diplomat (series)
18--What's your favorite type of cuisine?
Mexican!!
19--What do you do when you have free time?
As little as possible! LOL. Watch reruns of Law and Order or Seal Team!!
20--What can readers expect from you next?
I am working on another historical/contemporary novel that centers around the beginning and the rise of the Pullman porters; the porter and the woman he meets on his route and the life they struggle to build during segregation and beyond. It's tentatively titled Nola and Baldwin.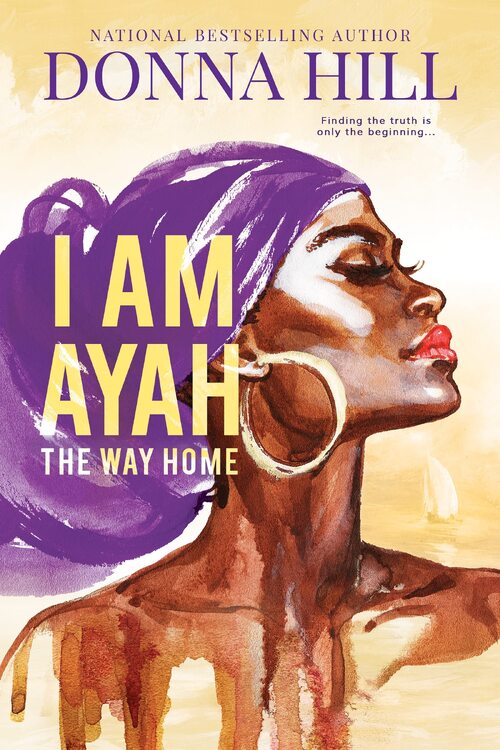 Set amid Sag Harbor's vibrant African American history, bestselling author Donna Hill weaves a stunningly rich story about finding the way home…no matter how long the journey takes.
Alessandra Fleming has spent most of her life running from her past. Her budding photography career, her life in Manhattan, all serve to distract from the secrets and guilt she's never been able to face. Then the call. Her estranged father is in the hospital…and Alessandra must return home to Sag Harbor, crumbling the first wall between her past and her present.
For some, coming home is a relief. For Alessandra, it's a reminder of the family she's lost, of the time she'll never regain. But the answers—the secrets—of her family are hidden in the house, waiting for her. And the only one who may be able to help her uncover them is her father's neighbor, Zach, who brings with him an attraction that's intense and instantaneous, yet oddly familiar.
Now Alessandra is being pulled back not only into her own complex family history, but into the richly documented lives of four extraordinary women. Generations touched by tragedy and triumph, despair and hope. And it's in these aching echoes of the past that Alessandra's own story—her mistakes and her capacity to love—will take shape, guiding her to the life she's meant to live…and the extraordinary person she will become.
Women's Fiction | Multicultural African-American [Sideways Books, On Sale: May 23, 2023, Trade Paperback / e-Book, ISBN: 9781649371461 / eISBN: 9781649371683]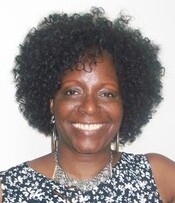 Donna Hill has published more than seventy books spanning a long career. She is an Essence bestselling author and recipient of multiple awards, such as: The RT Career Achievement Award, the Gold Pen Award, The Trailblazer Award, and the Zora Neale Hurston Literary Award. She is currently in a PhD program but received her MFAW in Creative Writing from Goddard College. She is a proud single mother and grandmother who gives back to the community and is known as a pioneer of black romance novels.
No comments posted.