"A deftly told and intriguing domestic thriller."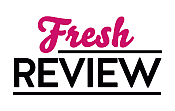 Reviewed by Danielle Dresser
Posted October 13, 2020

Recently married, Sam Statler and Annie Potter are leaving their busy lives in New York and moving to Sam's small hometown upstate. His mother is living in a nursing home and is losing touch reality as time goes on, so this way they can be near her as her condition worsens. Sam is a therapist and sets up a small office practice, quickly bringing in new clients who are charmed and intrigued by one of their golden boys returning home. Annie, meanwhile, tries to find ways to occupy her time, but finds herself bored.
Similarly, to Sam's clients, everyone in this book is keeping secrets. . . where exactly is Sam going when he tells his wife he's visiting his mother? Was Annie really fine with leaving her career and life in New York for the sleepy small town seemingly full of Sam's ex-girlfriends trying to gain his attention? Someone knows more than they are letting on, and as more and more is revealed, the more twisted things become. . .
GOODNIGHT BEAUTIFUL by Aimee Molloy is a deftly told and intriguing domestic thriller. Twists abound, and there are many reveals made throughout this novel, many earlier than expected. Molloy's storytelling is quick-witted, laced with biting humor and engaging. This is a fast-paced novel, but the many different surprises happen at just the right moment, which were a little too convenient at times. Sam and Annie are an interesting couple and the things they keep from one another range from mundane details to huge secrets that will have major ramifications. The ending felt rushed, but all of the various threads are woven together into a gripping ending. Fans of Molloy's earlier book, THE PERFECT MOTHER, as well as readers looking for a twisty, engaging story, will find much to enjoy in GOODNIGHT BEAUTIFUL.
SUMMARY
A Crime Reads Most Anticipated Book of the Fall

From "master of clever misdirection" (Kirkus Reviews) Aimee Molloy, author of the New York Times bestseller The Perfect Mother, comes an irresistible psychological thriller featuring a newly married woman whose life is turned upside down when her husband goes missing.
A handsome psychotherapist. His lonely wife. And in his home office ceiling, a vent …
You'd listen too, wouldn't you? (You know you would.)
Newlyweds Sam Statler and Annie Potter are head over heels, and excited to say good-bye to New York City and start a life together in Sam's sleepy hometown upstate. Or, it turns out, a life where Annie spends most of her time alone while Sam, her therapist husband, works long hours in his downstairs office, tending to the egos of his (mostly female) clientele. Little does Sam know that through a vent in his ceiling, every word of his sessions can be heard from the room upstairs. The pharmacist's wife, contemplating a divorce. The well-known painter whose boyfriend doesn't satisfy her in bed. Who could resist listening? Everything is fine until the French girl in the green mini Cooper shows up, and Sam decides to go to work and not come home, throwing a wrench into Sam and Annie's happily ever after.
Showcasing Molloy's deft ability to subvert norms and culminating in the kind of stunning twist that is becoming her trademark, Goodnight Beautiful is a thrilling tale of domestic suspense that not only questions assumptions but defies expectations.
---
What do you think about this review?
Comments
No comments posted.

Registered users may leave comments.
Log in or register now!