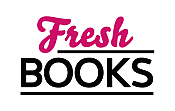 August reads to excite you
"Unabashedly feminist, deliciously sexy, and laugh-out-loud funny!"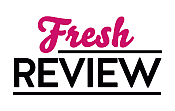 Reviewed by Danielle Dresser
Posted September 14, 2020

Clara Wheaton has a PhD in art history, but no idea how she got where she is--she has a perfectly fine life in New York, nice friends, and a trust fund to keep her comfortable, but she feels like she has missed out on so much while she focused on school. She decides to take a chance and move to California to finally tell her lifelong crush how she feels… only he's leaving to go on the road with his band but says Clara can stay at his place with the person subletting the other room in his house. Stuck in California, abandoned by the person she followed out there, but determined not to disappoint her family, Clara decides to stay and try to make things work…
Josh Darling is the best at what he does and he just so happens to be great at sex. He's one of the most in-demand porn stars in the business and his viewers, women in particular, are obsessed with all of his talents. He's pleasantly surprised that Clara really doesn't know who he is, and when he walks in on her watching one of his videos, Josh is intrigued by what could possibly make his uptight roommate unwind. Clara admits she's never had an actually pleasurable sexual relationship, and Josh decides they should fix that, no strings attached…
As Clara begins to discover more about what--and who--she desires, she and Josh also decide to start a new venture together… a website called "Shameless" that focuses entirely on female desire and all it entails when it comes to relationships. Clara and Josh grow closer, exploring what excites and entices the other. But when their platonic roommate relationship begins to turn into something more, will Clara and Josh be able to successfully mix business and pleasure?
Unabashedly feminist, deliciously sexy, and laugh-out-loud funny! THE ROOMMATE is a dazzling debut by Rosie Danan. Both easy to relate to and to root for, Clara and Josh are delightful lead characters. Clara is an uptight socialite from the East Coast who needs a major change in her life, but she never expects that this change could come in the form of a super-hot porn star who also happens to be her new roommate. Clara also reconnects with her estranged aunt, Jill, long considered the black sheep of her posh Connecticut family, who she learns a thing or two from about taking ownership of her life. Josh is at his own crossroad, trying to figure out if he wants to stay with the company who made him a star or do something on his own. As Clara discovers more about what she finds pleasurable, she wants all women to come to these realizations as well, and together with Josh and a truly delightful cohort of his adult entertainment industry colleagues, funds a sex-positive sex-ed website for grownups. Everything from start to finish in THE ROOMMATE is a rollicking good time—the frank discussions about sex and pleasure, the scorching hot sex scenes that move the plot forward and titillate, hilarious side characters, and heartwarming realizations… Rosie Danan is one to watch.
SUMMARY
House Rules:
Do your own dishes
Knock before entering the bathroom
Never look up your roommate online

The Wheatons are infamous among the east coast elite for their lack of impulse control, except for their daughter Clara. She's the consummate socialite: over-achieving, well-mannered, predictable. But every Wheaton has their weakness. When Clara's childhood crush invites her to move cross-country, the offer is too much to resist. Unfortunately, it's also too good to be true.

After a bait-and-switch, Clara finds herself sharing a lease with a charming stranger. Josh might be a bit too perceptive—not to mention handsome—for comfort, but there's a good chance he and Clara could have survived sharing a summer sublet if she hadn't looked him up on the Internet...

Once she learns how Josh has made a name for himself, Clara realizes living with him might make her the Wheaton's most scandalous story yet. His professional prowess inspires her to take tackling the stigma against female desire into her own hands. They may not agree on much, but Josh and Clara both believe women deserve better sex. What they decide to do about it will change both of their lives, and if they're lucky, they'll help everyone else get lucky too.
---
What do you think about this review?
Comments
No comments posted.

Registered users may leave comments.
Log in or register now!