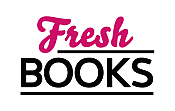 October ushers in great books with holiday themes!
"Like watching Get Out, Do the Right Thing, and Rear Window. . An intriguing thriller with poignant social commentary."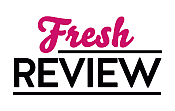 Reviewed by Danielle Dresser
Posted August 27, 2020

Sydney has returned to the Brooklyn neighborhood of Gifford Park after a harrowing divorce. She's not entirely thrilled to be back, but seeing neighborly faces and being close to her best friend is comforting while she deals with the aftermath of her breakup and the fact that her mother is ill and can no longer live in the house. While on a historical tour of the neighborhood doing research for a local block party, Sydney, a Black woman, is disgruntled at the whitewashed history presented to tourists and decides she wants to retell the neighborhood's history from the perspective of the neighbors of color who have been in Gifford Park for generations and the things they went through to ensure they had a place to live.
On the same tour as Sydney and new Gifford Park resident, Theo is intrigued by Sydney and appalled by his girlfriend Kim's dismissive remarks while on the tour and later when they have an encounter at a bodega. Theo and Kim's relationship is on the rocks, but they have recently bought a brownstone and are remodeling it from top to bottom. Unemployed and essentially freeloading off of his rich girlfriend, Theo spends most of his days looking out of his window, learning the patterns of his neighbors--especially Sydney, who lives across the street.
Both Sydney and Theo start to notice strange things--people disappearing, strangers lurking around, and aggressive police behavior without warning. Longtime residents are quickly moving out, the usual bodegas are becoming high-end grocery stores, a big medical corporation is building a testing facility, and the racial demographics are flipping. As a result of gentrification, what was once a predominately Black neighborhood is becoming more and more white. While they continue to uncover clues about what exactly is going on in Gifford Park, they also learn more and more about one another.
The first thriller from bestselling romance author Alyssa Cole, WHEN NO ONE IS WATCHING is an intriguing thriller with poignant social commentary on gentrification. Sydney is dealing with a breakup, her sick mother, and the place she used to find solace is changing, and not for the better. Theo is a nice white guy who is in over his head with his wealthy girlfriend, who moves in circles he isn't sure he wants to be a part of, and wonders if he made a huge mistake buying a home with her. The pacing begins slowly and uneven but builds over the course of the novel with a foreboding sense of dread, and the ending is a page-turning, over-the-top spectacle. While much of the later action is surprising, the most shocking realization is that something like this could easily happen, and more than likely is taking place right now. Reading this novel felt like watching Get Out, Do the Right Thing, and Rear Window all at the same time. Well-written, engrossing, and thought-provoking, WHEN NO ONE IS WATCHING is the start of a hopefully long thriller/mystery career for Alyssa Cole.
SUMMARY
Rear Window meets Get Out in this gripping thriller from a critically acclaimed and New York Times Notable author, in which the gentrification of a Brooklyn neighborhood takes on a sinister new meaning. . .
Sydney Green is Brooklyn born and raised, but her beloved neighborhood seems to change every time she blinks. Condos are sprouting like weeds, FOR SALE signs are popping up overnight, and the neighbors she's known all her life are disappearing. To hold onto her community's past and present, Sydney channels her frustration into a walking tour and finds an unlikely and unwanted assistant in one of the new arrivals to the block--her neighbor Theo.

But Sydney and Theo's deep dive into history quickly becomes a dizzying descent into paranoia and fear. Their neighbors may not have moved to the suburbs after all, and the push to revitalize the community may be more deadly than advertised.

When does coincidence become conspiracy? Where do people go when gentrification pushes them out? Can Sydney and Theo trust each other--or themselves--long enough to find out before they too disappear?
---
What do you think about this review?
Comments
No comments posted.

Registered users may leave comments.
Log in or register now!