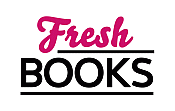 Hot Hot reads in August
"A emotionally-charged happily ever after. . ."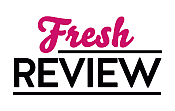 Reviewed by Danielle Dresser
Posted September 30, 2020

Romance Series | Romance Billionaire | Romance Contemporary
Nikki Reardon has long tried to forget Jake Lowell, the man who stole her heart years ago, back before her life was ruined by the betrayal of their fathers. Vernon Lowell, recently found after years on the lam, is the only person who knows the truth of the millions upon millions of dollars he and Nikki's now-deceased father took from clients of Black Crescent, the successful investment firm at the center of the scandal. After a passionate one night stand five years earlier, however, Nikki can never keep her thoughts away from Jake, because she now has Emma, the young daughter Jake knows nothing about.
With Vernon's trial on the horizon, Jake returns home for the first time in years. His twin brother, Josh, is getting married and is hounding Jake to take over Black Crescent, which has recently regained its notable reputation. Jake doesn't want to be tied down having lived on his own, going where he pleases, and never thinking about his family. But he's never forgotten Nikki and how much she means to him. He's floored, however, when he sees her again for the first time since their one-night stand and discovers he has a daughter. . . and that his feelings for Nikki haven't changed.
Nikki is unsure she wants to get involved with a man who left her twice--first when the Black Crescent scandal first happened fifteen years ago, and again after they reconnected five years ago. Jake will have to do everything in his power to convince Nikki he's ready to be with her and start a relationship with his daughter. . . But when the unthinkable happens, Nikki and Jake will have to decide if their futures involve being together.
The grand finale of the Dynasties: Seven Sins from Harlequin Desire, SLOW BURN by Janice Maynard is a fitting end to this enjoyable continuity series. Jake is the long lost brother there have been rumors about since Ruthless Pride, so it was fun to finally meet the man whispered about for six previous books. Nikki is understandably cautious to let Jake back into her life, and into the life of her daughter, especially because she is still reeling from the painful betrayal of her father and his untimely death. They quickly realize they still have feelings for the other but are unsure if they can let themselves freely give in to their desires. As the final book in this multi-author series, SLOW BURN brings many loose threads to a close, with an emotional love story at the center, of two people deeply pained by the past, finding their happily ever after together. As expected, this contemporary romance is set in the dazzling world of the uber-rich, but grounded with Nikki and her mother's fall from their wealthy circle of friends. Jake and Nikki take until almost the last possible moment to finally admit their feelings, and it's clear they have a lot to work through, but for a quick, emotionally-charged romance, SLOW BURN fits the bill.
SUMMARY
Will their second chance burn hot enough to singe away the past? Only in this Dynasties: Seven Sins novel from USA TODAY bestselling author Janice Maynard!

The prodigal playboy is back

and nothing is the same. . .

. . . except the attraction that still sizzles between Jake Lowell and the woman he left behind. But the globe-trotting bachelor is in for a surprise! Nikki Reardon is now a mother--to the daughter he never knew. He once blamed Nikki for the fall of his iconic family. . . now he can't resist her. Will their slow burn spark a second chance or burn down all they hold dear?

From Harlequin Desire: Luxury, scandal, desire--welcome to the lives of the American elite.

A DYNASTIES NOVEL

Is passion the only path to redemption?


---
What do you think about this review?
Comments
No comments posted.

Registered users may leave comments.
Log in or register now!