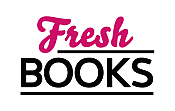 Giving thanks for reading in November
"Geeky, heartwarming, and entertaining..."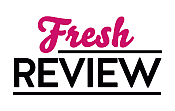 Reviewed by Danielle Dresser
Posted October 9, 2020

April Whittier is a geologist who writes fan fiction based on Gods of the Gates, a successful prestige tv show based on Roman mythology. Deeply entrenched in the fanfic community, April has grown close to her fellow fic writers, including one man in particular who she thinks of as one of her best friends, even though they've never met in person. When a picture of one of her cosplay outfits goes viral—she's a plus-sized woman portraying one of the show's heroines—none other than the star of the show comes to her defense on social media and suggests they meet in person after a flirtatious exchange in Twitter.

Marcus Caster-Rupp has always come across as shallow and one-dimensional, in real life and in many of his movie and tv roles. But when he sees April and they have an awkward yet enjoyable dinner, he wants to get to know her better. Having played Aeneas for years on a show that is less than accurate to both the mythology and book series it is based on, Marcus turns to writing fanfic to remedy the choices of the showrunners. Meeting April and realizing they already have a connection makes Marcus all the more intrigued by her...

As they try to figure out if they stand a chance against public opinions and societal expectations, April and Marcus also have painful personal demons to contend with... Can their relationship survive the scrutiny and the truth?

Geeky, heartwarming, and entertaining... SPOILER ALERT by Olivia Dade is a fun contemporary romance. On the surface, April and Marcus are totally different: he's a golden god (and not just because he plays one in TV) and she's a plus-sized geologist. But they both share a common love of the Gods of the Gates fan fiction community as well as painful pasts with difficult parents. There's a deception element that is always simmering in the background until it finally comes to a head, rather late in the story, and made for some uncomfortable scenes because readers are privy to the truth. The parallel storylines dealing with both April's and Marcus's parents added drama though weren't entirely integral to the plot of moving their relationship forward. That being said, the sex scenes are wonderfully intimate and seriously hot. April and Marcus are an adorable couple, basking in the bliss of a new relationship. April's body image issues are explored, and Marcus clearly loves the way she looks and how she makes him feel. Dispersed throughout the novel are truly hilarious excerpts from some of Marcus's early scripts and comments on various stories from the delightful fanfic community. Of note--if readers are not familiar with fan fiction, they may be lost through many of these scenes; the acronyms alone were hard to keep straight. Nonetheless, and caveats aside, Olivia Dade's SPOILER ALERT is a wonderful contemporary romance.
SUMMARY
Olivia Dade bursts onto the scene in this delightfully fun romantic comedy set in the world of fanfiction, in which a devoted fan goes on an unexpected date with her celebrity crush, who's secretly posting fanfiction of his own.
Marcus Caster-Rupp has a secret. While the world knows him as Aeneas, the star of the biggest show on TV, Gods of the Gates, he's known to fanfiction readers as Book!AeneasWouldNever, an anonymous and popular poster. Marcus is able to get out his own frustrations with his character through his stories, especially the ones that feature the internet's favorite couple to ship, Aeneas and Lavinia. But if anyone ever found out about his online persona, he'd be fired. Immediately.
April Whittier has secrets of her own. A hardcore Lavinia fan, she's hidden her fanfiction and cosplay hobby from her "real life" for years—but not anymore. When she decides to post her latest Lavinia creation on Twitter, her photo goes viral. Trolls and supporters alike are commenting on her plus-size take, but when Marcus, one half of her OTP, sees her pic and asks her out on a date to spite her critics, she realizes life is really stranger than fanfiction.
Even though their first date is a disaster, Marcus quickly realizes that he wants much more from April than a one-time publicity stunt. And when he discovers she's actually Unapologetic Lavinia Stan, his closest fandom friend, he has one more huge secret to hide from her.
With love and Marcus's career on the line, can the two of them stop hiding once and for all, or will a match made in fandom end up prematurely cancelled?
---
What do you think about this review?
Comments
No comments posted.

Registered users may leave comments.
Log in or register now!