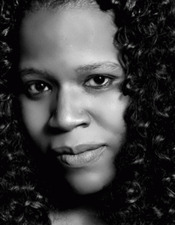 Blogging at Fresh Fiction
Naima Simone | 20 Questions: WITH LOVE FROM ROSE BEND
April 1, 2022
1--What is the title of your latest release? WITH LOVE FROM ROSE BEND Read More...
Naima Simone | Exclusive Excerpt: BACK IN THE TEXAN'S BED
February 2, 2021
Wiping her hands on a towel, Charlotte turned to Faith, smiling as the manager typed out a message so fast on her ever-present Read More...
Naima Simone | Exclusive Interview: TRUST FUND FIANCE
September 8, 2020
Hi, Naima! Welcome back to Fresh Fiction. Please tell us about yourself and your new book, TRUST Read More...
Naima Simone | 20 Questions: RUTHLESS PRIDE
May 8, 2020
1--What's the name of your latest release? Ruthless Pride 2--What Read More...
Naima Simone | Author-Reader Match: BLAME IT ON THE BILLIONAIRE
February 4, 2020
Instead of trying to find your perfect match in a dating app, we bring you the "Author-ReaderMatch" where we introduce you Read More...
Naima Simone | How a Pastor's Daughter Writes Romance
October 17, 2018
Confession. I'm a PK. For those of you unfamiliar with the acronym, I'm a Pastor's Kid. A pastor's granddaughter, too. So Read More...
Naima Simone | Did You Do Something Different with Your Hair?
July 11, 2018
I remember buying my first Christine Feehan book over fifteen years ago—DARK GOLD, Book Read More...
Getting the Shaft Fairy Tale Style
February 16, 2017
I love fairy tales. As you might have guessed since the books in my Bachelor Read More...
Naima Simone | I Can't Go for That, No Can Do
September 1, 2016
A couple of weeks ago I was reading the second book in a series that I have been waiting eons on to come out. Like Read More...
Naima Simone | The Only Thing to Fear Is…Spiders, Heights, Indiana Jones Bridges...
June 15, 2015
It all began on the Messiah Lutheran Day Care Center playground one hot, summer afternoon during lunch. As a five year-old, my only thought Read More...
Naima Simone | I Need a Cigarette!
August 4, 2014
On a regular basis I commit one of the worst sins that a reader can perpetrate… I skim through a book before buying it. And Read More...
Naima Simone | What the &%#@! Did You Just Say?!
May 3, 2014
Can I just say this and you not think bad about me? I love to curse. Have ever since I was younger and would giggle Read More...
USA Today Bestselling author Naima Simone's love of romance was first stirred by Johanna Lindsey, Sandra Brown and Linda Howard many years ago. Well not that many. She is only eighteen…ish. Though her first attempt at a romance novel starring Ralph Tresvant from New Edition never saw the light of day, her love of romance, reading and writing has endured. Published since 2009, she spends her days—and nights— writing sizzling romances with a touch of humor and snark. She is wife to Superman, or his non-Kryptonian, less bullet proof equivalent, and mother to the most awesome kids ever. They all live in perfect, sometimes domestically-challenged bliss in the southern United States.