I remember buying my first Christine Feehan book over fifteen years ago—DARK GOLD, Book 3 in her Dark series. I also remember almost not buying it, and the reason was entirely superficial. The hero's hair was horrible. Like a pompadour and mullet got together and had all kinds of crazy wrong off-spring. Yeah, that bad. But my twin sister, who'd already read it, shoved it back in my hand, saying, "Don't worry. He looks nothing like that. His hair's long." She could totally read my mind. So I bought it, and thus began my love affair with all things Christine Feehan. Just think… I could've missed all her wonderful goodness over a hairstyle.
Hair on a hero is important to me. Great eyes, great body and yes, great hair. Because, I'm just sayin'… No hero should have a mullet. Or the Zach Efron-High School-Musical fringe bang. Or that Beatles-Ike-Turner bowl cut thing. Just a big bucket of nope.
To me, a man's hairstyle says a lot about his personality. When I start my characters sketches before beginning a book, I carefully choose the hero's name and his appearance, which includes his hair. Here, let me regale you with my wisdom… *snicker*
Bald. The man who rocks a bald head is a man with super confidence. He's self-assured about who he is and knows who he is. I mean, you have to be confident to shave off the security blanket of hair. That's right. Not only women cling to their hair. Oooor, it could just mean it's getting thin up there, and he's beating Mother Nature to the inevitable punch. But I'm going with confident.
Caesar or the buzz cut. This hero is no-nonsense. He is all about business and doesn't have time to spend on a hairstyle that's going to require much maintenance. He's focused, and definitely not a Chatty Cathy for the same reasons that applies to his hair. Why talk when you can do? Oooor, he could just like to wear hats and needs a hairstyle that fits under it. But again, I'm going with no-nonsense.
Pompadour. Seriously, when I think of the pompadour, I always picture Danny Zuko in Grease. And this really sums up what the pompadour says about a man. He's meticulous, pays attention to detail in not just his hair, but other areas of his life. He likes things just so and doesn't care how long it requires to get it that way. He's also—dare I say it?—a little arrogant. Ooooor, he could just be getting ready for the Grease revival that's coming to town. It could happen…
Fade with Side part. What really tells you a lot about the man who's sporting the fade with the side part is how he wears the hair on top. If it's loose, long or pulled back in a knot, then he's most likely practical but with an edge. He's not a play-by-the-rules kinda guy. If the hair on top is spiked, or styled in a fun way, that's the kind of guy he probably is as well. Out-of-the-box, fun, let-the-good-times-roll. And also trendy. Ooooor, he could be real indecisive and couldn't choose between short and long hair…
Long. The man with long hair is a rebel in some way or fashion. He's usually creative—helloooo, rock star or poet!—and doesn't often work within the boundaries. He doesn't really care about the opinions of others and doesn't make any excuses for who he is or for his decisions. His passion isn't confined to the bedroom. Oooooor, he could just be afraid of scissors and razors…
Dreads. Contrary to some outdated—and narrow-minded—views, dreads aren't associated with weed. Yes, plenty of men wear dreads for religious reasons, but there are plenty who don't. The man who rocks dreads is confident, has pride, is dedicated and committed. It requires maintenance, care and patience for someone to grow dreads, locks and twists, and that isn't relegated just to his hair. He's also this way in other areas of his life. Maybe not always romantically-related, mind you, but whether it's family, a business or a hobby, he shows that same dedication and patience. Ooooooor, he could be like my son and just doesn't want to cut his hair… Sigh.
Your turn! What's your favorite hair style for your hero? I'm giving away a $5 Amazon gift card to one reader!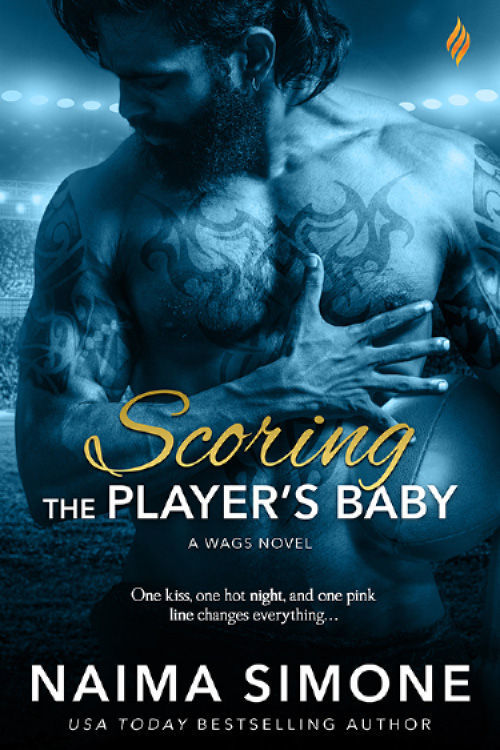 After a divorce from her cheating football player ex, PR whiz Kim Matlock would rather drive a pine tree through her walled-off heart than work at the Seattle Wedding Expo. And the last thing she expects is to be grabbed and kissed breathless by a hot giant of a man looking to fend off a stalker. She doesn't want emotional entanglements, but she can't say no to one scorching night with the sexy stranger.
To her shock, she finds out afterward that a) he's a pro football player, aka her kryptonite, and b) she's pregnant.
But nothing could have prepared her for his response...
Romance Sports [Entangled Brazen, On Sale: July 9, 2018, e-Book, ISBN: 9781640635654 / eISBN: 9781640635654]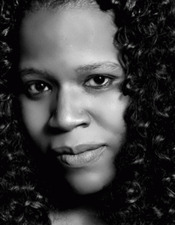 USA Today Bestselling author Naima Simone's love of romance was first stirred by Johanna Lindsey, Sandra Brown and Linda Howard many years ago. Well not that many. She is only eighteen…ish. Though her first attempt at a romance novel starring Ralph Tresvant from New Edition never saw the light of day, her love of romance, reading and writing has endured. Published since 2009, she spends her days—and nights— writing sizzling romances with a touch of humor and snark.
She is wife to Superman, or his non-Kryptonian, less bullet proof equivalent, and mother to the most awesome kids ever. They all live in perfect, sometimes domestically-challenged bliss in the southern United States.
Win the Amazon gift card, just tell us below your favorite hero's hair style!
3 comments posted.
Love your hair wisdoms! And it totally depends on the hero, what works with one character might not work for another. I do enjoy reading descriptions of heroes and trying to picture what they look like in my head. I know it's not a huge thing,but it does drive me a little crazy when the cover model looks nothing like the description from the book!!!
(Anita H 6:46am July 15, 2018)