Instead of trying to find your perfect match in a dating app, we bring you the "Author-ReaderMatch" where we introduce you to authors as a reader you may fall in love with. It's our great pleasure to present Naima Simone!
Writes:
Sexy, contemporary romances with broken but honorable alpha heroes, perfectly imperfect heroines who take zero mess, family drama worthy of a reality TV show, and aaaall the swoony passion. And sex. Hot sex, too. :-D In BLAME IT ON THE BILLIONAIRE, a city-wide blackout provides the perfect backdrop for a CEO and a beautiful stranger to indulge in naked shenanigans. But when daylight reveals she's his employee, he's determined to keep his distance. Until his matchmaking mother and a persistent vengeful ex pushes him to ask her to be his fake fiancée. What's supposed to be pretense is suddenly feeling all too real. . .
About:
18ish author. . . Okay, fine, I won't start our relationship by catfishing you. 40ish author urgently seeking readers who acknowledge sarcasm as another language, don't mind my hermit-like tendencies or potty mouth, agree that Jessica Fletcher is a certified, MENSA-level genius, will bring incense to burn at my alter devoted to Nalini Singh and won't judge me for my Jason Momoa obsession. And oh, yes! Must have a book addiction! It's just not going to work if you're not feenin' for books.
What I'm looking for in my ideal reader match:
Must love heroes who will scorch the earth for their women.
Must adore heroines who rock Louboutins and kick ass in them.
Must crave all the trope-y goodness of employer/employee, unrequited love, and fake engagement tropes.
Must love hot, sweaty love scenes that include some dirty talk. The very best kinda talk.
Must get deliciously, bring-the-popcorn giddy over family drama. High-society dysfunction at its finest!
Must not mind the liberal mentions and name dropping of Jason Momoa.
Must be willing to defend me from any spider. Unlike the rumor going around, size does not matter!
What to expect if we're compatible:
Emotional scenes where guards are lowered, painful wounds are revealed, and love heals all.
Heroes who are willing to sacrifice it all for the women they love in spectacular grand gesture fashion.
Heroines who don't need love in their lives to make them whole, but choose to have it.
Sexy times during a blackout where inhibitions and clothes are shed.
An HEA that will have you pumping a fist in "hell yeah!" and sighing in "Oh my Lamb, that was so sweet!"
An epilogue that lets you glimpse the future and see it is indeed still bright and beautiful.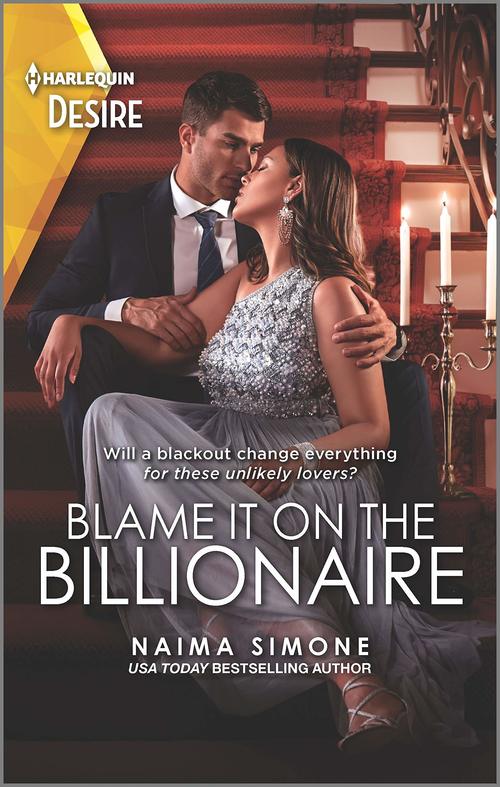 Will a blackout change everything for these unlikely lovers?
She fell into his arms.
Now she's falling for his trap.
It was a night filled with secrets, lies…and soul-stealing passion. And now the blackout that turned lowly executive assistant Nadia Jordan and start-up billionaire Grayson Chandler into insatiable lovers leads to a proposal Nadia can't refuse. As she steps into Grayson's privileged Chicago world, will his matchmaking mother and vengeful ex destroy her dreams? Or will her fake fiancé make those dreams a reality?
Romance Contemporary | Romance Billionaire [Harlequin Desire, On Sale: February 1, 2020, Mass Market Paperback / e-Book, ISBN: 9781335208903 / eISBN: 9781488062698]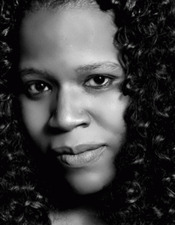 USA Today Bestselling author Naima Simone's love of romance was first stirred by Johanna Lindsey, Sandra Brown and Linda Howard many years ago. Well not that many. She is only eighteen…ish. Though her first attempt at a romance novel starring Ralph Tresvant from New Edition never saw the light of day, her love of romance, reading and writing has endured. Published since 2009, she spends her days—and nights— writing sizzling romances with a touch of humor and snark. She is wife to Superman, or his non-Kryptonian, less bullet proof equivalent, and mother to the most awesome kids ever. They all live in perfect, sometimes domestically-challenged bliss in the southern United States.
No comments posted.