1--What's the name of your latest release?
Ruthless Pride
2--What is it about?
Ooh, it's like Dynasty meets. . . well, what's the hottest show you can think of? That. It's Dynasty meets that. :-) Fifteen years ago, hedge fund owner Vernon Lowell disappeared with millions of his clients' money, leaving his son, Joshua Lowell, to clean up the pieces of their family and the financially devastated clients. Joshua has done it, but now determined reporter Sophie Armstrong intends to dredge up his dark past with an article, along with rumors of a secret child. He will do anything to protect his family from pain and the possible ruin of the company he's worked so hard to save. But he didn't count on battling his fierce desire for her as well.
3--What word best describes your heroine?
Determined and independent.
4--What makes your hero irresistible?
He's incredibly loyal and self-sacrificing. And an artist. A repressed one, but still. Oh, and did I mention he's hot? A friend of mine calls him Stern Daddy Blake Carrington. LOL!
5--Who are the people your main characters turn to when they need help?
Joshua is the person his family and employees look to for help. So if he needs it, he only has himself to lean on. Sophie would turn to her editor-in-chief, Althea Granger, or her friend and coworker, Marie Coswell.
6--What do you love about the setting of your book?
It takes place in Falling Brook, an insular, wealthy bedroom community in NJ. I love that it has a small town feel even though it's less than an hour from NY. Yes, it's an affluent area, but Falling Brook is cozy, a little quaint and everyone knows everyone. Sometimes that's a good thing and sometimes not…
7--Are you a plotter (follow an outline) or a pantster (write by the seat of your pants)?
Plotter. An anal plotter, at that.
8--What is an ideal writing day for you?
Ideal would be arriving at Books-A-Million just when they open and write for about five hours with plenty of coffee and scones. But with the way the world is today, it's hunkering down in my office aka my bedroom, family claiming their rooms, hourly writing challenges with my friend, and getting a steady five to six hours of writing with my current playlist blasting in my ear. And plenty of coffee and caramel rice cakes with peanut butter on hand!
9--Do you listen to music while you write, need total silence, or do you have the TV on?
Silence is distracting. It's the enemy! I definitely need my current Spotify playlist blasting in my ears and Gunsmoke or Chicago P.D. on the TV.
10-- How do you approach research?
With a pained groan. LOL! Yeah, I'm not kidding…
11--What is your publishing journey story?
I started writing when I was a kid, but it took many years before I gathered the courage to let anyone read my stories—well, except for the short ones I wrote for my sister about her and Joe McIntyre from New Kids on the Block. :-) With the encouragement of friends, I submitted to Ellora's Cave in 2009 and my first book was published with them later that year. Since then, I've published with Entangled Publishing and Harlequin. With Ruthless Pride, I'm 27 books in, and God willing, this publishing journey—which hasn't been success only but wonderful and a learning experience—will be ongoing and long.
12--Do you have critique partners/writing groups you want to give a shout-out to?
I have two ah-mazing critique partners and one absolutely wonderful author who I do daily 1 hour/1k writing challenges with. So, shout-out to my CPs, Debra Glass and Jessica Lee. And my writing buddy, Dahlia Rose!
13--What're the most frustrating things about being an author?
For me, the most frustrating thing is dealing with myself. I am my own worst critic, and there are times I can be incredibly hard on myself. And I can doubt my ability, my work and even my future. Since I can't get rid of me, I'm always learning to encourage and tell myself that I was made for this.
14--What's your favorite scent?
I have a few! My husband (seriously, I'll sniff his clothes on the sly. LOL!), cigarette ash (and I don't even smoke!), and bacon.
15--What movie will you watch no matter what if it's on TV?
Mystic Pizza, Dirty Dancing and Chicago PD reruns.
16--Do you like breakfast, lunch, or dinner best?
Dinner, definitely. Because sometimes, if the words are flowing, I'll miss the first two completely. But dinner? I'm like Pavlov's dog when 5 o'clock hits.
17--What's one thing you wish you knew more about?
Jason Momoa's anything. Okay, fine. I wish I had more biblical knowledge.
18--What's the silliest thing you've recently done?
A Tik Tok dance challenge with my hubby and daughter. NAILED IT!!
19--What can readers expect from you next?
After Ruthless Pride, I have a September release titled Trust Fund Fiance, my first book in Harlequin Desire's long-running Texas Cattleman's series. I'm super excited about it! In November, Vows in Name Only, book 1 in Billionaires of Boston, my new Desire series releases. And can I just say that I'm already in love with this series? Sigh.
20--How can readers reach you?
Readers can reach me on Facebook, Twitter, Instagram, by email ([email protected]) and through my website, www.naimasimone.com And I LOVE hearing from readers! Especially if you're going to drop some Jason Momoa goodness on me. Heehee!
Dynasties: Seven Sins #1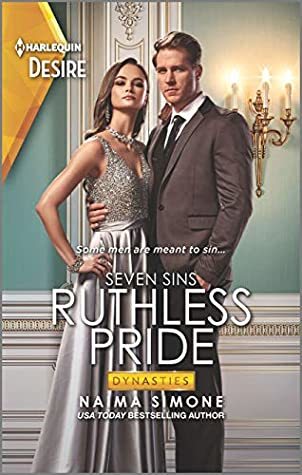 Some men are meant to sin…
Pride made him what he is.
But desire might change him forever…
Millionaire CEO Joshua Lowell earned his icy reserve and arrogant pride through painful experience. He refuses to allow gorgeous but determined reporter Sophie Armstrong to dredge up his family's dark past—or circulate rumors of his secret child. But Joshua's fierce pride is at war with his heated desire for Sophie, the only woman who could ruin him…or save him from himself.
USA TODAY Bestselling Author
Romance Contemporary | Romance Billionaire [Harlequin Desire, On Sale: May 5, 2020, Mass Market Paperback / e-Book, ISBN: 9781488062889 / eISBN: 9781488062889]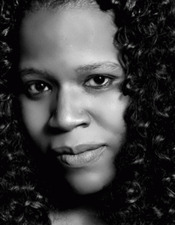 USA Today Bestselling author Naima Simone's love of romance was first stirred by Johanna Lindsey, Sandra Brown and Linda Howard many years ago. Well not that many. She is only eighteen…ish. Though her first attempt at a romance novel starring Ralph Tresvant from New Edition never saw the light of day, her love of romance, reading and writing has endured. Published since 2009, she spends her days—and nights— writing sizzling romances with a touch of humor and snark. She is wife to Superman, or his non-Kryptonian, less bullet proof equivalent, and mother to the most awesome kids ever. They all live in perfect, sometimes domestically-challenged bliss in the southern United States.
No comments posted.