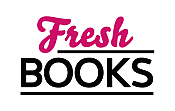 Pick up great June books for summer reading
"Refreshingly poignant. . . a heartwarming romance set during the Civil Rights movement."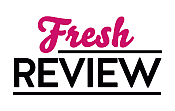 Reviewed by Danielle Dresser
Posted November 5, 2020

Multicultural African-American | Multicultural Historical | Romance Historical
Jason Tanner has volunteered to set up an office in New York City to further the cause of Dr. Martin Luther king. A nice, country boy from Georgia, he is astounded by the fast pace of the city and how different things are from home. He meets a beautiful young woman on the bus, the fiery and intelligent Anita Hopkins. They have a lively discussion, but when he realizes she works on behalf of Malcolm X, he wonders if they're too different to have anything meaningful happen between them. They part ways, but neither can get the other out of their heads.
Anita Hopkins loves her independent life; she has her own apartment, loves her job at the B-Flat Club, and believes in the work she does to fight for the rights of Black people. Meeting Jason has thrown a wrench in things because she has no plans to get involved with such a "do-gooder." But he treats her well, listens to her talk, and has made a real effort to get to know her, once they reconnect in Harlem.
As their relationship gets serious, Jason and Anita avoid talking politics, but they both continue supporting the causes they follow. But when tragedy strikes--more than once--affecting the progress being made toward Civil Rights, Jason and Anita have to decide how they can be together.
CONFESSIONS IN B-FLAT by esteemed romance author Donna Hill is a heartwarming romance set during the Civil Rights movement. Both Black main characters are involved in the movement, though they have different viewpoints on how to make the most impact. Historical figures like Dr. King, Malcolm X, Angela Davis, and John Lewis make appearances throughout the novel, offering gravitas and grounding this story in history. Jason and Anita fall in love quickly but believably, and watching them navigate their strong feelings is lovely to watch. There's a wonderful cast of characters--supportive parents, fellow activists, devoted friends--who round out the book well. 1960s Harlem fully comes to life, vibrant, musical, and on the cusp of something new. The political backdrop can be heavy--the assassinations of JFK and Malcolm X take place, and the Vietnam War begins--but the love story reigns supreme. Donna Hill's deft writing and attention to detail fully enmesh readers in the time and place of CONFESSIONS IN B-FLAT. It is refreshingly poignant to read a historical novel set during the Civil Rights movement, and many of the messages, questions, and outcomes will ring true today.
SUMMARY
A multi-media retelling of Romeo and Juliet set during the 1964 Civil Rights movement from an Essence bestselling author who lived through it.
Jason Tanner, protégé of Dr. Martin Luther King, Jr., has been by his mentor's side in New York to spread the message of passive resistance. In Harlem, the epicenter of black culture, poet Anita Hopkins tries to capture the message of Malcolm X, which she believes with all her heart: the time is now. Enough is enough.

When Jason goes to the iconic B Flat lounge and sees Anita perform, he's transfixed. Her passion for what she believes runs as deep as his. And Anita has never met anyone who can match her wit for wit like this. Their scorching desire for each other clashes with their fundamentally opposed beliefs… until in a cruel twist of fate Jason is drafted for Vietnam.

With the country at a breaking point and their romance caught in the center, both Anita and Jason are going to have to redefine heart, home, and what they truly desire.
---
What do you think about this review?
Comments
No comments posted.

Registered users may leave comments.
Log in or register now!