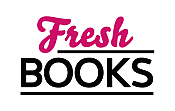 New Year, Great reads for January 2021
"A modern-day fairy tale! A sexy, royal romance."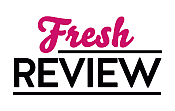 Reviewed by Danielle Dresser
Posted November 25, 2020

Romance Contemporary | Multicultural African-American | Fiction
For as long as she can remember, Shanti Mohapi has wanted to be a queen. Inspired by the queen of Thesolo and many other regal African queens, Shanti knows that in addition to being admired, queens can make a difference for their people. Through a royal matchmaking website, Shanti is paired with King Sanyu II of Njaza. An outsider in a new country where queens are not held in high regard--unless you are the one True Queen--Shanti has to endure a four-month marriage trial. If she proves she's the True Queen, she will stay married and help lead Njaza to greatness. If she doesn't, her marriage to Sanyu is over and she leaves the palace for good.
Sanyu II lives in the shadow of his heroic father, Sanyu I, who gained Njaza's independence from Liechtienbourg fifty years ago. Following his father's lead, Sanyu doesn't think he will find a woman worthy of the title of True Queen, and he barely talks to Shanti after their wedding. Still grieving the death of his father, trying to uphold the traditions his advisors hold so dear, and wondering if he's truly cut out to be King, Sanyu isn't sure what his next move should be. . . With opportunities to ally themselves with powerful countries ignored, most of Njaza worries if Sanyu can lead them to greatness. . .
When Sanyu takes a chance and starts to talk to Shanti, he's surprised to discover that she is a clever, warm, and unique person--much different than the perfectly poised woman he suddenly married. Shanti finds that Sanyu isn't the stoic, heartless man she met at her wedding, but that he has doubts, fears, and hopes for his life and his country. As they begin to fall for each other and make plans for big changes in Njaza, Shanti and Sanyu will have to decide if they are ready for a new life--together.
A modern-day fairy tale! HOW TO CATCH A QUEEN by Alyssa Cole is the first book in her new Runaway Royals series, a spin-off of her beloved Reluctant Royals series. Shanti and Sanyu are two characters whose lives have depended on tradition. Shanti wants to be a queen, much like the queens she has grown up admiring and aspiring to be, and her family fully supports this dream. But Shanti doesn't merely want to wear pretty dresses and live in a fabulous palace, she wants to use the power of being queen to do good in the world. Sanyu has been raised to strive to be the absolute best and work to lead his country well. But he feels woefully unprepared and like a constant disappointment to his father and to his father's most trusted advisor, Musoke.
At first, Shanti and Sanyu seem to have little in common, and not much to say to one another, and it takes a while for this novel to gain momentum and for the two lead characters to really come to a place of understanding. They fall for each other hard and fast, which was a little unbelievable, but this is supposed to be a modern fairy tale, of course! There's plenty of palace intrigue about what happened to the legendary first True Queen of Njaza; no one knows what happened to her or what has happened to all of the queens who did not pass their marriage trials. . . Njaza is vividly portrayed as a country ready for change--there are glimpses into what everyday people really think about their king and the monarchy that rules over them. It's not always positive, and it's interesting to see how Sanyu handles this aspect, as well as the secrets that are revealed when he spends time with his fellow citizens. For fans of the Reluctant Royals, previous characters do make a few delightful cameos. HOW TO CATCH A QUEEN by Alyssa Cole is a well-written, sexy, royal romance.
SUMMARY
An arranged marriage leads to unexpected desire, in the first book of Alyssa Cole's
Runaway Royals series…
When Shanti Mohapi weds the king of Njaza, her dream of becoming a queen finally comes true. But it's nothing like she imagined. Shanti and her husband may share an immediate and powerful attraction, but her subjects see her as an outsider, and everything she was taught about being the perfect wife goes disastrously wrong.
A king must rule with an iron fist, and newly crowned King Sanyu was born perfectly fitted for the gauntlet, even if he wishes he weren't. He agrees to take a wife as is required of him, though he doesn't expect to actually fall in love. Even more vexing? His beguiling new queen seems to have the answers to his country's problems—except no one will listen to her.
By day, they lead separate lives. By night, she wears the crown, and he bows to her demands in matters of politics and passion. When turmoil erupts in their kingdom and their marriage, Shanti goes on the run, and Sanyu must learn whether he has what it takes both to lead his people and to catch his queen.
---
What do you think about this review?
Comments
No comments posted.

Registered users may leave comments.
Log in or register now!