1--What is the title of your latest release?
2--What's the "elevator pitch" for your new book?
When the Nazis march into Paris, an American woman uses her bookstore to aid the resistance, while a businessman chooses to sell his products to Germany—and send vital information home to the US. Can they work together for the higher good, or will it cost them everything they love?
3--How did you decide where your book was going to take place?
Paris is so romantic, World War II novels set in Paris are very popular, and I'd never set a World II novel in Paris, so it was time! I wanted a fresh spin, so when I learned of the thousands of Americans who remained in Paris after the Germans invaded—even though the US was neutral and they were free to go home—I wondered why they stayed. The hero and the heroine in UNTIL LEAVES FALL IN PARIS represent some of the reasons Americans remained in the blacked-out City of Lights.
4--Would you hang out with your heroine in real life?
Absolutely! Lucie Girard is delightful—creative, enthusiastic, and warm. She's interested in everything artistic and literary, but in the course of the novel, her interests are expanded even more.
5--What are three words that describe your hero?
Practical, conventional, social.
6--What's something you learned while writing this book?
I learned how life in occupied France wasn't a simple case of brave Maquis fighters versus evil Nazis. In fact, the resistance was slow to start—the French were numbed by their defeat and the very concept of "resistance" didn't even exist. They had to invent it. Also, as was the case in every occupied country, people responded to the occupiers along a spectrum from active resistance to passive resistance to quiet accommodation to active collaboration. I tried to show the full spectrum in my novel, as well as the reasons people chose to act as they did.
7--Do you edit as you draft or wait until you are totally done?
Mostly when I'm all done. When I send chapters to my critique partners, I do a quick edit and fix sloppy sentences and typos, but I don't spend precious time in the rough draft phase to fix major problems. However, I do make notes. I keep a running list of "global" changes I'll need to make in the story. And in my printed copy (I'm old school and love to see the pages fill my binder!), I note changes to make in each chapter based on ongoing research, changes in the story, or comments from critique partners.
8--What's your favorite foodie indulgence?
I love to cook and bake, but no one would call me a foodie, especially my daughter, who is a true foodie! But there's nothing like a chocolate fudge cake baked from scratch or a pot of homemade soup.
9--Describe your writing space/office!
I love my office! It isn't "pretty," but it's functional. I have a big L-shaped desk with cubbies for my research and story binders, and drawers for supplies. Two tall bookcases hold research books, and my husband built shelves in the closet to hold office supplies. Over my desk is a bulletin board where I post my daily schedule and my monthly and weekly goals to keep me motivated and on target. Plus, photos and doo-dads to warm up the space and make me smile.
10--Who is an author you admire?
Oh, I hate these questions, because I know and love so many authors, and I hate leaving anyone out. That said, some authors on my always-read-everything-they-write list include Melanie Dobson, Laura Frantz, Karen Barnett, Jocelyn Green, and Amanda Dykes. My deepest apologies to everyone I left out.
11--Is there a book that changed your life?
I'm reading one right now that could end up being life-changing, ART AND FAITH by Makoto Fujimura. Our culture looks down on the artistic as not useful—ironically, a theme I explore in UNTIL LEAVES FALL IN PARIS—and Fujimura explores the many reasons we were created to create. And his writing is sublime.
12--Tell us about when you got "the call." (when you found out your book was going to be published)
When I received my first three-book contract, I had a long and rather amusing story. But this novel is part of my fifth three-book contract, and I'm ashamed to say I can't remember getting that email three years ago. I do know I was thrilled, grateful, shocked it had gone through so quickly (because my publisher considered me "established" at that point), and relieved (because I certainly don't feel established).
13--What's your favorite genre to read?
I read a great deal of historical fiction, since much of my reading now is for endorsement and review. However, I love a lot of genres, from classics to rom-coms to thrillers.
14--What's your favorite movie?
Technically it isn't a movie, but the BBC version of Pride and Prejudice is my all-time favorite.
15--What is your favorite season?
Autumn. I adore cool weather, rain, colorful leaves, soup, sweaters, and school supplies.
16--How do you like to celebrate your birthday?
A family dinner at my favorite Chinese restaurant followed by my homemade chocolate fudge cake.
17--What's a recent tv show/movie/book/podcast you highly recommend?
I really enjoyed the novel A TAPESTRY OF LIGHT by Kimberly Duffy, which is set in India and Britain during Victorian times and follows a half-English and half-Indian heroine. I loved the immersion into Indian culture and the exploration of racial and class divisions.
18--What's your favorite type of cuisine?
Chinese. I love it when I can go to a Chinese restaurant with a large group and sample a variety of dishes. And leftovers. Lots of leftovers.
19--What do you do when you have free time?
My brisk walks with our active dog are a highlight of my day, and my husband and I take him on longer hikes whenever we can. My husband and I also love to travel.
20--What can readers expect from you next?
My next novel is set in Denmark during World War II. A Danish nobleman gives up his voice to work for the Resistance while an American physicist finds her voice working with the illegal papers. But when the Nazis crack down on the Danes, will there be more power in Henrik's silence or Else's speech?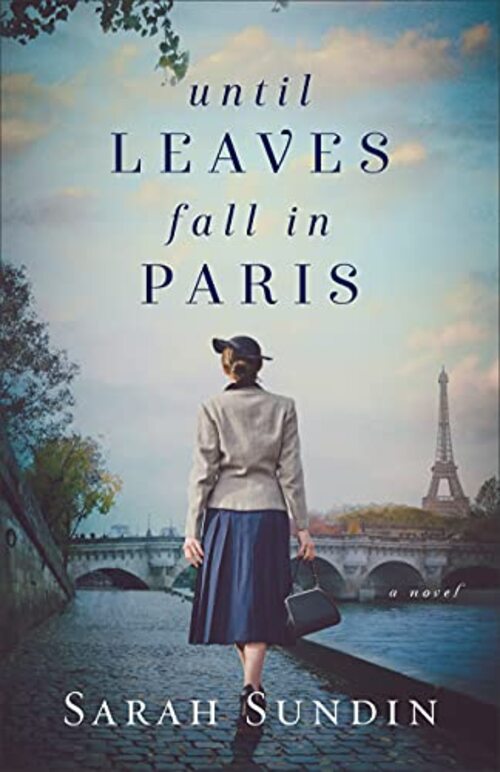 As the Nazis march toward Paris in 1940, American ballerina Lucie Girard buys her favorite English-language bookstore to allow the Jewish owners to escape. Lucie struggles to run Green Leaf Books due to oppressive German laws and harsh conditions, but she finds a way to aid the resistance by passing secret messages between the pages of her books.
Widower Paul Aubrey wants nothing more than to return to the States with his little girl, but the US Army convinces him to keep his factory running and obtain military information from his German customers. As the war rages on, Paul offers his own resistance by sabotaging his product and hiding British airmen in his factory. After they meet in the bookstore, Paul and Lucie are drawn to each other, but she rejects him when she discovers he sells to the Germans. And for Paul to win her trust would mean betraying his mission.
Master of WWII-era fiction Sarah Sundin invites you onto the streets of occupied Paris to discover whether love or duty will prevail.
Romance Historical | Christian [Revell, On Sale: February 1, 2022, Paperback / e-Book, ISBN: 9780800736378 / eISBN: 9781493434152]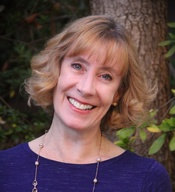 Sarah Sundin is the author of The Sea Before Us and The Sky Above Us, as well as the Waves of Freedom, Wings of the Nightingale, and Wings of Glory series. Her novels have received starred reviews from Booklist, Library Journal, and Publishers Weekly. Her popular Through Waters Deep was a Carol Award finalist, and both Through Waters Deep and When Tides Turn were named on Booklist's "101 Best Romance Novels of the Last 10 Years." Sarah lives in Northern California.
No comments posted.