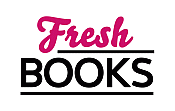 December's Must-Reads: Top Books to Close Out the Year with a Bang
"A super sexy category romance. . . Glitzy escapism!"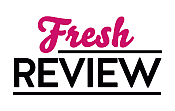 Reviewed by Danielle Dresser
Posted November 25, 2020

Romance Series | Romance Billionaire | Romance Contemporary
Jihae Park has lived most of her life hiding behind her wealthy, aloof "princess" persona. A brilliant businesswoman and head of Rotelle Entertainment, part of the powerful Rotelle Corporation that her father owns, Jihae wants to secure a partnership with a film company in the US to make Rotelle a formidable production company across the globe. CS Productions is the perfect business to work with on a film project, but will Jihae be able to work with the CEO?
Colin Song has always felt like an outsider in his family. Raised by his grandmother, aunt, and uncle after his father decided he'd rather live off of his trust fund instead of actually work, Colin decided to make his own way and is a successful night club owner, even though his grandmother--businesswoman extraordinaire and owner of the Hansol Corporation--would see him take his place as one of her heirs in the family business. But Colin is set on trying to take CS Productions to the next level in producing movies. He has his eye on a great new rom-com featuring Korean Americans and needs a business partner to make this film perfect. He jumps at the chance to work with Jihae Park--not only because Rotelle is a great company, but because he can keep an eye on her. She may or may not be part of a plot to take down Hansol, and while Colin wants to be successful, he also wants to make sure no one is trying to interfere with his family.
Jihae is surprised when she wants more with Colin than a business deal--she's instantly attracted to him and hasn't felt this comfortable around anyone her entire life. And as Colin gets to know Jihae, he can't imagine she's involved with anything nefarious. They cautiously begin a torrid affair, and neither can keep their deep feelings at bay. . . But will they be able to truly trust one another when she hides behind a fake facade and he worries her business could be trying to ruin his family?
The entertaining conclusion to the Heirs of Honsol series, OFF LIMITS ATTRACTION by Jayci Lee is an entertaining look at two people finally letting go of expectations and allowing themselves to act on their feelings. Readers will feel for Jihae, who has been groomed into the perfect businesswoman but has never really known familial love. She wants to prove herself to her powerful chairman father, but he has other plans and doesn't care if he takes his daughter down in the process. Colin has always felt indebted to his extended family for taking him in, and while he knows they love him and want him to succeed, he still wants to make his own way in the world. Because they both are working through their own issues, their path to love is fraught from the start. They try to deny their attraction, but once they give in, OFF LIMITS ATTRACTION becomes a super sexy novel as Jihae and Colin explore their desires. Colin's family makes appearances, so fans of the earlier Heirs of Hansol books get a glimpse of beloved characters at a family wedding. There are a couple of instances where both Jihae and Colin needed to be more honest--both with themselves and with each other--and their differences could have been solved with a simple conversation. Nonetheless, Jayci Lee has made her mark in category romance with this series. Her portrayal of glamorous and powerful Korean Americans is glitzy escapism!
SUMMARY
Mixing business with pleasure changes the entire script. . .

But that's no reason to stop. . .

Jihae Park's icy heiress facade is quickly melting--all because of Colin Song. A fling with the sexy film producer could jeopardize her one shot at achieving her own success--and the movie they're making together. But resistance to her searing attraction--and Colin's breathtaking bedroom skills--proves futile. Even as Colin's ulterior motives threaten to destroy their chance at a picture-perfect ending. . .

From Harlequin Desire: Luxury, scandal, desire--welcome to the lives of the American elite.

The Heirs of Hansol

Book 1: Temporary Wife Temptation

Book 2: Secret Crush Seduction

Book 3: Off Limits Attraction
---
What do you think about this review?
Comments
No comments posted.

Registered users may leave comments.
Log in or register now!