Tonya's Tidbits
Tonya Callihan keeps readers up-to-date with the best series romance books released by Harlequin and Silhouette.
April always starts my favorite time of the year. Spring weather, usually is in the air, early flowers are blooming, like my beautiful Tulips and my Dogwood Trees. But most importantly some of my favorite books seem to be released during Spring. It's the season of rebirth and finding new love. Therefore, I find many of Harlequin's books to be full of first kisses that makes your toes curl, romances that make your Read More...
For the second column each month I am going to feature an individual author and their new book release. This month the author will be Jill Shalvis and her new release TIME OUT! Read More...
Tonya's Tidbits is back bringing you the latest news in books and authors from one of the most loved publishers, Harlequin. March brings spring and with spring new romances bloom with the following releases. Read More...
February Harlequin Romances...International Grooms Six couples...six romances...six international settings. Welcome to the International Grooms series. Read More...
Harlequin Presents seduction writing contest ended earlier this month on Nov 2nd. I can't wait to see who the winners are next month. Until then let's enjoy some new releases from the Presents line. THE GREEK BILLIONAIRE'S INNOCENT PRINCESS by Chantelle Shaw Kitty Karedes: forgotten princess. She's plain, she's plump Read More...
This month I am introducing something new I plan to do every month. One of my columns will feature a short interview, blurb and excerpt, from Harlequin authors and their books. For my first edition I'm excited to have Lori Wilde on board to talk about her November release Zero Control. She has supplied Read More...
To continue we are exploring the wonderful world of Harlequin Presents, the authors and stories.  All in honor of Harlequin's Writing Contest. THE SHEIKH'S FORBIDDEN VIRGIN by Read More...
If the first September column wasn't jammed packed full of information and some really hot releases you are in for a surprise. September offers us some really steamy stories from some of the hottest lines from Harlequin. Did you know Harlequin has a blog? Well, they have several, in fact. It's full of your favorite authors blogging about what is going on in their lives Read More...
Harlequin is hosting another writing competition. I (Heart) Harlequin Presents Seduction Contest will be open until November 2, 2009. In honor of this competition I will be dedicating one column every month to Presents authors and their books. Harlequin Presents are books about women who are looking for treasures of the world, but to the men-his woman is the true treasure. Read More...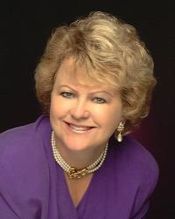 Harlequin American Romance Who doesn't love a sexy cowboy? Especially in the heat the summer month of August brings us… THE RODEO RIDER by ROXANN DELANEY Tanner O'Brien had always kept his focus on two things: rodeo and caring for his nephew. So why was he distracted by one big-city Read More...
First off I'd like to wish Fresh Fiction a Happy Anniversary. On August 4, 2009, they will be celebrating 5 years. Thanks so much for allowing me to be apart of this amazing team. You guys really do bring the latest news and book releases to life for us readers! Keep up the good work…and wish you another 5 successful years! Harlequin NASCAR Read More...
It seems I add more books to my TBR (to be read) list than I can actually finish. I'm lucky that I get to write this column and as my job and as my passion, I get to read the latest and hottest books out by Harlequin and Silhouette. And I love sharing them with you, the readers. So, here are more books to add to your TBR. Read More...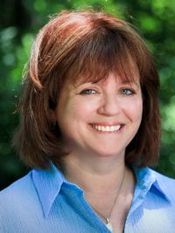 Each month I go to www.eHarlequin.com to check out the latest releases, I get so excited. I feel like a kid in a candy store. Usually the first series I check out are Harlequin Blaze, NASCAR, Presents, and Nocturne. These are just a few of my favorites. Let's see what Harlequin and Silhouette have to offer us for July Read More...
Wow! I am still amazed at all of the books Harlequin has out this month. I wish I could fit them all in this column. But since I can't here are my top picks from the rest of the series. Enjoy! Harlequin American Romance "I need a mommy for my daughter and I'm willing to marry to get one." At least that's Grady McCabe's agenda in Read More...
Harlequin Blaze When the Sun Goes Down… by Crystal Green will be a read to ignite those flames. Juliana Thompsen always hated her family's feud with the Coles. Why does Tristan Cole have to haunt her dreams, and he's been doing it since high school? Now that Juliana is in Japan Read More...
As if my first column wasn't hot enough, here are some more extremely hot reads from Harlequin as well as some heart-warming stories you won't want to miss. Harlequin American Romance The Marine's Babies by Laura Marie Altom is sure to be a charming read. Captain Jace Monroe was Read More...
It's the beginning of May, the weather is heating up outside. It's the perfect time of year to grab a new romance novel and sit under a tree (in the shade) with a cool glass of lemonade. And I have just the help you will need. Here are some books that I guarantee will make you sweat even if the air conditioner is on. Harlequin Blaze Read More...
Happy Spring Everyone! During the month of April the weather starts to heat up and so do the romances offered by Harlequin and Silhouette. Harlequin Blaze Blaze claims they have "red-hot reads" and they ask of their readers "Can you handle the heat?" Well, can you? I say let's find out! Out of Control by Read More...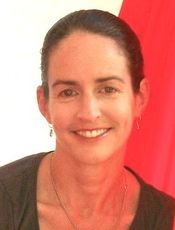 This time of year also brings back NASCAR! Thankfully, Harlequin publishes NASCAR books year round. They didn't post February releases until the first week of February and they won't mention March releases (if there are any) until the first week of March. Here are the two releases from February, and you can still get these online, until they are sold out. Black Flags, White Read More...
To me March means spring is just around the corner. Soon the birds will be singing, the flowers blooming, and kids running in the backyard with their dogs. Spring is the season of re-birth and the season for falling in love. Harlequin and Silhouette editors and writers are well aware of this season and the strong meaning of "falling in love" spring entails. Which is why I turn to them for some of the Read More...
Harlequin's Spotlight Series will be on Harlequin Blaze on February 24, 2009. Let's take a look at the hot reads from this series to see why these books are February's Spotlight Series. Blazing Bedtime Stories by Kimberly Raye, Leslie Kelly, and Read More...
Happy Valentines Day! Did you know that Harlequin is celebrating 60 years? Wow! That is amazing. Head over to Harlequin to see more about what they are offering you for their anniversary. Each month this year I will share fun facts with you from Harlequin and I will tell you about the amazing deals Harlequin is offering. Are you ready? Because it is going to be Read More...
One of my favorite things about eharlequin what they offer. One of my favorite offers is Free Book Fridays. If you buy 2 books on Friday then Harlequin gives you a free book. You can even view the book they will give you on the website. It's a different book every Friday, now that's a great reason to shop online. Also they have an Read More...
Hope everyone enjoyed their holiday season and is having a great New Year! I know I am I have a pile of "to be read" books. Most of them are left over from 2008; Harlequin definitely had a great year. But 2009 looks even better. Here's what's in my pile of "to be read" books for 2009: I admit I have a weakness for cowboys, that's why my number one must-read Read More...
It's close to Christmas, have you finished your shopping? I haven't. I always wait until the last minute. Mainly because I think I have all the time in the world. But one quick way to buy the perfect present for the romance reader in your life is www.eharlequin.com. If you're not sure which line they like, then buy one from several Read More...
1 - 25 of 34 ( First | more Tonya's Tidbits )