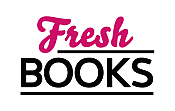 No fooling, it's April books!
A reclusive, alpha artist… why is Martin Blake so appealing?
Giveaway

November 15, 2017
In an early version of the STATIONMASTER'S COTTAGE, a beta reader convinced me to change my brooding hero into a nice boy-next-door, because women no longer want alpha males. He was good looking and charming. And boring. It didn't work, of course, and Martin returned to his rightful self.
Martin Blake is a complex character, the dark opposite of Christie Ryan. She sees the best in people and only the worst if it is forced on her. He'd rather keep to himself, with his dog, Randall. But, Christie needs something from him and won't let go until he helps her.
There is a deep, underlying loneliness in Martin that even he is not aware of. His abstract paintings are as difficult and layered as he is. He is quick to pigeon-hole Christie as a rich, city girl and ignore the overwhelming attraction they share. He struggles to help her because the secrets of the past are protecting someone he loves.
One reviewer called him domineering. He isn't. He is bossy at times, but never overbearing. Respect matters, but he insists it goes both ways and when he messes up, is harder on himself than anyone else could be.
In the sequel, JASMINE SEA, Martin is a man in love. This heightens his need to protect the woman he wants to marry, even when she insists she doesn't need him to. Their conflict as they find a perfect balance is put under extreme pressure when danger surrounds Christie.
I believe that what makes Martin so appealing is inner strength, his trust in his instincts, and a touching vulnerability when love is involved. Jasmine Sea brings out the best in this alpha male, and I would love to hear what you think of him.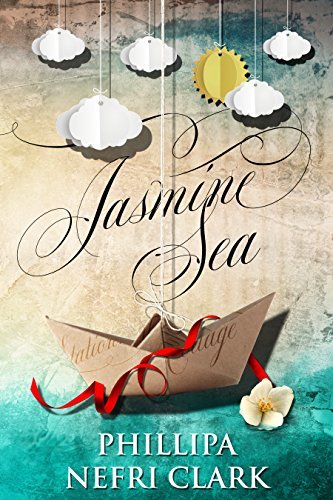 Sometimes facing the past is the only way forward.
Starting over never felt better. Christie Ryan adores the little cottage she's renovating, the seaside town that embraced her, and Martin Blake, the man she longs to marry. Ex-fiancé Derek Hobbs is finally out of the picture, and there are no more secrets in her life or mysteries to solve.
Will the arrival of a mysterious woman who commissions a portrait from Martin under a cloud of secrecy break her after all? Unrest and suspicion remind Christie that happiness can be fleeting, and when the peaceful town is shattered by crime, her past is again thrust into the limelight.
With one chance and only minutes to save those she loves, Christie comes face to face with her greatest fear—and there is no way around it.
Jasmine Sea follows on from The Stationmaster's Cottage, set shortly after its stunning conclusion.
Romance Contemporary | Romance Suspense [Author Self-Published, On Sale: November 14, 2017, e-Book, / ]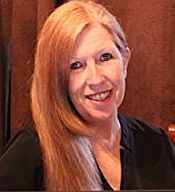 Phillipa Nefri Clark grew up around lonely Australian beaches with wild seas and misty cliffs. From a young age she wrote stories and dreamed of being a writer. There were many detours along the way as she trod paths as diverse as a travelling sales rep to singing and acting. Fascinated by film, Phillipa wrote five feature length screenplays, one which was optioned. Now living in regional Victoria on a small acreage close to a mountain range, she markets the family business a few days a week and writes the rest of the time. With nonfiction credits for specialist canine publications, she finally returned to stories with the release of The Stationmaster's Cottage, a dual timeline romance, in February 2017. Her great loves, apart from writing, are her family of two young adult sons and her husband, their Labrador, music, fine wine, and friends.
One signed copy of The Stationmaster's Cottage by Phillipa Nefri Clark.
Comments
12 comments posted.
Re: A reclusive, alpha artist… why is Martin Blake so appealing?

I'd love to start reading your books. They sound like they'd be VERY good!
(Kathleen Gardiner 8:57pm November 15, 2017)
Thank you, Kathleen! I'd love to hear your thoughts once
you've read them. :-)
(Phillipa Nefri Clark 10:27pm November 15, 2017)
This book sounds great. And I love the cover. Thanks for the chance to win.
(Nancy Reynolds 11:54am November 16, 2017)
Now this sounds very interesting! Nice to meet you. I find
the cover very clever, too.
(Kathleen Bylsma 9:29pm November 16, 2017)
Forgot to say broody alphas have so many more interesting
layers which is why they're more appealing than the nice guy
;)
(Kathleen Bylsma 9:31pm November 16, 2017)
The cover is beautiful, and the blurb sounds awesome! Would
love to read and review this book!
(Ankita Singh 9:09am November 18, 2017)
So many lovely comments! Thank you all :-)
(Phillipa Nefri Clark 4:40pm November 18, 2017)
Since I love anything to do with the sea, the cover really strikes me. My one bucket list item is to see the ocean again, has been so many years and I have dreams of returning.
(Connie Sahn 9:08pm November 18, 2017)
I enjoyed your blog and the cover is very attractive, appealing to those of us who enjoy the sea.
(Anna Speed 7:48am November 20, 2017)
It's obvious that you have perfected your storytelling,
because you have a way of drawing readers in with your
synopsis from your books!! They are written so well,
that the reader feels as if they are the proverbial "fly
on the wall!!" Anyone who is lucky enough to win a copy
of your book, is going to have quite a ride with this
book!! The rest of us are going to have to settle with
either putting it on our TBR lists, or going out and
purchasing it. Thank you for the extra synopsis, and for
the Contest as well!!
(Peggy Roberson 10:00am November 20, 2017)
Your giveaway is memorable, captivating and special. Thanks
for this wonderful feature and giveaway. The dramatic cover is
striking.
(Sharon Berger 5:01pm November 20, 2017)
I am so appreciative and touched by so many lovey and
thoughtful comments. :-)
(Phillipa Nefri Clark 5:38pm November 25, 2017)
Registered users may leave comments.
Log in or register now!