Win Carolyn Hart's latest: GHOST ON THE CASE

October 9, 2017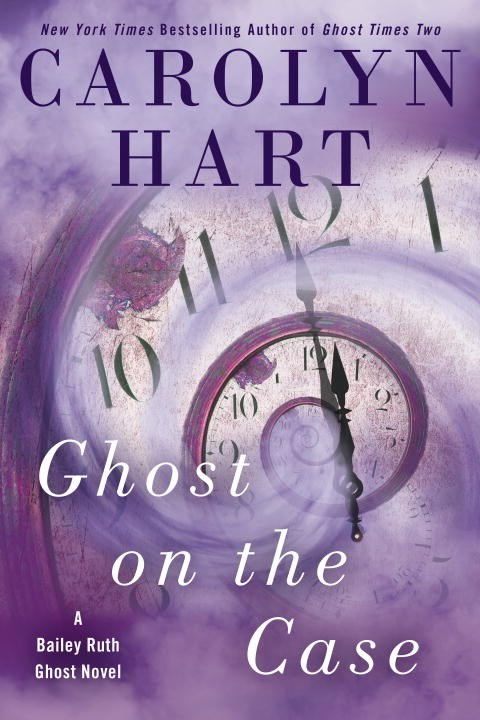 Ghost on the Case
Carolyn Hart
AVAILABLE
Bailey Ruth Ghost #8

October 2017
On Sale: October 3, 2017
Featuring: Bailey Ruth
304 pages
ISBN: 0451488563
EAN: 9780451488565
Kindle: B01MS5VFGB
Hardcover / e-Book
Add to Wish List

Also by Carolyn Hart:
Walking on My Grave, May 2018
Ghost Times Two, October 2017
Ghost on the Case, October 2017
Walking on My Grave, May 2017

Bailey Ruth Raeburn is back, racing against the Heavenly clock in an all-new mystery from the New York Times bestselling author of Ghost Times Two.
Bailey Ruth finds herself comforting a distraught sister when sheís sent to Adelaide, Oklahoma, on her latest mission. Susan Gilbert receives a $100,000 ransom demand for her younger sibling. When the caller wants Susan to pay a visit to her wealthy boss and take the cash from his safe, Bailey Ruth follows Susan to the home. But she finds herself in a quandary, knowing that robbery is hardly a Heavenly pursuit.
While Susan waits to hear back from the kidnappers, Bailey Ruth attempts to piece together how the criminals targeted Susan and how they know about her bossís money. At a luncheon the previous week, Susanís boss asked her to open the safe so all the attendees knew it was filled with cash. Could one of the rich manís closest confidants be behind the abduction?
Bailey Ruth is positive she can use her detective skills to figure out which luncheon guest arranged the kidnapping. But an unexpected twist in the case soon has Bailey Ruth seeking a murderer who has plans to send more victims to the great beyond...
Mystery Cozy [Berkley Prime Crime, On Sale: October 3, 2017, Hardcover / e-Book, ISBN: 9780451488565 / eISBN: 9780451488572]
Bailey Ruth Ghost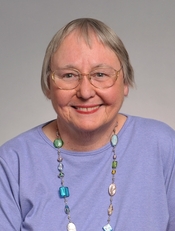 Carolyn Hart is the author of 58 novels.
Hart's books have won the Agatha three times for Best Mystery Novel and been nominated nine times. Hart was named a Grand Master by Mystery Writers of America. She is a past president of Sisters in Crime and lives in Oklahoma City, OK, with her husband Phil.
Which one of Carolyn's books is your favorite? Tell us below to be entered to win
Comments
12 comments posted.
Re: Win Carolyn Hart's latest: GHOST ON THE CASE

Just recently read Walking on my Grave and loved it! Think
that would be one of my favorites. Have read you for many
years. Thanks for the contest!! I love mysteries!!!!
(Teresa Ward 8:32pm October 10)
I have not read your books before...but I will be checking
them out...thanks for the contest
(Sara Brockunier 10:56pm October 10)
Don't Go Home was captivating. I would enjoy this book
greatly. Thanks.
(Sharon Berger 11:09am October 11)
I don't think I have read any of your books. The titles
sound interesting.
(Gloria Zimmer 7:28pm October 11)
Your books look very interesting
(Carolyn Wyman 8:27pm October 11)
Ohhhhh spooky. Just love it.
(Glenda Edwards 4:43pm October 13)
My favorite is Death on Demand. That was the one that started me reading her books.
(Mary Songer 4:56pm October 13)
Carolyn is a new to me author. I have not read any of her
books, but this looks interesting.
(Nancy Luebke 6:02pm October 13)
Yankee Doodle Dead because it's the only one I've read. I've got a couple more in the to be read pile.
(Kerry Shaw 6:35pm October 14)
I would say "Yankee Doodle Dead" because who doesn't love a mystery bookstore
and cats?, and the lettering on the cover is cool and fun!
(John Smith 9:31pm October 14)
I haven't read any of your books, but this series sounds fascinating. I never would have thought about a ghost solving crimes. I plan on starting with the first one, Ghost at Work.
(Anna Speed 1:19pm October 15)
I have yet to read one of your books; but, the word Ghost jumped out at me. Definitely you'll be added to my TBR list! So glad to have learned about you!
(Betsy Pauzauskie 8:32pm October 15)
Registered users may leave comments.
Log in or register now!