Cindy K. Green | What's Your Guilty Pleasure?

March 20, 2015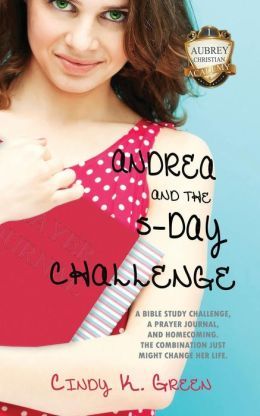 Andrea and the 5-Day Challenge
Cindy K. Green
AVAILABLE

March 2015
On Sale: March 6, 2015
ISBN: 1611164052
EAN: 9781611164053
Kindle: B00TJAG8P8
Paperback / e-Book
Add to Wish List

Also by Cindy K. Green:
Andrea and the 5-Day Challenge, March 2015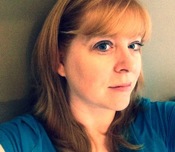 We all have our secret list of guilty pleasures, and I'm not just talking about that hidden box of chocolate truffles and your DVR maxed out on The Bachelor. I've often used my guilty pleasures to stir my creative juices and get the writing flowing. It might be my mad-love for period dramas to craft that romantic historical romance or in the case of my new Young Adult novel, it was my love for superheroes.
Shh! I don't tell everyone about this. I am a closet superhero fan. And this isn't a new thing. I've been a big DC and specifically a Superman enthusiast since childhood. When I created Andrea, my latest heroine, I thought back on my love for the supes and realized it would be all kinds of fun to create this personality quirk in her. Even more, her school is having Spirit Week and the day before Superhero Day she disses the whole superhero genre in front of her crush. And she doesn't have any idea why she did it.
"So, you planning to dress up for Superhero Day tomorrow?" Luke asked.
"Superhero Day? Are you kidding? That's the last thing I'd spend my time on." Liar! I totally had superhero comics under my bed, all the feature films of a certain caped crusader and even the DVDs of several animated series. Fanatic? Uh, yeah.
Of course, later, it gets her into trouble.
Then I zeroed in on the superhero decal inside my locker. If Luke saw that, he'd know me for the big fat liar that I am. Although, I make it a point to never lie. OK, when Amy wears anything in orange and I say it looks great, that is technically a lie because it totally clashes with her skin tone, but she loves orange, so how can I burst her bubble? Other than that though, I keep to the truth. So, why had I told Luke that I hated superheroes? Of all the lies, that one was just plain stupid.
I can't tell you how much fun I had in creating Andrea. While writing this book, I used a lot of my own memories from high school. It's the time of Homecoming and Andrea's friends embarrass her horribly because they want her to invite the new, transfer student, Luke. Well, this is something that actually happened to me in high school. We had a missionary kid attending our school my senior year and my friends thought I would be the perfect emissary to ask him out to homecoming. And the worst part was when I realized he'd heard them taunting me over it. Poor Andrea suffers through a similar occurrence in the book.
Authors get ideas for their books everywhere. I know I get them from observation, my own personal history, the news, books, movies—everywhere! But sometimes the most enjoyable and 'realest' moments in our books come about because they are authentic pieces from our own past. How many of us can relate to an insecure teen who becomes her own worst enemy because she's lost faith in herself? Haven't we all been there?
Giveaway
Readers, can you relate to Andrea's insecure side? Want to find out how she overcomes it? Leave a comment below to enter to win a copy of ANDREA AND THE 5-DAY CHALLENGE and a Starbucks gift card.
About ANDREA AND THE 5-DAY CHALLENGE: Book 1 in the Aubrey Christian Academy Series
High school junior Andrea Jamison, self-proclaimed change-o-phobic and, incidentally, a fabulous pianist in her own right has lost faith in herself and her abilities. At the exact moment when her parents begin pressuring her about an opportunity that just might lead to Julliard, Andrea's friend Amy meddles in her personal life trying to pair her up with the cute, transfer jock Luke Ryan. Will Andrea learn to accept her parents often repeated word FOCUS or will she finally start trusting in God's strength instead of cowering in her own weaknesses?
About Cindy K. Green
Cindy has worked as a middle school history & English teacher, a frozen yogurt server and a golf magazine employee. Today she's a multi-published, award-winning author, a mother, a wife, and a homeschooler too. This native Californian now resides in North Carolina with her husband, two boys, and two cats named Chloe & Kassey. Visit her website & her blog. She's on Facebook (Cindy K. Green) and Twitter (@cindykgreen), too.
Comments
22 comments posted.
Re: Cindy K. Green | What's Your Guilty Pleasure?

I remember those days well. Growing up in a strict
household where I was never encouraged to be anything that I
can recall, other than doing well on my studies, and not
being taught about boys in general, and not being allowed to
date until a certain age my Mom had chosen, I really had no
self-esteem. I let a boy pretty much choose me, because the
ones that I liked sort of ran the other way!! In time, I
learned through "hard knocks," but also kept my dignity
intact, and married the man that I truly loved, but I
wouldn't want to go through that stage again!! Your book
would bring back a flood of memories, not all pleasant ones,
but I'm willing to give it a shot. Congratulations on your
book, which I'm sure is going to do well!!
(Peggy Roberson 11:12am March 20, 2015)
I always feel socially awkward and the more nervous i become
the less of a filter i have. Then i embarrass myself. It is a
vicious cycle.
(Rachel Collings 11:20am March 20, 2015)
This is fabulous. So common and familiar as I grew up and felt
shy and withdrawn from everyone. Thanks.
(Sharon Berger 11:36am March 20, 2015)
Sounds like a great book-I'm looking forward to reading it
(Amber Kuehn 1:50pm March 20, 2015)
I can totally relate to her insecure side. I am socially
awkward for sure! :)
(Sabrina(Mippy) Templin 9:45pm March 20, 2015)
Most teens experience insecurity. Some are just better at pretending.
(Ginger Hinson 12:46pm March 21, 2015)
I'm sure all of us can relate to Andrea ,her friend , or her parents in one way or another . This book sounds like it will be an excellent read for all ' young adults ' and will bring back so many memories for us 'young adults ' at heart .Thanks for this giveaway .
(Joan Thrasher 11:15am March 21, 2015)
The teen girls I mentor will be very interested in this book.
(Nadine Stacy 11:22am March 21, 2015)
I can definitely relate I think we all go through this at
some point in our life I hope she does overcome it!
(Melissa Ogletree 12:34pm March 22, 2015)
I was always the one chosen last for any teams and always
was on the fringes. My high school years are not a favorite
time of my like as I was very shy and insecure. But I grew
out of that and had a wonderful time at university. I can
still identify with anyone that feels insecsure, out of
place, shy as I've never forgotten how that feels.
(Glenda Hefty 12:59pm March 22, 2015)
I can definitely relate to the insecurity. I think everyone can on some level.
(Pam Howell 7:21am March 22, 2015)
I can definitely relate to the insecurity. You are a new author to me, sure would like to win one of your books. I am on a budget and just by books of authors I have read. Yours sounds good.
(Judy Ferguson 10:53am March 22, 2015)
Your book sounds like a great read
(Jean Benedict 12:41pm March 22, 2015)
All the time!
(Lindsey Andronak 1:33pm March 22, 2015)
I have not yet had a chance to read your books. I am hoping to win, so I can add your book to my collection. Thanks.
(Cindy Davenport 7:01pm March 22, 2015)
I can relate to Andrea. I have to pretend to be someone I'm not just to fit in with my classmate. I wasn't athletic or popular. I have parents who are old-fashioned and strict so I pretend to be the smart girl just to be special.
(Kai Wong 12:32pm March 23, 2015)
I was the awkward, shy girl who read a lot and was always doing art.
(Seanna Yeager 8:47am March 23, 2015)
Every teen girl wants to fit in. Not only did I go through
that, I raised one girl, and now have 5 granddaughters. So
we all have our times.
(Mary Hay 8:53am March 23, 2015)
I am always socially awkward, never more so than as a teenager. I still find myself looking at my shoes & wishing I could sink into the wall behind me.
(Kristine Murphy 8:58am March 23, 2015)
I hate being the centre of attention and dislike any but family parties. So I can well and truly relate.
(Lesley Walsh 11:18am March 23, 2015)
I was really awkward and didn't fit in. Honestly I still don't
really I just can accept it better now and have a few select
friends who love me for my quirkiness.
(Denise Austin 3:42pm March 23, 2015)
GREAT CONTEST, I WOULD LOVE TO WIN! GOOD LUCK TO EVERYONE!
(Renae Kelly 10:18pm March 23, 2015)
Registered users may leave comments.
Log in or register now!