Kamy Chetty | Medical heroes who give us arrhythmia

July 5, 2013
AVAILABLE
Their passion and devotion will make you root for them, and their sexual tension will set you ablaze.

June 2013
On Sale: June 1, 2013
ISBN: 1603108297
EAN: 2940016504001
Kindle: B00D5GZYRU
e-Book
$4.45
Add to Wish List

Also by Kamy Chetty:
Breathe Again, June 2013
Family Ties, May 2013
Falling Into Paradise, January 2013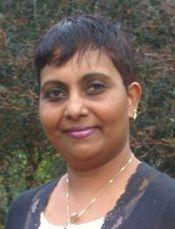 Even before ER and George Clooney, I knew the type of hero I liked and would eventually write. A strong compassionate man who could command a room full of people with a look or a breath, a man who held the power of life in his hands. In short, a man who can give me goose bumps.
So what is it about these larger than life men that make woman weak kneed? For me, the answer is simple. He doesn't have to be drop dead sexy, although that helps. But he does have to care about what he does and he certainly needs to be a power to be reckoned with when it comes to the medical setting. For me, he has to be real, and tortured by his own demons. I want to know that he has lived and lost and I can identify with him. I also want to know that there is a part of me that can save him.
Think of your favourite TV show and the  medical hero you love, what is the attraction and if there is one thing you could change, what would it be?
One commenter will win BREATHE AGAIN (Kindle version
There hasn't been a time in her life that Kamy hasn't been writing, or dreaming up some magical love story in her head. As an avid reader, it wasn't long before she realised her talent for turning a phrase, and add to that a profession of nursing, it's only natural that her stories have a medical theme with that happily ever after ending.
Recently she's discovered that all those years she's been fascinated with TV shows like CSI and Bones, has just been foreplay for her dark side and she now enjoys writing suspense with a dash of medical and a dollop of romance.
Originally from South Africa, Kamy now lives in Auckland, New Zealand with her very own hero and two children who keep her busy. She has two dogs who keep her out of trouble and shelves overflowing with books that she loves reading when she isn't chasing deadlines.
Kamy Chetty around the web: : Website | Facebook | Twitter | Blog
After a tour at war and countless shifts in the hospital emergency room, Nick knows that no matter how hard he tries to change things, people are the same. So when his estranged wife Skylar reveals that she stopped taking birth control and is pregnant, he shouldn't be shocked. Betrayal burns and panic sets in as memories of his shattered home life remind him that he can't play happy families.
Skylar knows one thing—she's head over nurse's shoes in love with the stubborn and unemotional Nick. She loves him enough to believe in the man he is, even though he can't see it for himself and hides behind a mask. As he calls their child "hers" and tries to live apart from her, Skylar's heart breaks, but she refuses to give up hope that he'll do the right thing.
When disaster strikes, Skylar realizes Nick might never change, so she risks everything and sets him free, hoping he'll come back, for her and their baby. Is heat, passion and a vow enough to seal this marriage and make them a family?
Reader Alert! Their passion and devotion will make you root for them, and their sexual tension will set you ablaze.
Read Reviews
Buy Links:: Red Sage | Amazon | Amazon UK | B&N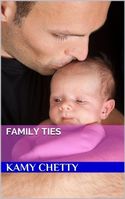 A woman with no family ties of her own, desperate to fulfill her dream of having a child finds she cannot conceive a child naturally. A man who feels guilt over his ex-wife's death, cannot find closure. Can the attraction these two people feel be enough to overcome their conflicting desires, especially when Jack finds himself the guardian of a baby he isn't sure he can be responsible for.
Read Reviews
Comments
20 comments posted.
Re: Kamy Chetty | Medical heroes who give us arrhythmia

The first person that comes to mind is Alex Karev of Grey's Anatomy. I wish he was less of a man-whore. He's such a cutie and I want him to have that happily ever after.
Breathe sounds like an emotional read, looking forward to finding out how things turn out.
Good luck and happy writing!
(Tracie Travis 3:02am July 5, 2013)
Where I live, the TV reception isn't good, so as far as being able to watch any shows, or even knowing what's out there, I couldn't tell you. Growing up, there were a few medical shows on TV that I used to watch. The only thing I can say about the Doctors back then is, they were kind, compassionate, and went out of their way to help their patients. They were like a friend to their patients to make them comfortable so that they could be treated properly. I had a Doctor that I went to for over 30 years who was from that "old school" way of thinking, and after he retired, I missed him terribly. He was a real gem who did right by his patients. I heard stories of how he would yell at the nurses in the hospitals if his patients weren't being taken care of properly!! He was the sweetest person you ever met, with a great bedside manner. That would be the type of person you could write books about!! I can't wait to read your book, and find out how the story ends!!
(Peggy Roberson 7:31am July 5, 2013)
I don't normally read medical romances but the backdrop of a war would make for a very interesting situation.
I read all the Cadfael books about a returned Crusader who joined a monastery and put his knowledge of healing and herbs to good use, solving murders along the way.
(Clare O'Beara 9:33am July 5, 2013)
i dont read much medical romances or watch them on tv i dont
watch alot of tv maybe 2 hours a week at the most so i dont
have anyone in mind there are romance books i read with
doctors in them
(Denise Smith 11:41am July 5, 2013)
You are a new author for me... adding your name to my list... thanks for sharing... liking what I have seen so far.
(Colleen Conklin 1:17pm July 5, 2013)
Dr House--I would have liked him tortured, but without the drug habit, that just seemed a little too messy.
(Sue Farrell 3:19pm July 5, 2013)
My medical heroes go back to Dr. Kildare and Ben Casey. They were both so dedicated and always knew just what to do. I wouldn't change a thing!
(Betty Hamilton 3:54pm July 5, 2013)
Don't really watch anyt medical TV shows but would be interested in reading this book. Thanks!!!!
(Bonnie Capuano 4:01pm July 5, 2013)
I remember Ben Casey and Marcus Welby, I really enjoyed watching them.
(Mary Smith 4:44pm July 5, 2013)
Dr. Mark Sloan (Diagnosis Murder) is my TV medical doctor favorite. How many doctor can say that he has a son who is a cop and that they are a team in solving murders?
(Kai Wong 5:11pm July 5, 2013)
As a medical professional, I like TV scenes that are close to
real life, you know, the plausible ones. I can sniff out when
the actors are just saying words and don't know what they
mean.
(Alyson Widen 5:23pm July 5, 2013)
My favorite TV show is: Days of Our Lives and I have been
faithfully watching this show since I was a young child with
my Mom in KS. I love to watch Dr. Daniel Jonas and he is so
cute and I would love to play his wife or girlfriend for
sure. The only hard part is that Doctors are like police and
always on call and work long hours so being married to them
would be a tough call for sure. I would love to win and read
your new book: BREATHE AGAIN. Thank You, Cecilia CECE
(Cecilia Dunbar Hernandez 6:42pm July 5, 2013)
Both books sound interesting. Would like to read.
(Susan Falkler 7:21pm July 5, 2013)
The first show that I remember breaking the saintly doctor mold was St. Elsewhere. While I'm not sure I would want to trust them with my medical care, they were definitely more realistically rounded than any show up to that time. I'm not sure how realistic Gray's Anatomy is, but once again, it is riveting. Medicine and romance are a reliable source of drama!!
(Marcia Berbeza 10:39pm July 5, 2013)
Alex-yes I can see the attraction. He is one of those bad boys with a
history. House, definitely a contender. A man who cannot forgive his ex
wife for making the decision to cripple him, I like the conflict. Dr Mark Sloan
from Greys Anatomy- a man who has slept with his best friends wife, lots of
drama. Not sure I know Dr Kildare and Dr Casey, but would love to know
more and I loved St Elsewhere. Now that show I watched all the time. Days
of our Lives, another fave. Thanks for all the fab comments and its okay if
some of you don't read medicals. As long as you love heroes and sexy men
you will love this story. Thanks for stopping by;-)
(Kamy Chetty 11:39pm July 5, 2013)
I don't watch much television, So I'd have to go back to
M*A*S*H*. I did have a thing for Hawkeye. Loved the dedication
& the lunacy of the man.
(Mary Preston 6:48am July 6, 2013)
My medical heroes were Dr .Kildare and Dr.Casey way back when. I wouldn't want to change anything about them.
(Cathy Phillips 5:28pm July 6, 2013)
May I simply just say what a relief to find somebody that
really understands what they're talking about on the web.
You certainly realize how to bring a problem to light and
make it important. More people must check this out and
understand this side of the story. It's surprising you
aren't more popular since you definitely have the gift.
Life Insurance
Calgary
(Marcel Heurta 2:32pm September 14, 2015)
Wonderful article, thanks for putting this together! This is obviously one great post. Thanks for the valuable information and insights you have so provided here. how to get 1000 followers on twitter 100 subscribers
(Japan Comp 2:59am January 22, 2016)
Positive site, where did u come up with the information on this posting? I'm pleased I discovered it though, ill be checking back soon to find out what additional posts you include. buy flowers in bulk more youtube views
(Japan Comp 1:15am February 27, 2016)
Registered users may leave comments.
Log in or register now!