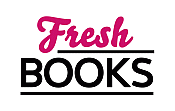 Hot Hot reads in August
Jade Lee | While Jade Is Away, #Squidge Will Play

October 6, 2014
Two Week Seduction
Kathy Lyons
AVAILABLE

July 2014
On Sale: June 30, 2014
Featuring: John O'Donnell; Alea Heling
ISBN: 1622666410
EAN: 9781622666416
Kindle: B00KUYCEZK
e-Book
Add to Wish List


Also by Kathy Lyons:
Alpha Betrayed, January 2022
Were-Geeks Save the Middle of Nowhere, October 2021
Were-Geeks Save the Middle of Nowhere, July 2021
Were-Geeks Save Lake Wacka Wacka, October 2020


While I'm in my writing cave, I thought it'd be a good idea to check in on #Squidge and see what he's been up to…

Squidge attended #HMK2014, that Hot Mojave Knights book convention this past weekend in Las Vegas, NV with my assistant, Kelly Oakes, and proceeded to enjoy himself while I wasn't around to keep him in line.

Here are the highlights of his weekend:
Upon checking in to the hotel, Squidge immediately claimed his side of the bed. Did you know he snores? And he's quite the bed hog.
Kelly left Squidge in charge of selling tickets to the Naughty PJ Party and the cash drawer came up a little short, I think he has a slight gambling problem.
Squidge helped the Authors Write Hand team get ready for the party, by playing hide and seek inside the Pink Camo bags donated by author Sharon Hamilton.
Squidge and 50 of his closest friends attended the event and caused all kinds of a ruckus.
The highlight of the evening by far was when Squidge decided to take the "hot potato" for a test drive. This naughty game included a latex body part and lube, played in "hot potato" fashion to music. That photo is not for the faint of heart. Now we know why they say, "What happens in Vegas, stays in Vegas", or at least it should. @TheMrSquidge is a party animal. Who knows what adventures he'll get into next.
Meanwhile at my writing cave…
My newest book is in the works, so until my next masterpiece is published and available, be sure to check out TWO WEEK SEDUCTION by my other pen name; Kathy Lyons.
Check out my website for more information, my newsletter, my booklist and more.
Comments
1 comment posted.
Re: Jade Lee | While Jade Is Away, #Squidge Will Play

crazy squidge
(Denise Holcomb 12:08pm October 7, 2014)
Registered users may leave comments.
Log in or register now!