Kat Latham | The rugby players who stole my heart | Sneak peek & a giveaway

April 7, 2014
AVAILABLE
London Legends #2

April 2014
On Sale: April 14, 2014
Featuring: Liam Callaghan; Tess Chambers
ISBN: 1426898215
EAN: 9781426898211
Kindle: B00GKBIQNG
e-Book
Add to Wish List

Also by Kat Latham:
Taming the Legend, May 2015
Playing It Close, April 2014
All I'm Asking For, December 2013
Mine Under the Mistletoe, December 2013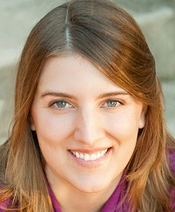 On April 14, Carina Press is publishing six brand-new sports romances. Today Kat Latham is here to tell us about her rugby novel, PLAYING IT CLOSE.
Hey, everyone! I'm so excited to be here today to introduce you to the world's hottest rugby team, the London Legends. Now, I'm going to go out on a limb here and guess that most of you have never been to a rugby match or watched one on TV. And, since there aren't many of us authors writing about rugby players, you might not have read much about these men with unbelievable bums, abs and thighs, wearing tight uniforms and short shorts. Mmm...
Sorry, I drifted away there for a second. I'm back. If you'd told me when I was a kid that I'd grow up to write about rugby players, I'd have said, "What's rugby?" You see, I'm from California, and rugby's not exactly a big sport there.
But when I was 23, I moved to the Czech Republic and met the most wonderful British man—a man who's crazy about rugby. And as I fell in love with him, I fell in love with his favorite sport.
That's why I created the London Legends Rugby Club, a professional rugby team in London who are as passionate off the field as they are on it. I have to say, they've stolen my heart.
But don't worry if you don't know anything about rugby. I've been assured by many readers that they completely understand what's going on—and even learn a few things about this very sexy sport.
On April 14, PLAYING IT CLOSE, the second book in my London Legends series, is being published as part of Carina Press's Sports Week. I'm so excited to join five other sports romance authors to bring you our sporty heroes and heroines!
Excerpt
This takes place as Tess is at a photoshoot for the team's nude calendar, which raises money for charity. Tess is watching Liam pose under a fake waterfall, which brings back delicious memories of how she once teased Liam by skinny-dipping in a waterfall just after they met. (In this scene, Andre is the photographer, and "Mr. Callaghan" is Liam.)
Her jacket felt suddenly too tight, and she wanted to flip open her buttons, undo her shirt and flap some air beneath it to cool her skin and help her breathe again.
"All right, we don't have all day," Andre said. "Mr. Callaghan, walk under the waterfall and dunk your head back, slowly. Just a bit at a time. Thaaat's it."
Tess's breath caught in her throat. Liam leaned back, teasing himself with the water as his back arched and his chest tilted forward. She felt the pose as if she'd made it herself—which she had, when she'd first reached their Venezuelan waterfall. She recognized the natural sensuality of it and remembered the cool water streaming over her shoulders and between her breasts, down her belly and legs, just as the water sluiced along Liam's muscles now.
Was this a show just for her? Was he cruelly teasing by adopting her pose? Or was it so instinctive when one met a waterfall that neither of them could help it?
"Excellent! Excellent! Now look this way and let the water fall over your shoulders." Andre moved around just enough that he partially blocked Tess's view. Liam did as he was told, looking toward Andre—
No. Looking toward her. He raised his hands to his hair, threading his fingers through it so his arms and chest flexed to form great mountains and valleys for the water to run through. He never broke eye contact, leaving her in no doubt whom he posed for. His motives for posing remained unclear to her though.
Torture. That had to be it. He was torturing her.
Giveaway
Kat Latham is giving away a digital copy of PLAYING IT CLOSE to one person who leaves a comment here. Good luck!
Question: Have you ever seen a rugby match? What words do you think of when you hear the word "rugby"? I hope the word "sexy" comes to mind!
Comments
28 comments posted.
Re: Kat Latham | The rugby players who stole my heart | Sneak peek & a giveaway

What a sexy cover!! :P
(Maria Margarida Pires 6:17am April 4, 2014)
Thanks, Maria! Liam's a sexy, sexy man. :)
(Kat Latham 12:31pm April 7, 2014)
I have not actually watched a Rugby match, but have heard they can be really rough... I like sexy athletes though! ;)
(Colleen Conklin 1:00pm April 7, 2014)
Congratulations on the new book. I downloaded Knowing the Score during a recent sale, but haven't had a chance to read it yet. I've never really watched a rugby match, but the first word I think of is British. It seems to be a populat sport in that country.
(Kim C 1:19pm April 7, 2014)
No I have never seen a rugby match! I love a sexy scene though!
(Denise Austin 1:27pm April 7, 2014)
Colleen, 'rough', 'sexy', and 'rugby' all go together!
(Kat Latham 2:14pm April 7, 2014)
Thanks for buying Knowing the Score, Kim! I hope you enjoy
it!
(Kat Latham 2:14pm April 7, 2014)
I have not personally seen a rugby match, I have watched it
on TV. I know it can get exciting and the GUYS.. lets just
WOO HOO!!!!
(Tina Ullrich 3:27pm April 7, 2014)
sexy
(Ann Unger 5:03pm April 7, 2014)
Want to read.
(Judy van Ryn 5:37pm April 7, 2014)
I have never watched a rugby match before - the closest I have come is seeing a bumper sticker, "Donate Blood. Play Rugby." LOL - I can only imagine how sexy the players are - YUMMMMMM
(Felicia Ciaudelli 8:51am April 8, 2014)
I've never ever seen a rugby match and sexy would be one of
the words that comes to mind along with physical, rough,
outside field and British. I love it when we can enjoy a
good book and learn more at the same time as I'm sure I'd
learn about rugby when I read your book. Thanks for the
giveaway!
(Linda Townsend 8:59am April 8, 2014)
WOW i love the cover very sexy
(Denise Smith 10:36am April 8, 2014)
I have not seen a rugby match, although I do envision the players as sexy. :)

[email protected]
(Divya Sriram 5:03pm April 8, 2014)
I,ve seen a match. Wasn't sure what the heck was going on
but the guys are hot. Not a beta in the bunch.
(Donna Antonio 5:15pm April 8, 2014)
I also married a rugby player. Can't wait for the release :)
(Toni Anderson 7:08pm April 8, 2014)
I have never seen a rugby match but I do think sexy and for some reason I also think Gerard Butler!
(Sue Galuska 9:37pm April 8, 2014)
I have never seen a rugby match. I would think the guys were
as big as football players, but more rugged & less protected.
(Sharlene Wegner 11:32pm April 8, 2014)
I kind of think of a rugby player as being like a hockey player, but without
the ice and skates. I imagine that they'd have to be a pretty tough sort to
play that sport.
I like that this book is about something besides the usual football or
baseball hero. I'm intrigued.
(Debbie Burdeen 4:54pm April 9, 2014)
No, but I think it would be fun!
(Cate Sparks 7:00pm April 9, 2014)
I have never seen a rugby match but would love to someday. Love the cover of the book and I can't wait to read the story. Thanks for the giveaway.
(Kathleen Beale 7:14pm April 9, 2014)
I have never seen a rugby match. When I do hear the work rugby I think Englishman and then add sexy, I'm thinking David Beckman (but James Bond first).
(Kai Wong 11:21pm April 9, 2014)
Another California girl here, who also briefly lived in the
Czech Republic. But I've never seen a rugby match, though I've
enjoyed reading romances featuring rugby players. So, yeah,
"sexy" definitely comes to mind!
(Jess Candela 2:27am April 10, 2014)
I have seen a rugby match or two or three...

Testosterone is the word I would use.
(Mary Preston 4:46am April 11, 2014)
I have never had the pleasure of seeing a rugby game, but would love to. The players are sexy,
(Cathy Phillips 3:11pm April 14, 2014)
When I think rugby, I think of rugged men who are perhaps
some of the toughest men in modern day. Why? They're fit,
strong, dedicated, and play without any sort of uniform or
padding. I'm torn between admiration and thinking they're
foolhardy, yet sexy, because bravery that borders on
stupidity is still sexy.
(Chanpreet Singh 12:05pm April 15, 2014)
This sounds like an awesome read, would love to read it.
(Gail Hurt 11:44am April 17, 2014)
I haven't yet seen a rugby match, but I hear they can be quite
exciting! Looking forward to reading about rugby players ;)
(Fedora Chen 12:54pm April 19, 2014)
Registered users may leave comments.
Log in or register now!