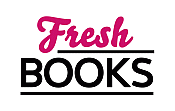 Spring for these books in March
Dora Levy Mossanen | Scent of Butterflies

January 23, 2014
Scent Of Butterflies
Dora Levy Mossanen
AVAILABLE

January 2014
On Sale: January 7, 2014
Featuring: Soraya
288 pages
ISBN: 1402284438
EAN: 9781402284434
Kindle: B00F3D8KMO
Paperback / e-Book
Add to Wish List

Also by Dora Levy Mossanen:
Love and War in the Jewish Quarter, November 2022
Scent Of Butterflies, January 2014
The Last Romanov, April 2012
Courtesan, July 2005

Thank you for this opportunity because I've had something on my mind the last month that, in my busy schedule, I haven't had time to put down on paper. But as I say in one of my blogs somewhere, I believe that a writer is at once blessed and cursed with the need to exorcise herself of any thoughts/ideas/perceptions/experiences, call it what you may, that have found their way into her consciousness, lingering stubbornly until their time comes. I've chosen the word "exorcism" because I believe that an idea that's ripe and ready and formed in a writer's mind and heart, is not unlike an evil spirit that embarks on torturing the writer, until it is exorcised and released on paper. So, here's my chance to say what I've been dying to say:

Some of you may know that the first chapter of Scent of Butterflies was adapted for the stage by The Women's Jewish Theater under the title of Soraya and the Mullah. The production, which included works by American/Iranian authors was called Saffron and Rosewater, a riveting evening of songs and stories, and was performed last year, first in private salons in Los Angeles and Beverly Hills, then at the Fowler Theater at UCLA, after that on November 23, 2013 at the 92nd Y in Manhattan, and the next at Kehillat Ma'arav Synagogue in Santa Monica. The reception in each venue was stupendous. The Fowler was sold out. 900 attended the 92 Y to a sold out auditorium, as well. I say all this to get to the gray-haired, sickly-looking, pale man in a biscuit-colored jacket, who accosted me after the event at the 92nd Y.


The performance that evening in New York was a great success. I was surrounded by well-wishers in the reception hall, where wine and goodies were served. Endless compliments poured down like manna upon my receptive head. I am aware that my piece can be controversial. Soraya's behavior on the flight from Iran to Los Angeles might not be the universally expected and accepted reaction from a woman who has recently discovered that her husband is having an affair with her best friend. But having attended previous Saffron and Rosewater performances, where there was Q&A with the authors, and all I faced were intelligent questions and plenty of compliments, that evening, I saw no reason to be on high alert. All seemed calm. My defenses down. Until this gray-haired man, with a complexion bleached of color, parted the circle of admiring attendees, stepped forward, and parked his face a few inches from mine. "Are you the writer of Soraya and the Mullah?" He asked. And me, drunk from all the praise, replied with a measure of pride that I was, indeed, the one.

"Shame on you!" he coughed in a puppy-sounding bark.

"Why? What? What are you talking about?' I heard complaints around me, too stunned to step away from the man's red-rimmed, darting stare.

"Writing about a horny Jewish woman…." He spat out in that barky voice.

By now, I was so utterly shocked and taken aback; I simply turned my back to him and sought other, friendlier crowds. Behind, I could hear people chastising him, telling him he didn't get it. He didn't understand.

How I wish I had the presence of mind to stand my ground and look the sickly man straight in his colorless eyes and tell him that he completely missed the point. Stood my ground and told him that Soraya is not "horny." Far from it. The last thing on Soraya' mind on that plane is sex. She is desperately in love with her husband. His devastating betrayal forced her to abandon her home and country. And here she finds herself seated next to a mullah, who represents the discrimination she is fleeing from. Yes, I should have stood my ground and handed the man a copy of Scent of Butterflies. I should have demanded that he read it. Maybe then he might understand. Oh, well! Perhaps next time. But then again, ignorant people such as that one are not known to read books. Are they?
Scent of Butterflies
A novel singed by the flavors of Tehran, imbued with the Iranian roots of Persepolis and the culture clash of Rooftops of Tehran, this is a striking, nuanced story of a woman caught between two worlds, from the bestselling author of Harem, Courtesan, and The Last Romanov.

A Love So Deep Can Forever Scar the Soul

Such audacity she has, Soraya, a woman who dares to break free of the diamond-studded leash of her culture. A woman who refuses to accept the devastating betrayal her husband has perpetrated. A woman who refuses to forgive her best friend.

Soraya turns her back on Iran, fleeing to America to plot her intricate revenge. The Shah has fallen, her country is in turmoil, her marriage has crumbled, and she is unraveling. The cruel and intimate blow her husband has dealt her awakens an obsessive streak that explodes in the heated world of Los Angeles.

Yet the secret Soraya discovers proves far more devastating than anything she had imagined, unleashing a whirlwind of unexpected events that will leave the reader breathless.
Comments
17 comments posted.
Re: Dora Levy Mossanen | Scent of Butterflies

Hi there,Dorah Levy. How are you? After reading the blurb about,the
storyline,of your new book "Scent of Butterflies,"I knew I had to enter this
contest! WOW !!! I just LOVE the title. On a more serious note,I can relate
to,this woman in the book. As,I too,have had a very similar experience,in
my life! I was about to get,the SURPRISE of my life! I was seeing,a very
nice,refined and respectable,young man for about 3 years. All of a sudden,I
happened to be passing by,my boyfriend's workplace,when a mutual
aquaintance approached me. Boy,let me tell you,I was clearly
unprepared,to digest the forthcoming information. He began telling me,all
kinds of stories,and providing me,with a certain amount of knowledge,that I
would have preferred,not to know. However,that very night,this person with
a whole lot of information,about my boyfriend;could not wait,to confront him
face to face. It was a total nightmare! I had just heard,confirmation,that the
so-called rumour's were true. All of a sudden,my world seemed to
be,collapsing,right before my eyes! The problem,was that,I was very much
in love,with a married man! Everything and anything,went through my
head. I started to think of possible options,and solutions,that would allow
for us,to stay together. None of which,were to be,because,I had been going
with,someone who was a HINDU,and trapped in a arranged marriage!
(Elizabeth Calligan 1:55am January 23, 2014)
I always say you can't criticize anything until you have seen it, read it, etc. And I also say you can't complain about politicians if you don't vote. There are always going to be negative people. You just have to ignore them.
(Pam Howell 8:29am January 23, 2014)
i enjoy reading, as my book club does too, a story that can be discussed...something informative..this sounds like it would fit perfectly.
(Mal Kaplan 8:35am January 23, 2014)
Thank you for this wonderful opportunity to learn about your
writing and this unforgettable and captivating novel which
is fascinating for the subject and the storyline. I am
Jewish and this novel is meaningful, and would be a treasure
to read and cherish. Your books are unique and real. Thanks
for this posting. Best wishes and much happiness.
(Sharon Berger 10:39am January 23, 2014)
I must confess that I'm not familiar with your book, nor your screenplay, but I would love to read your book so much!! I know that it's one that I could pass around to a few women I know from the library where I live, and perhaps they can even use it at their book club, if they haven't done so already!! It sounds like an engrossing read, and I know that I'd really be able to get rapt up in the story, due to people in my life I can relate to. This is the perfect read to finish off my Winters' reading list off with, and will be put on my TBR list!!
(Peggy Roberson 10:52am January 23, 2014)
This is a book that I would enjoy very much. The subject line is intriguing and the title and cover art make the book very tempting. I hope I win and I thank you for the giveaway.
(Vennie Martinisi 2:31pm January 23, 2014)
Wow! This sounds like a powerhouse book, one I would enjoy reading. Thanks for the giveaway.
(Anna Speed 2:32pm January 23, 2014)
Would love a chance to read your book, please include me in your contests. Thanks, Sally H.
(Sally Lincoln 4:16pm January 23, 2014)
Sounds like a very thought provoking book!
(Denise Austin 5:07pm January 23, 2014)
Wow, Congrats on your new book: SCENT OF BUTTERFLIES. I like
the pretty book cover too! Your new book sounds fascinating
and I would love to win and read it in the New Year 2014.
Thank You very much. Cecilia CECE
(Cecilia Dunbar Hernandez 8:21pm January 23, 2014)
I am loving the cover art for this new book!
(Callie Stuck 9:45pm January 23, 2014)
this sounds like a very good read; going on my list!
(Barbara Studer 11:01pm January 23, 2014)
This book is going on my TBR list---a very timely topic and location.
(Sue Farrell 10:44am January 24, 2014)
I would love to win this book. I love the way you chose the beginning. The
location, the topic, it all leads in to the making of a wonderful book. Kudos!
(Lisa Glidewell 1:00pm January 24, 2014)
A story for me to read
(Aaron Polish 2:42pm January 24, 2014)
Story sounds wonderful. Love reading these books.
(Kai Wong 9:51pm January 24, 2014)
What a fantastic story this promises to be.
(Mary Preston 5:47am January 25, 2014)
Registered users may leave comments.
Log in or register now!