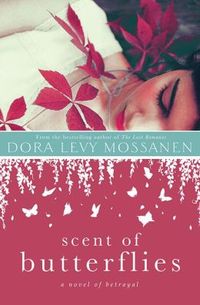 Purchase
Sourcebooks Landmark
January 2014
On Sale: January 7, 2014
Featuring: Soraya
288 pages
ISBN: 1402284438
EAN: 9781402284434
Kindle: B00F3D8KMO
Paperback / e-Book
Add to Wish List

A novel singed by the flavors of Tehran, imbued with the Iranian roots of Persepolis and the culture clash of Rooftops of Tehran, this is a striking, nuanced story of a woman caught between two worlds, from the bestselling author of Harem, Courtesan, and The Last Romanov.
A Love So Deep Can Forever Scar the Soul
Such audacity she has, Soraya, a woman who dares to break free of the diamond-studded leash of her culture. A woman who refuses to accept the devastating betrayal her husband has perpetrated. A woman who refuses to forgive her best friend.
Soraya turns her back on Iran, fleeing to America to plot her intricate revenge. The Shah has fallen, her country is in turmoil, her marriage has crumbled, and she is unraveling. The cruel and intimate blow her husband has dealt her awakens an obsessive streak that explodes in the heated world of Los Angeles.
Yet the secret Soraya discovers proves far more devastating than anything she had imagined, unleashing a whirlwind of unexpected events that will leave the reader breathless.
Comments
19 comments posted.
Hi there,Dorah Levy. How are you? After reading the blurb about,the
storyline,of your new book "Scent of Butterflies,"I knew I had to enter this
contest! WOW !!! I just LOVE the title. On a more serious note,I can relate
to,this woman in the book. As,I too,have had a very similar experience,in
my life! I was about to get,the SURPRISE of my life! I was seeing,a very
nice,refined and respectable,young man for about 3 years. All of a sudden,I
happened to be passing by,my boyfriend's workplace,when a mutual
aquaintance approached me. Boy,let me tell you,I was clearly
unprepared,to digest the forthcoming information. He began telling me,all
kinds of stories,and providing me,with a certain amount of knowledge,that I
would have preferred,not to know. However,that very night,this person with
a whole lot of information,about my boyfriend;could not wait,to confront him
face to face. It was a total nightmare! I had just heard,confirmation,that the
so-called rumour's were true. All of a sudden,my world seemed to
be,collapsing,right before my eyes! The problem,was that,I was very much
in love,with a married man! Everything and anything,went through my
head. I started to think of possible options,and solutions,that would allow
for us,to stay together. None of which,were to be,because,I had been going
with,someone who was a HINDU,and trapped in a arranged marriage!
(Elizabeth Calligan 1:55am January 23, 2014)
I always say you can't criticize anything until you have seen it, read it, etc. And I also say you can't complain about politicians if you don't vote. There are always going to be negative people. You just have to ignore them.
(Pam Howell 8:29am January 23, 2014)
i enjoy reading, as my book club does too, a story that can be discussed...something informative..this sounds like it would fit perfectly.
(Mal Kaplan 8:35am January 23, 2014)
Thank you for this wonderful opportunity to learn about your
writing and this unforgettable and captivating novel which
is fascinating for the subject and the storyline. I am
Jewish and this novel is meaningful, and would be a treasure
to read and cherish. Your books are unique and real. Thanks
for this posting. Best wishes and much happiness.
(Sharon Berger 10:39am January 23, 2014)
I must confess that I'm not familiar with your book, nor your screenplay, but I would love to read your book so much!! I know that it's one that I could pass around to a few women I know from the library where I live, and perhaps they can even use it at their book club, if they haven't done so already!! It sounds like an engrossing read, and I know that I'd really be able to get rapt up in the story, due to people in my life I can relate to. This is the perfect read to finish off my Winters' reading list off with, and will be put on my TBR list!!
(Peggy Roberson 10:52am January 23, 2014)
I love the title "Scent of Butterflies" and woul love to read your book. I designed a butterfly labyrinth that people are using as a path of prayer and meditation (at least when there isn't snow covering it).
(Lori Yost 2:30pm January 23, 2014)
This is a book that I would enjoy very much. The subject line is intriguing and the title and cover art make the book very tempting. I hope I win and I thank you for the giveaway.
(Vennie Martinisi 2:31pm January 23, 2014)
Wow! This sounds like a powerhouse book, one I would enjoy reading. Thanks for the giveaway.
(Anna Speed 2:32pm January 23, 2014)
This is Dora Levy Mossanen, and I'd really like to reply to all my wonderful
readers one by one but, alas, the site doesn't seem to allow that. So I'd like to
thank you all collectively for your interest in my latest novel, Scent of
Butterflies, and ask you to visit my website: www.doralevymossanen.com so
we can chat about my glorious protagonist, Soraya, about love and betrayal
and revenge and so much so. Would love to hear from you after you read
Scent of Butterflies.
(Dora Levy Mossanen 3:39pm January 23, 2014)
Would love a chance to read your book, please include me in your contests. Thanks, Sally H.
(Sally Lincoln 4:16pm January 23, 2014)
Sounds like a very thought provoking book!
(Denise Austin 5:07pm January 23, 2014)
Wow, Congrats on your new book: SCENT OF BUTTERFLIES. I like
the pretty book cover too! Your new book sounds fascinating
and I would love to win and read it in the New Year 2014.
Thank You very much. Cecilia CECE
(Cecilia Dunbar Hernandez 8:21pm January 23, 2014)
I am loving the cover art for this new book!
(Callie Stuck 9:45pm January 23, 2014)
this sounds like a very good read; going on my list!
(Barbara Studer 11:01pm January 23, 2014)
This book is going on my TBR list---a very timely topic and location.
(Sue Farrell 10:44am January 24, 2014)
I would love to win this book. I love the way you chose the beginning. The
location, the topic, it all leads in to the making of a wonderful book. Kudos!
(Lisa Glidewell 1:00pm January 24, 2014)
A story for me to read
(Aaron Polish 2:42pm January 24, 2014)
Story sounds wonderful. Love reading these books.
(Kai Wong 9:51pm January 24, 2014)
What a fantastic story this promises to be.
(Mary Preston 5:47am January 25, 2014)
Registered users may leave comments.
Log in or register now!