"When Soraya is betrayed she picks up the pieces and starts again in a new country"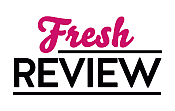 Reviewed by Sharon Salituro
Posted July 20, 2014

Soraya leaves her home in Iran, to come to America. Why you might ask. The answer is her husband has betrayed her and she now wants her revenge. Bad enough that he cheated on her, but it was with her best friend.
I had a very hard time reading SCENT OF BUTTERFLIES. Not because of the content but because it was in my view, very hard to understand. There must be something about the scent of a butterfly that I just don't get.
Dora Levy Mossanen's SCENT OF BUTTERFLIES was way too confusing for me. I did read some of the other reviews for this book on her website and it must just be me because all the reviews were great. I am sure that there is suppose to be some great deep meaning, but I didn't see it.
I took me a very long time to get though SCENT OF BUTTERFLIES, and I would have quit reading it, if I didn't have to review it.
I am sure that people who enjoy stories that are more literary fiction than romance will enjoy SCENT OF BUTTERFLIES, but it was not the book for me.
SUMMARY
A novel singed by the flavors of Tehran, imbued with the Iranian roots of Persepolis and the culture clash of Rooftops of Tehran, this is a striking, nuanced story of a woman caught between two worlds, from the bestselling author of Harem, Courtesan, and The Last Romanov.
A Love So Deep Can Forever Scar the Soul
Such audacity she has, Soraya, a woman who dares to break free of the diamond-studded leash of her culture. A woman who refuses to accept the devastating betrayal her husband has perpetrated. A woman who refuses to forgive her best friend.
Soraya turns her back on Iran, fleeing to America to plot her intricate revenge. The Shah has fallen, her country is in turmoil, her marriage has crumbled, and she is unraveling. The cruel and intimate blow her husband has dealt her awakens an obsessive streak that explodes in the heated world of Los Angeles.
Yet the secret Soraya discovers proves far more devastating than anything she had imagined, unleashing a whirlwind of unexpected events that will leave the reader breathless.
---
What do you think about this review?
Comments
No comments posted.

Registered users may leave comments.
Log in or register now!