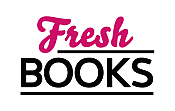 Close out December with great reads
Reviews
1 - 20 of 461 ( prev | next )

Nine
by Rachelle Dekker
"On the run to find the truth. . ."
Posted October 29, 2020



Two people with two different backgrounds. . . Lucy, or number 9, has escaped from the lab that made her. Zoe is trying to escape her past life. Lucy, along with 8 others, was created in a lab, but Lucy is the only one who survived. Her Read more...




The Nothing Man
by Catherine Ryan Howard
"Will she find The Nothing Man before it's too late?"
Posted October 7, 2020



When Eve was twelve, her whole family was murdered by the man that was called "the nothing man." This was not the first murder he had committed, but for years Read more...




Safe House
by Jo Jakeman
"Will she be able to escape her past?"
Posted September 10, 2020



She was born Steffi Finn, but after spending ten months in prison, Steffi now goes by Charlie Miller. The story is that Steffi fell for a man named Lee, who was nothing that she thought he wasRead more...




Cut to the Bone
by Ellison Cooper
"Sometimes the second time around is deadly."
Posted September 8, 2020



Sayer is trying to start her life again. Now Sayer is involved in an investigation on the body of a young girlRead more...




Death in the Family
by Tessa Wegert
"This family will do anything for money..."
Posted August 27, 2020



NYPD detective Shana Merchant and her partner Tim Wellington are called out to Tern Island with a report of a missing person

. The only way to get to this island is by boat and making things harder is the Read more...




Robert B. Parker's Grudge Match
by Mike Lupica
"What really led to this disappearance?"
Posted July 30, 2020



Sunny Randall, at one time, was a policewoman, but now she is a private investigator. She has dealt with local gangster Tony Marcus before when Read more...




The Heart of a Hero
by Susan May Warren
"Love always wins even with complications of a hurricane"
Posted July 30, 2020



Jake Silver is a former seal. Now he is trying to recoup at his family home. Jake Read more...




Twist of Faith
by Ellen J. Green
"Who is she really is the question?"
Posted July 30, 2020



Ava always knew that there was something about her childhood that just wasn't right. Her mother Claire was not one for affection. Whenever Ava asked Claire about it, Claire never had a clear answer for her. The only thing that Claire told her is that she was left Read more...




All the Castles Burned
by Michael Nye
"Two boys, two different lives, a coming of age story"
Posted July 30, 2020



Owen comes from a working-class family, Carson from a very wealthy family. Both boys attend Rockcastle Academy. Owen received a scholarship, Carson because they are rich. Who would have thought that these two would become best friends? Their love of basketball is what brought them together.

Read more...




Imperfect Justice
by Cara Putman
"Who really is the murderer?"
Posted July 27, 2020



Emilie was a lawyer who worked to help women in trouble. Most of the women were abused by their husband or boyfriend. Emilie's job was to get the legal paperwork to get these women out of their situations. One of her clients, Kaylene, wanted nothing more than to Read more...




Incendiary
by Michael Cannell
"A Mad Man versus Com Ed, the telling of the start of police investigations"
Posted July 20, 2020



There are many people in this true story. I am going to concentrate on the ones that I feel are the main characters. George Metesky also is known as FP is the first known serial bomber. This started in the 1950s and continues until early 1990. George never stood Read more...




Attack of the Not-So-Virtual Monsters
by Kim Harrington
"When the monsters in the phone reach Real Life!"
Posted July 19, 2020



Bex and Charlie are at it again. They have been playing the new game Monsters Unleased. This is a very popular game, you go around town and look for the monsters and zap them into your phone. Bex has ten so far in her phone and just needs a Read more...




Every Breath You Take
by Mary Higgins Clark, Alafair Burke
"What happens when a TV host does her own investigating?"
Posted July 19, 2020



Laurie Morgan has her own TV show called Under Suspicion. Laurie and her group, Ryan, Grace and Jerry, take on cases to try and prove someone is innocent. The show gets very high ratings whenever they take on a new case. This time the case involves a wealthy woman Read more...




Finding Grace
by K.L. Slater
"This mother has a little secret..but so does her husband!"
Posted June 25, 2020



Lucie and Blake have been married for over ten years. They both feel that they have a great marriage, two kids, Grace and Oscar, but both are hiding little secrets that could change Read more...




The Flying Cutterbucks
by Kathleen M. Rodgers
"A close-knit family seeking closure in today's world"
Posted June 25, 2020



The Cutterbucks were a military family. Their father was a pilot whoseRead more...




Cross Her Heart
by Melinda Leigh
"A hard life. . ."
Posted June 14, 2020



When Bree was young, she witnessed her father killing her mother, and then he shot himself. Bree was there to protect Read more...




Wife After Wife
by Olivia Hayfield
"Nothing but bad luck. . ."
Posted June 14, 2020



Harry Rose should have been one of the happiest men alive. After all, he was the heir to the Rose Corporation. Read more...




First Cut
by Judy Melinek
"Can the autopsy prove whether or not this is a murder?"
Posted May 21, 2020



Dr. Jessica Teska needed a start over in her life, including not seeing her old boyfriend Barry. Jessica packs up her belongings and moves to San Francisco as the next medical examiner. As she starts her new job, one of the first cases she takes is to do an Read more...




A Reasonable Doubt
by Phillip Margolin
"Is it part of his act, or did a magician actually disappear?"
Posted May 14, 2020



Robin Lockwood had her dream job as a partner in a law firm. One day, everything changes when she greets a new client, Robert Chesterfield, who is a magician. Robert wants to Read more...




Purgatory Bay
by Bryan Gruley
"Revenge can be sweet. . ."
Posted May 14, 2020



Jubilee goes out one night with a group of friends but is arrested, and while she is at the police station, her whole life changes. Her entire family is murdered, except her brother Joshua, who was badly burned. After years of Joshua being in the burn unit, Jubilee takes Read more...



Sharon Salituro
Features & Posts
14 comments posted.

Re: Saving Jake (7:34am October 6, 2016):

love your books, would love to start reading this new
series

Re: Into the Whirlwind (6:48am June 9, 2016):

I have read several of your books. Would love to read this
one

Re: Yesterday's Echo (8:04am July 2, 2013):

Read your book and I have to say for a new author this book
was great. Can't wait for the next one to come out

Re: Just One Kiss (8:02am July 2, 2013):

I would pay off a bill, or maybe just buy myself something.
Love all of your books. Always happy to see when a new one is
coming out

Re: If The Shoe Fits (8:00am July 2, 2013):

Just finished this book. What a delight. It was inspiration,
funny and yes a fairytale. What girl doesn't look for her
prince charming.

Re: Against The Odds (11:16am April 11, 2013):

Loved your book Against the Odd's, will be reading your next
one very soon. I am sure that it is as great as Against the
Odd's

Re: The Blue-Ribbon Jalape?o Society Jubilee (8:34am April 7, 2013):

This sounds like the kinda book that I would love to read. I
will have to check it out in the book stores. I always like to
read books that continue the story in a series.

Re: The Forsaken (8:32am April 7, 2013):

I also do believe in angels. After losing both of my two
sisters. I know they are watching over me.

Re: The Best Man (4:38pm March 17, 2013):

I read this book and loved it. I like when an author
continues a book and brings back characters from the
previous book. Once I got this book, I put down the other
book that I was reading and started this one right away. I
finished it in two days and than was disappointed that I
read it so fast. I can't wait for the next one to come out.

Re: Trouble In The Tarot (4:34pm March 17, 2013):

I like to read mystery's, but it is always great when there is
a little humor and some romance in them. As long as it
doesn't take away from the original story line.

Re: Secret Santa Baby (8:45am February 28, 2013):

This is my kind of book - romance. Can't wait for the next one
to come out

Re: Falling for her Fiance (10:28am February 21, 2013):

I would love to find the perfect guy. So far all I have found
are losers. Maybe its's me lol

Re: Under the Mistletoe (9:06am February 16, 2013):

I love your books. I have always liked books that continue in
another one and keep you updated on the other characters.

Re: Fall Into You (9:02am February 16, 2013):

always love a good romance book. It takes my mind off of what
is going on in my life.