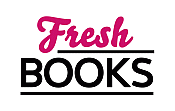 Sweet Reads in February
Reviews
1 - 20 of 480 ( prev | next )
Nine Lives
by Peter Swanson
"What do they have in common?"
Posted January 12, 2023


A list of nine people, who all have different occupations and live in different cities. What could they all have in common?
All of the nine people received a letter in the mail, with no return address Read more...



Housewife Chronicles
by Jennifer Snow
"Two women, one man, one murder!"
Posted September 22, 2021


Two women that just happened to fall in love with the same man. Gina and Beth both loved Howard; Beth is his wife, Gina is his mistress. The sad part is that they live next door to each other. Beth thought that Gina was a Read more...



The Power Couple
by Alex Berenson
"Family secrets always come to light..."
Posted April 15, 2021


Rebecca and Brian always felt they had a perfect life. Rebecca worked for the FBI and was Brian a coder with National Security. As they both moved up the chain line at their jobs, their marriage was on its way down. Rebecca was working more and more and Brian Read more...



By Way of Sorrow
by Robyn Gigl
"Everyone has a right to the life they want..."
Posted March 18, 2021


Erin McCabe was born male, but throughout her whole life, she always felt that she should have been female. After a failed marriage, Ian finally decided it was time to have surgery and live her life the way she always wantedRead more...



All That Glitters
by Danielle Steel
"Sometimes, love is right in front of you..."
Posted January 21, 2021


Nicole is a very lucky girl. Born into a well to do family, they all call her Coco. Coco has just graduated from college and plans to spend the summer as an intern. now was going to spend the summer interning. But first, she is going to relax Read more...



Relentless
by Shawn Wilson
"Never give up is the motto of this new series"
Posted January 14, 2021


Brian Kavanagh a detective in homicide is assigned a case of a floater in the river, along with his partner Ron. These are the cases that Brain really hates. The victim is a young woman, but as of right now no id on her. After Brian heads to Read more...



The Third to Die
by Allison Brennan
"Can you count to three - a serial killer has a timetable to keep!"
Posted January 4, 2021


Kara Quinn worked for the LAPD, now she is on leave for something she had done. Back in her hometown of Liberty Lake, she comes upon the body of a nurseRead more...



Thin Ice
by Paige Shelton
"Who is the hunter - and victim? It's a cold tale to be sure."
Posted January 3, 2021


Elizabeth Fairchild is a thriller author. But after she is kidnapped and held for three days she manages to escape. Now months later, Elizabeth is now Beth Rivers. Beth moves to a small town in Alaska called Benedict. The only one Read more...



Smoke Screen
by Terri Blackstock
"Was their father innocent or not, his wife never gave up hope"
Posted January 3, 2021


Nate's job is putting out fires, not just as a fireman, but he puts out wildfires. One day on the job, he is in the middle of helping his crew put out a huge fire, he notices a small house in the middle of the fire. Nate Read more...



Beside Herself
by Elizabeth LaBan
"Is an affair really the answer to get revenge in a marriage?"
Posted January 3, 2021


Hannah always felt that her marriage to Joel was pretty good. They had two children, a lovely home. Until the day that Hannah finds out that he had cheated on her. Joel claims it meant nothing, and only happened one time.
Now Hannah must make a huge Read more...



Superman of Smallville
by Franco Aureliani
"It's Superman of Smallville as a child"
Posted January 3, 2021


Superman aka Clark Kent is being raised by his parents to be just like any other kid. But Clark knows he has superpowers and tries to use them whenever he can.
In the town of Smallville strange things have been happening lately. Clark is using his powers Read more...



Dear Justice League
by Michael Northrop
"Superheroes answer your questions"
Posted January 3, 2021


This is a great book about the Justice League. The whole book is about how kids are emailing them about all the different questions that they have. Each member of the justice league does their best to answer the questions.
Each chapter starts with the questions asked Read more...



The Secret Spiral of Swamp Kid
by Kirk Scroggs
"never judge by looks"
Posted January 3, 2021


Russell is in middle school, his only friends are Charlotte and Preston. Russell is not your normal middle school kid; you see he has plants growing out of his body. Russell's parents found him near a swamp when he was just a baby. They tried to find Read more...



The Last Lie
by Alex Lake
"A woman is always the last to know, or is she?"
Posted January 3, 2021


After many years Claire finally found the love of her life. Claire met Alfie one night at a bar. Alfie laid on the charm and Claire fell for it, hook line and sinker. After several months they got married. Now all Claire wanted was to have a baby. Month Read more...



Grist Mill Road
by Christopher J. Yates
"Three friends intertwined from youth through life ... and more?"
Posted January 3, 2021


Three young friends, Patch, Hannah, and Matthew, all grew up one day when they least expected. Matthew really liked Hannah, but one day she said something to him, that he just couldn't get over. So Matthew decides to teach her a lesson. Matthew ties Hannah to a tree Read more...



Freefall
by Jessica Barry
"Mothers never give up"
Posted January 3, 2021


Allison thought she had found the man of her dreams. Ben has everything a woman would want, good looks, kind, and very rich. But Ben has a secret. As Allison takes off on a flight, something goes horribly wrong and the plane crashes. Alison survived the crash and knows Read more...



The Liar's Room
by Simon Lelic
"A suspense you never see coming"
Posted January 3, 2021


Susanna had a previous life; she was married to Neil and had two children, Jake and Emily. That was fourteen years ago. Now Susanna is a therapist and has her daughter Emily with her. So you might ask yourself, why the change in her life? Fourteen years ago, her Read more...



One More Lie
by Amy Lloyd
"A psychological suspense that will tug at your heart"
Posted January 3, 2021


When Charlotte was a young girl her life was turned upside down by a little lie that she told. Charlotte lost her mother when she was only eight years old. She went to live with her Aunt Fay and Uncle Paul. Charlotte didn't have a lot of friends Read more...



I'll Never Tell
by Catherine McKenzie
"Secrets and families cannot always be hidden"
Posted January 3, 2021


A story about the MacAllister family; five children who grew up at the family summer camp. Things changed for the whole family when Amanda, one of the counselors, is found dead. Ryan who is the only boy in the family was one of the last to see Amanda. His Read more...



Nine
by Rachelle Dekker
"On the run to find the truth. . ."
Posted October 29, 2020


Two people with two different backgrounds. . . Lucy, or number 9, has escaped from the lab that made her. Zoe is trying to escape her past life. Lucy, along with 8 others, was created in a lab, but Lucy is the only one who survived. Her Read more...



Sharon Salituro
Features & Posts
14 comments posted.

Re: Saving Jake (7:34am October 6, 2016):

love your books, would love to start reading this new
series

Re: Into the Whirlwind (6:48am June 9, 2016):

I have read several of your books. Would love to read this
one

Re: Yesterday's Echo (8:04am July 2, 2013):

Read your book and I have to say for a new author this book
was great. Can't wait for the next one to come out

Re: Just One Kiss (8:02am July 2, 2013):

I would pay off a bill, or maybe just buy myself something.
Love all of your books. Always happy to see when a new one is
coming out

Re: If The Shoe Fits (8:00am July 2, 2013):

Just finished this book. What a delight. It was inspiration,
funny and yes a fairytale. What girl doesn't look for her
prince charming.

Re: Against The Odds (11:16am April 11, 2013):

Loved your book Against the Odd's, will be reading your next
one very soon. I am sure that it is as great as Against the
Odd's

Re: The Blue-Ribbon Jalape?o Society Jubilee (8:34am April 7, 2013):

This sounds like the kinda book that I would love to read. I
will have to check it out in the book stores. I always like to
read books that continue the story in a series.

Re: The Forsaken (8:32am April 7, 2013):

I also do believe in angels. After losing both of my two
sisters. I know they are watching over me.

Re: The Best Man (4:38pm March 17, 2013):

I read this book and loved it. I like when an author
continues a book and brings back characters from the
previous book. Once I got this book, I put down the other
book that I was reading and started this one right away. I
finished it in two days and than was disappointed that I
read it so fast. I can't wait for the next one to come out.

Re: Trouble In The Tarot (4:34pm March 17, 2013):

I like to read mystery's, but it is always great when there is
a little humor and some romance in them. As long as it
doesn't take away from the original story line.

Re: Secret Santa Baby (8:45am February 28, 2013):

This is my kind of book - romance. Can't wait for the next one
to come out

Re: Falling for her Fiance (10:28am February 21, 2013):

I would love to find the perfect guy. So far all I have found
are losers. Maybe its's me lol

Re: Under the Mistletoe (9:06am February 16, 2013):

I love your books. I have always liked books that continue in
another one and keep you updated on the other characters.

Re: Fall Into You (9:02am February 16, 2013):

always love a good romance book. It takes my mind off of what
is going on in my life.