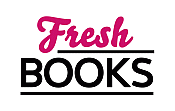 Hot, sizzling reads for July
Reviews
1 - 20 of 448 ( prev | next )
Finding Grace
by K.L. Slater
"This mother has a little secret..but so does her husband!"
Posted June 25, 2020


Lucie and Blake have been married for over ten years. They both feel that they have a great marriage, two kids, Grace and Oscar, but both are hiding little secrets that could change Read more...



The Flying Cutterbucks
by Kathleen M. Rodgers
"A close-knit family seeking closure in today's world"
Posted June 25, 2020


The Cutterbucks were a military family. Their father was a pilot whoseRead more...



Cross Her Heart
by Melinda Leigh
"A hard life. . ."
Posted June 14, 2020


When Bree was young, she witnessed her father killing her mother, and then he shot himself. Bree was there to protect Read more...



Wife After Wife
by Olivia Hayfield
"Nothing but bad luck. . ."
Posted June 14, 2020


Harry Rose should have been one of the happiest men alive. After all, he was the heir to the Rose Corporation. Read more...



First Cut
by Judy Melinek
"Can the autopsy prove whether or not this is a murder?"
Posted May 21, 2020


Dr. Jessica Teska needed a start over in her life, including not seeing her old boyfriend Barry. Jessica packs up her belongings and moves to San Francisco as the next medical examiner. As she starts her new job, one of the first cases she takes is to do an Read more...



A Reasonable Doubt
by Phillip Margolin
"Is it part of his act, or did a magician actually disappear?"
Posted May 14, 2020


Robin Lockwood had her dream job as a partner in a law firm. One day, everything changes when she greets a new client, Robert Chesterfield, who is a magician. Robert wants to Read more...



Purgatory Bay
by Bryan Gruley
"Revenge can be sweet. . ."
Posted May 14, 2020


Jubilee goes out one night with a group of friends but is arrested, and while she is at the police station, her whole life changes. Her entire family is murdered, except her brother Joshua, who was badly burned. After years of Joshua being in the burn unit, Jubilee takes Read more...



The Heartless
by David Putnam
"How far will you go to save your child?"
Posted May 7, 2020


Bruno Johnson left his job as a county deputy so that he can spend more time with his daughter Olivia. Now Bruno is a court officer. He gets a phone call from his daughter that she is in trouble. Bruno thinks nothing of leaving his Read more...



Hid from Our Eyes
by Julia Spencer-Fleming
"What is the connection between these murders?"
Posted April 30, 2020


What do the years 1952, 1972, and the present day have in common? There were three murders in the town of Millers Kill. Three youngRead more...



One Perfect Summer
by Brenda Novak
"The special bond of sisterhood..."
Posted April 23, 2020


Who would have thought taking a DNA test would result in finding you have two half-sisters? That is what happened to Serenity, Reagon, and Lorelei. Three very different women, all united by a DNA test. Now the three are going to meet up at Read more...



Ten Days Gone
by Beverly Long
"Will they figure it out before it's too late?"
Posted April 2, 2020


In a town named Baywood, Wisconsin, the next ten days are going to be tough for Detectives A.L. Mckittridge and Rena Morgan. For the last month, every ten days a woman has been murdered. They have the next ten days to figure out who the next victim may Read more...



The Prized Girl
by Amy K. Green
"Two different sisters... one devastating murder..."
Posted March 19, 2020


Virginia and Jenny are half-sisters with the same dad, but different mothers. These two sisters are not close, but when Jenny is murdered, Virginia is not going to give up on finding her killer. Jenny was a pageant girl; her mother Linda would put in into any pageant Read more...



If She Were Dead
by J.P. Smith
"Combines mystery and romance into one great book..."
Posted March 19, 2020


Amelie is a best-selling novelist. Amelie was married to Richard and they have a daughter Nina. They are now divorced; Richard has remarried and Nina has left for college. Amelie has been lonely until one day she meets Ben. Ben's is married to Janet and they Read more...



My Lovely Wife
by Samantha Downing
"Wow, filled with twists and turns, a perfect family or not?"
Posted March 15, 2020


This is the story of a family from the outside looks like a normal family. A father, mother Millicent, two kids, Rory and Jenna. From the inside, the parents are not at all what you would think of as normal. They have a very strange habit. They pick out Read more...



The Misfortunes of Family
by Meg Little Reilly
"This perfect family isn't everything it seems. . ."
Posted March 5, 2020


The Bright family is your typical American family. John is a retired senator and is married to Patty. They have four grown children: JJ is married to Mary Beth and they have twin sons named Lucas and Cameron, Spencer is married to Ian, Charlie is a free spirit and Read more...



Real Pigeons Fight Crime (Book 1)
by Andrew McDonald
"Pigeons on the loose. . ."
Posted March 5, 2020


Who would have thought Pigeons would fight crime, but they do. Rock Pigeon lives on a farm and he loves bread crumbs. When along comes Grandpouter Pigeon looking for a pigeon to dress up and fight crime. Rock is all in and away they go. The first place they Read more...



Blues in the Dark
by Raymond Benson
"A whodunit that can still happen today..."
Posted January 30, 2020


Karissa was raised by her adopted parents. They are both white and Karissa is half-black, half-white. This has never bothered her, and now her dreams have come true; she is a movie producer along with her partner, Marcello.
Karissa needs a place to live and Read more...



An Equal Justice
by Chad Zunker
"Fight for what's right..."
Posted January 23, 2020


David is entering a new phase in his life. He finally has his law degree and landed a job with a prestigious job in Austin. David's biggest challenger is William Tidmore. Both are trying to bill the highest salary for a new employee. This company doesn&rsquo Read more...



Lost Tomorrows
by Matt Coyle
"Never too late to start again..."
Posted December 5, 2019


Former cop Rick Cahill still isn't over the death of his wife Colleen. He receives a phone call from Leah, the sister of his former training officer and partner, Krista, because Krista was killed in a hit and run. Rick is debating whether he should go to the Read more...



Lies in White Dresses
by Sofia Grant
"dreams don't always come true"
Posted November 21, 2019


Most girls dream of planning their wedding day; most importantly, the dress they will wear and of course, the veil. But for three women, Francie, Vi, and June, their happily-ever-after doesn't come through.
Francie and Vi have been friends forever; they are both on Read more...



Sharon Salituro
Features & Posts
14 comments posted.

Re: Saving Jake (7:34am October 6, 2016):

love your books, would love to start reading this new
series

Re: Into the Whirlwind (6:48am June 9, 2016):

I have read several of your books. Would love to read this
one

Re: Yesterday's Echo (8:04am July 2, 2013):

Read your book and I have to say for a new author this book
was great. Can't wait for the next one to come out

Re: Just One Kiss (8:02am July 2, 2013):

I would pay off a bill, or maybe just buy myself something.
Love all of your books. Always happy to see when a new one is
coming out

Re: If The Shoe Fits (8:00am July 2, 2013):

Just finished this book. What a delight. It was inspiration,
funny and yes a fairytale. What girl doesn't look for her
prince charming.

Re: Against The Odds (11:16am April 11, 2013):

Loved your book Against the Odd's, will be reading your next
one very soon. I am sure that it is as great as Against the
Odd's

Re: The Blue-Ribbon Jalape?o Society Jubilee (8:34am April 7, 2013):

This sounds like the kinda book that I would love to read. I
will have to check it out in the book stores. I always like to
read books that continue the story in a series.

Re: The Forsaken (8:32am April 7, 2013):

I also do believe in angels. After losing both of my two
sisters. I know they are watching over me.

Re: The Best Man (4:38pm March 17, 2013):

I read this book and loved it. I like when an author
continues a book and brings back characters from the
previous book. Once I got this book, I put down the other
book that I was reading and started this one right away. I
finished it in two days and than was disappointed that I
read it so fast. I can't wait for the next one to come out.

Re: Trouble In The Tarot (4:34pm March 17, 2013):

I like to read mystery's, but it is always great when there is
a little humor and some romance in them. As long as it
doesn't take away from the original story line.

Re: Secret Santa Baby (8:45am February 28, 2013):

This is my kind of book - romance. Can't wait for the next one
to come out

Re: Falling for her Fiance (10:28am February 21, 2013):

I would love to find the perfect guy. So far all I have found
are losers. Maybe its's me lol

Re: Under the Mistletoe (9:06am February 16, 2013):

I love your books. I have always liked books that continue in
another one and keep you updated on the other characters.

Re: Fall Into You (9:02am February 16, 2013):

always love a good romance book. It takes my mind off of what
is going on in my life.