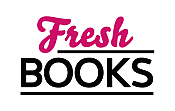 Best reads for September
Paige Shelton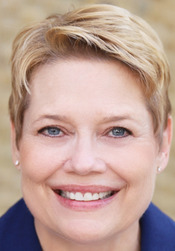 Blogging at Fresh Fiction
Explore the next in the Dangerous Type series!
February 28, 2017
Win a copy of BOOKMAN DEAD STYLE Fun and easy, just tell us below what Read More...
Paige Shelton | The Printing Press and Where Books Come From
January 21, 2016
In the first book of my new Dangerous Type mystery series you'll meet Clare Read More...
Paige Shelton | Trains
August 12, 2015
I love the sound of a distant train. Up close and personal they're not as ethereal and mysterious as they are with their far Read More...
Paige Shelton | Wait...I Thought Her Name was Hope?
June 9, 2015
Have you ever read a book that contained a main character whose name changed part way through? Well, if you haven't and you're Read More...
Paige Shelton was born in Nevada, Missouri, but wasn't there long.
After a childhood full of many moves, and high school and college in Des Moines, Iowa, she landed in Salt Lake City, Utah. There she met and married her husband, had a son, and worked at a variety of advertising-like jobs. She can't remember a time when she didn't want to be a writer and loves every moment she spends with her characters and their mysterious ways.
Log In to see more information about Paige Shelton
Log in or register now!
Series
Farmers' Market Mystery | Country Cooking School | Dangerous Type | Scottish Bookshop
Books:
The Burning Pages, April 2022
Scottish Bookshop #7
Hardcover / e-Book
Dark Night, December 2021
Hardcover
Cold Wind, November 2021
Mass Market Paperback
Deadly Editions, April 2021
A Scottish Bookshop Mystery
Hardcover / e-Book
The Stolen Letter, March 2021
A Scottish Bookshop Mystery #5
Mass Market Paperback / e-Book
Cold Wind, December 2020
Alaska Wild #2
Hardcover / e-Book
Thin Ice, November 2020
Paperback / e-Book (reprint)
The Stolen Letter, April 2020
Scottish Bookshop #5
Hardcover / e-Book
The Loch Ness Papers, March 2020
Scottish Bookshop #4
Mass Market Paperback / e-Book (reprint)
Thin Ice, December 2019
Hardcover / e-Book
The Loch Ness Papers, April 2019
Scottish Bookshop #4
Hardcover / e-Book
Lost Books and Old Bones, January 2019
Scottish Bookshop Mystery #3
Mass Market Paperback / e-Book
Lost Books and Old Bones, April 2018
Scottish Bookshop #3
Hardcover / e-Book
Comic Sans Murder, December 2017
A Dangerous Type Mystery #3
Mass Market Paperback / e-Book
Of Books and Bagpipes, April 2017
Scottish Bookshop #2
Hardcover / e-Book
The Cracked Spine, February 2017
Scottish Bookstore
Mass Market Paperback / e-Book (reprint)
Bookman Dead Style, February 2017
Dangerous Type
Mass Market Paperback / e-Book
The Cracked Spine, April 2016
Scottish Bookshop #1
Hardcover / e-Book
To Helvetica and Back, January 2016
Dangerous Type Mystery
Mass Market Paperback / e-Book
If Onions Could Spring Leeks, August 2015
Country Cooking School #5
Paperback / e-Book
Bushel Full Of Murder, June 2015
Farmers' Market Mystery #6
Paperback / e-Book
If Catfish Had Nine Lives, August 2014
Country Cooking School Mystery #4
Paperback / e-Book
Merry Market Murder, December 2013
Farmer's Market Mystery #5
Paperback / e-Book
If Bread Could Rise To The Occasion, August 2013
Country Cooking School #3
Paperback / e-Book
A Killer Maize, December 2012
Farmers' Market Mystery #4
Paperback
If Mashed Potatoes Could Dance, October 2012
County Country Cooking School #2
Paperback / e-Book
Red Hot Deady Peppers, September 2012
Farmers' Market Mystery Novella
e-Book
If Fried Chicken Could Fly, January 2012
A County Cooking School Mystery #1
Paperback / e-Book
Crops And Robbers, December 2011
Farmer's Market Mystery # 3
Paperback / e-Book
Fruit Of All Evil, March 2011
Farmer?s Market Mystery #2
Paperback
Farm Fresh Murder, April 2010
Farmers' Market Mystery #1
Paperback