"Two women, one man, one murder!"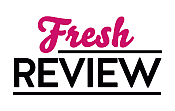 Reviewed by Sharon Salituro
Posted September 22, 2021

Two women that just happened to fall in love with the same man. Gina and Beth both loved Howard; Beth is his wife, Gina is his mistress. The sad part is that they live next door to each other. Beth thought that Gina was a friend, but finds out that she is so wrong.
Beth found out about the affair while they were on vacation in Mexico, and Gina just happened to also be there. Beth followed them into a store and after they left, she finds out what they had purchased; one item was Viagra. After they returned home, Beth confronts him and Howard moves next door with Gina. After several weeks, Howard dies of a heart attack, or was it?
Everyone, of course, has their own idea of what really happened. Both Beth and Gina don't feel the other murdered him. But the lab report comes back and shows he was poisoned. Now the two of them join forces with several of the women in the neighborhood to track down the real killer. Through this all, Beth comes across other things that Howard forgot to tell her, like he and his investment partner ended the business, each going their own way. Could his partner have poisoned him?
Jennifer Snow really writes a great book about the suburbs, and a fast read. I started this book one day and finished it the next. There is some romance in here, not too much, just enough. Two women, one man, how will this turn out for all of them? HOUSEWIFE CHRONICLES is a great read, enjoy it today.
SUMMARY
Her husband's affair coming to light two weeks before his death should have been the worst thing to happen to Beth Cartwright that year. But being a widowed, single mom in a community of upper-class housewives is proving to be far more difficult.
Living next door to her husband's mistress and her former yoga instructor-Gina Thompson, has Beth wanting to pack up her teenage kids and get the hell out of the neighborhood. But when she becomes a suspect in her husband's death, she needs to rely on her husband's mistress and the rest of her quirky neighborhood friends to keep her out of jail.
Housewife Chronicles is a dark comedy with a hint of mystery and a focus on unlikely female friendships.
---
What do you think about this review?
Comments
No comments posted.

Registered users may leave comments.
Log in or register now!