"Can you count to three - a serial killer has a timetable to keep!"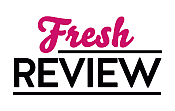 Reviewed by Sharon Salituro
Posted January 4, 2021

Kara Quinn worked for the LAPD, now she is on leave for something she had done. Back in her hometown of Liberty Lake, she comes upon the body of a nurse. Mathias Costa is an FBI special agent, he is now staffing the unit he is going to be in charge of, the Mobile Response Team. Mathias is told to go to Liberty Lake to investigate this murder as it could be connected to the triple killer case.
Mathias connects with his old friend Catherine who was the best profiler that the FBI ever had. Ever since her sister was murdered, she has separated from her husband and child, she vowed never to work with the FBI again. Now Mathias is begging her to help him with this case, as much as Catherine doesn't want to, she agrees.
When Mathias in is Liberty Lake meeting with Kara, she tells him what she found and gave him her views on what had happened to the victim. At first, Mathias doesn't agree with her, but the more they talk the more he believes her. They both know that this murder has to do with the other murders that the triple killer has committed. They have been going through the other cases and the one clue that seems to be in all the cases is that the victims all worked in some medical field. So now they must try and speak with as many people as they can before there is another victim. It seems the killer has a timetable, every three years another murder is committed.
So, we are now heading into winter, and with still having the virus around. This would be a great time to pick up this book and just sit with your hot chocolate or coffee and keep out the world. I am sure you will enjoy this book. Can't wait for the next one, as I am sure there will be more of Mathias and Kara. Would love to see how their story comes together.
SUMMARY
An edgy female police detective…An ambitious FBI special agent. Together they are at the heart of the ticking-clock investigation for a psychopathic serial killer. The bond they forge in this crucible sets the stage for high-stakes suspense.

Detective Kara Quinn, on leave from the LAPD, is on an early morning jog in her hometown of Liberty Lake when she comes upon the body of a young nurse. The manner of death shows a pattern of highly controlled rage. Meanwhile in DC, FBI special agent Mathias Costa is staffing his newly minted Mobile Response Team. Word reaches Matt that the Liberty Lake murder fits the profile of the compulsive Triple Killer. It will be the first case for the MRT. This time they have a chance to stop this zealous if elusive killer before he strikes again. But only if they can figure out who he is and where he is hiding before he disappears for another three years. The stakes are higher than ever before, because if they fail, one of their own will be next…
---
What do you think about this review?
Comments
No comments posted.

Registered users may leave comments.
Log in or register now!