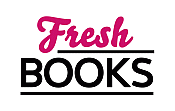 Hot Hot reads in August
Anna Sugden | Anna Sugden's Christmas Films Top 10

December 23, 2013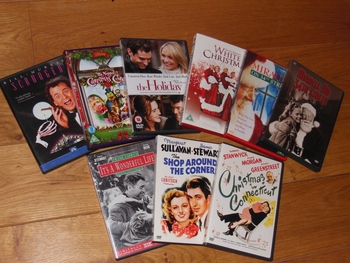 Those of you who follow me on Facebook and Twitter know that I post a weekly recommendation for Sunday afternoon film viewing. Often, they are classic movies, mostly they are romantic movies and all make you feel good. During December, I've been recommending some of my favourite Christmas films and I was asked to create a list of my Top 10 favourite Christmas Films.

So, if you want some Christmas viewing that will put a smile on your face - pull up a comfy chair, grab your favourite snacks (hot, buttered popcorn) and a yummy beverage and pop one of these movies on!

1. Christmas in Connecticut (the original version only!)

2. White Christmas

3. Miracle on 34th Street (either version, though the original is slightly better!)

4. Shop Around the Corner (Also fun is the remake - You've Got Mail!)

5. The Muppets Christmas Carol

6. Scrooged!

7. The Holiday

8. It's a Wonderful Life

9. The Polar Express

10. While You Were Sleeping


What are your top 5 favourite Christmas films?


A Perfect Distraction
A face–off—head vs. heart

For Jake Badoletti, this year is all about his career. He has a rare second chance to make the most of being a pro hockey player, so no parties, no scandals. Too bad he's met a woman who could sideline those plans. Maggie Goodman is not his usual type—right down to being a single mom. Still, the sizzling connection with this gorgeous brunette can't be ignored.

With a little juggling and a lot of focus, Jake manages to have the game and Maggie. Then his performance on the ice suffers and a scandal erupts. Now he can't afford the distraction of Maggie...even if she is perfect for him.


Comments
5 comments posted.
Re: Anna Sugden | Anna Sugden's Christmas Films Top 10

Holiday Inn--which begins and ends at Christmas--is another favorite of mine.
(G S Moch 9:19am December 23, 2013)
My list has many from your list. LOL

White Christmas
The Family Stone
The Holiday
While You Were Sleeping
It's a Wonderful Life
(Marcy Shuler 3:12pm December 23, 2013)
don't know that i have a list, altho White Christmas is right up there. But I enjoy all the new ones on Lifetime and Hallmark channels each year.
(Barbara Studer 2:26am December 24, 2013)
Miracle on 34th Street, It' a Wonderful Life, White Christmas, Christmas in Connecticut and almost any one of the lifetime Christmas movie.
(Carol Woodruff 6:29pm December 24, 2013)
You forgot the other classic... Charlie Brown Christmas and
How the Grinch Stole Christmas (the original) but yes I always
watch Miracle on 34th Street all 3, It's a Wonderful Life, and
White Christmas.
(Tina Ullrich 5:47pm December 29, 2013)
Registered users may leave comments.
Log in or register now!