Story Garden | Have You Met RITA?

June 19, 2012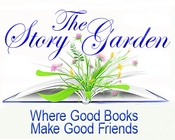 Many are the awards bestowed upon Romance Fiction these days, but none is more prized by Romance writers than the Romance Writers of America RITA award.  In July many of us will attend the annual RWA National Conference—this year in Anaheim—which will culminate with the gala award ceremony.  It truly is an honor to "make the finals," but gorgeous trophy goes to the book judged by panels of writers to be a sterling example of excellence.  Like the Oscars, the RITA is awarded to the artist by her peers.
And that means most of the Gardeners have served as RITA judges.  There are two stages in the contest.  First, books are entered—there's a fee—into categories.  Judges specify the categories they feel best qualified to judge, and they're sent a group of books randomly selected from those categories.  Each book is read by 5 judges, who rate it on a scale of 1-9.  The finalists in each category are judged by another panel of judges, who rank the finalists.  Clearly there's an element of subjectivity, and luck plays a part, but it's always safe to say that RITA winners are among the very best books published in any given year.
We'd like to know whether you're aware of the RITA Award, how you learned about it, and whether awards make any difference when you choose a book or a movie.  One randomly selected comment writer will win some great books, so jump in!
So what makes a RITA winner?  Here are some thoughts on that subject from experienced judges.

Kathleen Eagle has been a RITA finalist 12 times and a winner once, for THIS TIME FOREVER, which will be re-published later this year.  Her June release is YOU NEVER CAN TELL.
"I look forward to judging the contest because the experience never fails to teach me something about good story-telling.  I usually read about 30 or 40 pages in each book first, so the first thing I notice is how hard it is to tear myself away.  Throughout my reading, I'm aware of the books that are calling be back.  When I'm reading a book for fun, I don't want to put it down.  I make myself put it down when I'm judging so I can get a sense of its magnetism.  That's entertainment.  After I taste them all, I'll put the books in a box and pull them out blindly to finish each one.  Sometimes they'll surprise me, and that's something I'm always looking for.  Surprise.  It might be a plot twist or an unusually compelling character or relationship, or maybe a surprising turn of phrase.  Good writing impresses me.   These books have all been published, and that's a measure of success it itself, but the RITA is a recognition of excellence, and RITA winners are special books."

Teresa Hill, whose newest release is BED OF LIES:
"More than anything, I want a book that moves me. It makes me feel deeply for the characters, and they linger in my mind long after the book is over. I might cry over their heartaches, and I am so happy for them when they get the happy ending we all want.  There is a ton of different skills as a writer that go into creating a story like that, but in the end, we don't see the different elements of good story-telling. We just see a great story."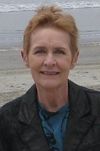 Lynn Kerstan and Alicia Rasley won the RITA for GWEN'S GHOST, which has just been re-published.  Lynn says, "As a RITA judge, I'm looking for a book that can truly be held up with pride as one of the very best books in its genre for that year. Great story, great writing. My personal reading preferences are irrelevant when I'm judging."
Eve Gaddy, whose lastest release is AMAZING GRACE:
"A RITA winner is a book that pulls me in, makes me forget why I'm reading it, and is so engrossing that I can't put it down. I want great characters, a plot that's interesting, a story that matters to me, whether it makes me laugh, tugs at my heartstrings or both. If the book is in a genre I don't usually read and it still makes me think it's a great book, then I know it's a winner. Occasionally, you get a book that's a purely magical reading experience. To me that's what makes a book a RITA winner."

Maggie Shayne, whose classic MIRANDA'S VIKING has just been re-published:
"I've been nominated for this award 15 times.  And I've won it exactly once.  The book that won had a very strong conflict that was the heart and soul of the story.  The couple was a pair of best enemies.  She spent her time trying to prove he was a fake ghost buster, and he spent his time trying not to let her.  Then she gets a ghost. So who's she gonna call?  It's short, sexy, (not erotica by a long shot) funny, emotional and hip, and the conflict is very strong.  I don't know if that's what made it a winner.  A lot of my books have had the same kind of powerful conflicts, and many have also had this best-enemy dynamic and humor and slickness to them, and didn't win.  (Now that I think about it, most of them DID final, so maybe there is something to it.)  Powerful emotional conflict at the heart of the story, best enemies, slick humor.  And of course, a ghost."
Now plant a comment and you could win all this terrific reading from The Story Garden:
Kathleen Eagle's THE LAST GOOD MAN, which is connected to YOU NEVER CAN TELL, her June release.
Teresa Hill's newest release, BED OF LIES.
Alicia Rasley and Lynn Kerstan's RITA winner, GWEN'S GHOST.
A trade copy of Eve Gaddy' AMAZING GRACE.
A hard or e-copy of NIGHT'S EDGE, which features Maggie Shayne's RITA winner, HER BEST ENEMY.
Comments
32 comments posted.
Re: Story Garden | Have You Met RITA?

I learned about RITA through the short biographies of writers in the books... Most writers mentioned if they have won it!

Yes, when I run out of books to read, I do rely on RITA nominations to help me pick out what books to read next. I have read some good books on the list!
(May Pau 10:52am June 19, 2012)
Its like the Oscars for me. The day you announced RITA
nominee's I was online waiting. Go Eloisa James.
(Alisha Woods 11:23am June 19, 2012)
i have known about the RITA awards for a while and what they mean to the authors who write the books. The books above all have fantastic covers and the storylines. Can't wait to read any of them and others.
Thanks for the chance,
Julie
(Julie Barett 11:33am June 19, 2012)
Nice column. I always pull for my favorites at RITA time!
(G S Moch 11:35am June 19, 2012)
I just love to read! It doesn't have to be a RITA winner. But I'm always excited for my favorite authors when they're nominated, final, or win!!
(Kelli Jo Calvert 12:31pm June 19, 2012)
I know a little about the RITA awards and I love to read a really good book. A RITA winner means it's even a better book to read..
(Tina Myers 1:12pm June 19, 2012)
I love to read and if a book is nominated for a RITA I know
it's good.
(Mary Hay 2:03pm June 19, 2012)
I have heard of the RITAs but I don't think I have ever bought a book because it won an award. It sounds like a great honor though for the authors.
(Maureen Emmons 4:43pm June 19, 2012)
I learned about RITA from Romantic Times and other writers' websites. I like knowing what is the system for rating books and how high on the criteria the book reaches.
(Alyson Widen 6:51pm June 19, 2012)
If I never started to read the Fresh Fiction blogs, I wouldn't have known about the Rita awards. Putting that fact aside, I know and understand what a great accomplishment it is, and my hat goes off to the Author for winning the award. When I read a book or choose a book, I'm not looking for any kudos on the cover. I'm looking for a story or characters that are going to draw me like a magnet at that particular time for the mood that I'm in. I've read several books, and to be honest, I couldn't even tell you if they were on the New York Times bestseller list. My Husband, on the other hand, looks for those types of things when he's searching for a book. I feel that there are too many sleeper books out there just waiting to be read that perhaps may have been in the running, but didn't make the cut. All Authors deserve my respect since I've always wanted to write a book, but never got the nerve up to do so. My hat goes off to all of them, and to those who grabbed my heart with every turn of the page, I thank you!!
(Peggy Roberson 10:36pm June 19, 2012)
I learned about RITA from Romantic Times, author and publisher websites. I don't believe I've ever purchased a book becaause it won an award. Recommendations from an auto-buy author will influence my decision to purchase.
(Mary C 12:53pm June 20, 2012)
Now this may make you laugh. I read a good deal of crime, from cozies to procedurals, and I first met the RITAs in a crime novel set in - I think it was Las Vegas. The murder occurred during a romance novelists' convention and the protagonist was learning so much about the scene - this was the highest selling genre in America, the studly young men on the covers were very well paid by comparison with the newest published authors, the gorgeous host of friendly fan readers who attended.
In general I do go for books which have won awards, be they the Edgars, Hugos or the RITAs, because that tells me that somebody discerning really enjoyed the book besides the author's sister-in-law agent. If I see Golden Dagger on a book the butler probably didn't do it, if I see Newbery Honor Award it is probably an excellent read for young adults (and for me).
Judges are not going to let themselves down, and the award itself down, by picking rubbish. That's my reasoning anyway.
(Clare O'Beara 5:57am June 20, 2012)
To me the RITA guarantees that it will be a book worth reading---including those that are nominated, too.
(Sue Farrell 1:14pm June 20, 2012)
RITA means I will get lost in the pages and have a great adventure
(Carla Carlson 2:31pm June 20, 2012)
Although I am not an author, I am a huge reader! I'm so excited for all of the
authors who get to go to the RWA Conference and am thrilled for those who
win a RITA! How awesome that must be! I would love to be a fly on the wall
and watch all of the goings-on but I'm afraid that someone would smack me!
:-)

I hope everyone has a great time. Your readers are so very proud of each and
every one of you!
(Connie Fischer 4:58pm June 20, 2012)
I love, love romantic stories and when an award is won, I know the story will be truly enjoyable.
(Mary Tharp 5:15pm June 20, 2012)
I am aware of the RITA and count me in the contest. What a great prize.
(Monica Vargo 5:59pm June 20, 2012)
Anyone who writes is awesome, whether you have won a RITA or not. If you can lose me in a book and make me feel as I am watching a movie you should win a RITA. All of ya'll writers are great, keep it up for those who can't write---READ!
(Shonda Abercrombie 10:32pm June 20, 2012)
Always know a RITA book will be good.
(Shirley Nienkark 1:44pm June 21, 2012)
I learned about the RITA awards being a reviewer and it's something that I have
wanted to attend for a long time now. I just wish they held it in Las Vegas. My
good luck wishes go to all of these brilliant authors who were nominated.
Thanks so much for the contest.
(Val Pearson 6:37pm June 21, 2012)
I learned about the RITA awards from author biographies and book blog websites. I don't choose to read based upon the award but know that if a book is a RITA nominee/winner that it will definitely be a good read.
(Judy Miller 2:32pm June 23, 2012)
I learned about the RITA awards from book blog websites and reviews of books. I don't choose the books I read solely upon awards, however, if I've read that it's a good book and is a RITA nominee/winner, it does influence me to get the book to read sooner (put it at the top of my TBR list). I select movies by previews and trailers I watch online.
(Linda Luinstra 5:11pm June 23, 2012)
I think it's fantastic that the RITA awards recognize the wonderful romance
writers out there and reward them for their excellent work with a lovely
statue. I've been hearing about the RITA's for years around the internet from
different authors I follow. I like that they're judged by their peers, who better
to know a good book when they read one. :D I don't usually base my reading
on whether someone has won an award or not, but it certainly catches my
attention and makes me want to check out the book.
(Barbara Elness 7:30pm June 23, 2012)
Oh, yes, I have long known of Rita. She was born here in my
hometown of Houston and named for one of my long-time favor-
ite authors, Rita Clay Estrada. I am a follower of the blog,
The Romance Bandits, which was founded by Golden Heart nomi-
nees. One of my favorite websites is the official site of
RWA and I get most of my Rita information from these sites.
Awards do not influence my reading habits. I select books
written by favorite authors, suggested by word of mouth, and
listed by reviewers.
(Patricia Cochran 9:55pm June 23, 2012)
I learned about awards when I first started reading about 60+ years ago. I'm always excited when one of my favorite writers announces that they have been nominated.
(Pat Freely 11:19am June 24, 2012)
I knew what RITA was, but it was nice to learn the judging process. I do watch to see if my favorite authors are nominated or win. It takes such talent to write a good book, I'm glad to see them honored this way. When looking for a book, I do not always look at the awards the author has won. Just like in the movies, everyone has different tastes, and what a critic may say was bad, I may love. So if a book looks interesting I will try it, and go from there.
(Jolene Pitkin 2:40pm June 24, 2012)
I learned about RITA from the blog "smart b*ches, trashy books"
(Megan Jirschele 6:12pm June 24, 2012)
I first heard about the RITA from Fresh Fiction. I love the website and have found some amazing books through reading it and Jen's Jewel's.
(Sandy Fielder 12:11pm June 25, 2012)
Great list of Books.
(Sheila True 10:22pm June 26, 2012)
I first heard about RITA from Fresh Fiction :) I love the
website and found some awesome books!!
(Ashley Applebee 2:13am June 27, 2012)
I heard about RITA a few years ago. Though I understand the prestige
for the authors I have never used it as a point of reference for book
buying. I have patted my on the back when an author I really like is given
one!
(Beth Kaake 8:15pm June 29, 2012)
love to read the book
(Denise Smith 5:03pm June 30, 2012)
Registered users may leave comments.
Log in or register now!