Rue Allyn | Nuggets . . .

February 18, 2012
AVAILABLE
A vow of vengence or a promise of love?

June 2011
On Sale: June 1, 2011
Featuring: Alec Carter; Maggie Winters
ISBN: 1603106545
EAN: 2940012821751
Kindle: B0058OMZPQ
e-Book
Add to Wish List

Also by Rue Allyn:
A True and Perfect Knight, November 2013
One Moment's Pleasure, March 2013
Off Limits, April 2012
The Widow's Revenge, June 2011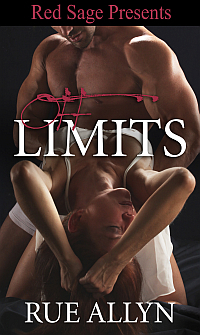 . . . those small solid bits of gold or other precious substances (silver, copper, diamonds?) or simply small compact units of just about any item (at least that's how thefreedictionary.com explains the term). However, nuggets aren't always small. For instance, Denver has Nuggets (the basketball variety) and Denver's Nuggets are far from tiny. Mickey D's has Nuggets (chicken) of the small variety.
We all know about gold nuggets and even nuggets of wisdom (otherwise known as adages—some original, most not). Did you also know that Tasmania includes a group of islets called 'The Nuggets?' (Might be an interesting place to set a story.) Even more obscure (although no less fraught with narrative possibilities) are the Nuggets belonging to the music industry. No, these Nuggets are not a band. They are several box set compilations detailing the 'Artyfacts' of Psychedelic music in the US.
I want to add to the list of nugget trivia the term 'narrative nuggets' (stories of 35,000 words or less). Yes we already have terms for these tales—novella, short story, snapshot fiction, etc. However, narrative nuggets are especially golden, bright shiny short fiction works. The type of memory making fiction that every author wants to write and every reader longs to read. I've now made two efforts to produce narrative nuggets in the erotic romance genre—The Widow's Revenge (currently available from Red Sage) and Off Limits (due out April 1, 2012 also from Red Sage). For links to excerpts of each novella, go to http://rueallyn.com.
Leave a comment, here at the Fresh Fiction blog, and you'll be entered into a drawing for a free download of The Widow's Revenge.
Comments
18 comments posted.
sounds like a thriller
(Debbi Shaw 10:56am February 18, 2012)
Whenever I hear the word nuggets, The Denver Nuggets come to mind first ...lol...
I like the title..sounds intriguing!
Thanks for sharing today.
(Dawn Staniszeski 11:21am February 18, 2012)
Sounds like an exciting book. I'd love to win it.
(Wilma Frana 11:34am February 18, 2012)
Thanks for the chance to win. I would love to read it. When I hear nuggets I think of this candy I had when I was littel that came in a little drawstring bag and I think it was gum. I had a bunch of those little bags and put things in them like change and barbie shoes.
(Patti Paonessa 11:54am February 18, 2012)
Thanks for the chance to win one of your books...
(Colleen Conklin 1:01pm February 18, 2012)
I agree that the word nuggets can be used to refer to many things. When I hear the word "nuggets" my first thought is of chicken nuggets. My second thought is of small nuggets of gold. Your book sounds really interesting.
(Chelsea Knestrick 1:06pm February 18, 2012)
Debbi, Dawn, Wilma, Patti, Colleen, and Celsea. Thank you all so very much for your comments. I hope you'll keep in touch via contact@RueAllyn.com and let me know how you like Off Limits when it comes out in April.
(Rue Allyn 1:26pm February 18, 2012)
Ahh, the reviews of The Widows Revenge sounds Hot,Hot & Fantastic! I also have to say Off Limits looks and sounds Wonderfully Hot,Hot & Hot also. Thanks for the Great stories!
(Margie Gagarin 3:07pm February 18, 2012)
Hi, Rue...stopping by to say hello. What a great cover to the new book. Love it!!Congrats on the upcoming Release!! XXOO
(Patricia Rasey 3:08pm February 18, 2012)
I would love to read it. Thank you for the offer to win it.
(Holly Sanders 3:18pm February 18, 2012)
When I think of Nuggets I think of chicken nuggets at McDonalds, which I don't eat.........lolol Although gold nuggest sounds much better, yes, they do!!
(Joanne Bozik 5:26pm February 18, 2012)
Nuggets of wisdom are the things we need to remember but seldom do.
(Renee Brown 6:22pm February 18, 2012)
Margie, Patricia, Holly, Joanne, Renee and LL, thank you for the kind words. I had fun with this post and a great time reading your comments.
(Rue Allyn 8:33pm February 18, 2012)
Oh wow, everyone has such fantastic "nuggests" of wisdom and memories!

And I have to add my "WOWS" and Thank You's for your great offer to win your own Narrative Nuggets - how cool - I have never had the opportunity to read your works before but would love to rectify that omission!
(Felicia Ciaudelli 9:09pm February 18, 2012)
I have read several snippets from The Widow's Revenge on other blogs. I like that she will go to any lengths to get what she wants. I think she is going to get more than she bargained for.
(Stacie Deramo 10:34pm February 18, 2012)
Felicia and Stacie,
Thank you for the nugget commentary. It's so much fun to read what others have to say.
(Rue Allyn 11:20pm February 18, 2012)
How about flash fiction to add to your list of nuggets? Quite
a cover-steamy! Looks like a good one! Wish you all the
success and hope I win a free download! Dina Rae, author
(Dina Rae 3:20pm February 20, 2012)
Excellent idea, Dina, but flash fiction is chancy. Some of it is stellar and some dreadful.
(Rue Allyn 8:47pm February 20, 2012)
Registered users may leave comments.
Log in or register now!