Anne Marsh | From Russia With Love

August 25, 2010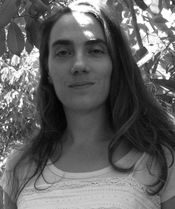 What's so sexy about Russia? Hint: it's not just the mail order brides. Russia, through Western eyes, has always seemed more than a bit mysterious and exotically other. Russia also has more than a hint of the barbarian-- from the Cossacks riding down their prey to the steely-eyed, sensual Moscow princes, Russian heroes are more alpha, more determined, more something. Russian heroes move through a fantastically wealthy world of expensive sables, vast country estates, long nights, and absolute, feudal power. Today, there are fewer Russian heroes—the ones I've met star in slightly older romance titles, where the heroes are deliciously alpha but slightly more questionable in their pursuit of sensual pleasure and happily-ever-after.
Susan Johnson is the queen of the Russian princes. The sensual exploits of Nikki Kuzan (SEIZED BY LOVE) and Sasha Kuzan (LOVE STORM) are unforgettable. In Johanna Lindsey's SECRET FIRE, Lindsay's prince ruthlessly drags Lady Katherine St. John off to have his wicked way with her. The illegitimate daughter of a Russian tsar, Rosemary Rogers' heroine is tracked by her hero through the glittering court of Petersburg in BOUND BY LOVE. Fern Michaels gives us medieval Russia, the Cossacks, and a rampaging hero in WHITE FIRE.
The hero of my new book, BOND WITH ME, may live in Moscow, but he's no fairytale prince. Brends Duranov is an alpha among alphas, a former heavenly prince and now a fallen angel who ruthlessly plots his way back into the Heavens. He rules Moscow's seedy underworld, promising (and delivering, of course) untold pleasure to any woman who dares to mate with him. One favor. One soul. That's the deal and Brends has a line of women eager to trade him their souls in exchange for that favor. He's sexy, dark and irredeemably bad to the bone—until he meets Mischka Baran and discovers that, this time, he wants more than a soul. He wants all of her—including her love— and he'll stop at nothing to win her. Russia is the perfect setting for Brends Duranov, who is at turns brutal, sensual and determined to win the heart and soul of his perfect match by lavishing her with sensual attentions—and, in the end, by sharing with her the man behind the alpha mask.
Comments
9 comments posted.
Re: Anne Marsh | From Russia With Love

This sounds like such an intriguing book, and Russia sounds like such a wonderful backdrop as well!! It's a country that is a bit mysterious to us, even now, which will make this book that much more fun to read. It will definately be on my list of books to read -- perhaps by early fall will be the perfect setting for this type of book. It seems proper for some reason. I can picture the snow falling around the Kremlin, and this book in hand.
(Peggy Roberson 10:31am August 25, 2010)
I've read a few books with Fallen Angels before and they have been an entertaining read.
(Diane Sadler 2:05pm August 25, 2010)
Love the idea of Russia. Will be reading this.
(Mary Preston 6:45pm August 25, 2010)
WOW book sound great, just the stuff I enjoy reading.
(Vickie Hightower 8:15pm August 25, 2010)
Russia reminds me of Barishnikov(ballet) and Dr. Zhivago (movie.) They all seem so foreign and intriguing.
(Alyson Widen 8:55pm August 25, 2010)
Sounds like a good read!
(Brenda Rupp 9:10pm August 25, 2010)
The cover raises all kinds of questions.
It is certainly intriguing. Russia has
always projected a "dark" image. It is
foreign, remote, cold and powerful.
The Alphas are usually depicted the
same way. I am very curious about
your book and will be looking for it.
depicted
(Patricia Barraclough 10:01pm August 25, 2010)
I love fallen angel stories and
the Russian setting would be
refreshing!
(Jacqueline Cook 10:46pm August 25, 2010)
I love your cover. Can you
tell us without ruining the
book (which is on my wishlist
since reading your BBB
interview)if their is a significance that Brends
tattoo seems to go right from
his arm to Mischka's(I'm
assume they are the ones on
the cover)?
(Lisa Richards 9:14pm August 28, 2010)
Registered users may leave comments.
Log in or register now!