1--What is the title of your latest release?
PLANES, TRAINS, AND ALL THE FEELS
2--What's the "elevator pitch" for your new book?
Two opposites from different worlds get stuck on a disastrous road trip and must lean on each other to survive.
3--How did you decide where your book was going to take place?
I knew I wanted to capture a change in weather to mimic the romantic arc, so I chose somewhere cold-ish (North Carolina) and sent them somewhere warm (Southern California). Luckily I didn't have to choose just one place; the beauty of a road trip book is all the different places we get to explore along the way!
4--Would you hang out with your heroine in real life?
Absolutely. Cassidy is fun, feisty, and prides herself on being a loyal friend. She is bestie material!
5--What are three words that describe your hero?
Careful, passionate, generous
6--What's something you learned while writing this book?
I learned a lot about how much we rely on our phone and modern conveniences while traveling, and how things might be different if we stripped away those things and fully focused on the people we are with "in real life" at any given moment. Spending five days with someone with no distractions (other than, you know, survival) allowed Luke and Cassidy time to get to know each other in a way that would normally take months with all the distractions of the world. I also learned a LOT about washing machines.
7--Do you edit as you draft or wait until you are totally done?
I only edit as I draft if a new plot point directly contradicts a fact I've established earlier in the story. Otherwise, I try to wait until I've gotten the story down before I start the magic work of editing. Editing is my favorite part!
8--What's your favorite foodie indulgence?
I was known as "the queso girl" by the receptionist at my old job who always saw our GrubHub orders come in. I embody the nickname with pride.
9--Describe your writing space/office!
I have a wraparound desk next to a window with a bonsai plant and approximately forty-seven paperbacks stacked precariously next to my laptop.
10--Who is an author you admire?
Christina Lauren (two authors merged under one pen name) are my ultimate author inspiration. It was one of their books that pulled me into the contemporary romance genre and I'm grateful I found it every day. They have such a distinctive voice but have also managed to stay versatile in their releases.
11--Is there a book that changed your life?
So many. Sloppy Firsts by Megan McCafferty changed me as a lonely teeanger; I'd never read a voice that felt relatable to me until I stumbled across that book. The Hunger Games series was also a formative part of my younger life and taught me so much about the power of quality characterization in writing. More recently, Christina Lauren's book Josh and Hazel's Guide to Not Dating was my first introduction to contemporary romance and started me on the path to writing love stories. There are countless others!
12--Tell us about when you got "the call." (when you found out your book was going to be published)
I think about that moment all the time. I was at the library in my Florida hometown, a place I hadn't been in years but once meant everything to me. Full disclosure, the call was an email, but I'm glad it was because it rendered me speechless. I paced between stacks like a caged animal until the news sunk in. I still get that feeling with big publishing moments - that pinch-me feeling.
13--What's your favorite genre to read?
Romance through and through!
14--What's your favorite movie?
10 Things I Hate About You and My Best Friend's Wedding are locked in a heated race.
15--What is your favorite season?
Spring. I love when the world blooms anew.
16--How do you like to celebrate your birthday?
With food. Eating at a low-key restaurant with my loved ones is my paradise.
17--What's a recent tv show/movie/book/podcast you highly recommend?
Ted Lasso has my heart! I also recommend Sex Education, a show that manages to be authentically 'of the moment' while also honoring timeless coming-of-age themes. It's smartly written, well-acted, and laugh-out-loud funny.
18--What's your favorite type of cuisine?
Italian cuisine always feels like a good decision.
19--What do you do when you have free time?
I plot ways to have less free time by outlining a new book! I also dance and bake.
20--What can readers expect from you next?
I'm working on two romcoms right now that have me buzzing with excitement! If you like forced proximity, 'this is a terrible idea but I can't help myself' trysts, and men who fall first, I hope you'll stick around for what I'm releasing next!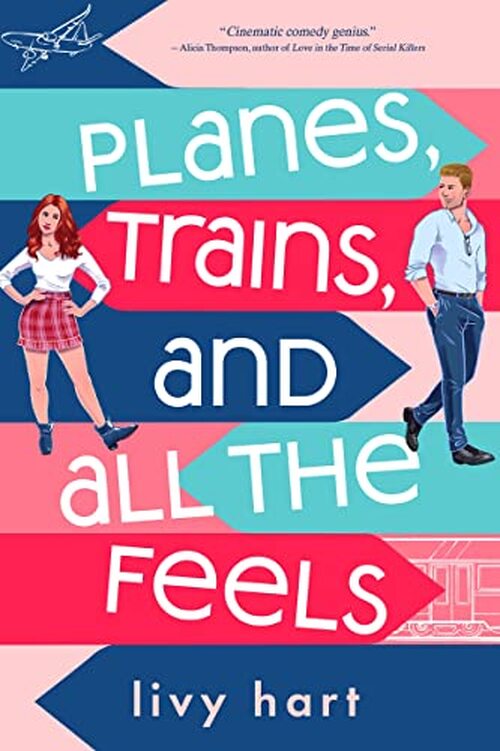 Fans of Christina Lauren and Tessa Bailey will adore this witty and unforgettable rom-com about skyways, highways, and all the perfectly wrong ways to fall in love.
As the black sheep of the family, choreographer Cassidy Bliss vowed she'd do anything to get home in time to help with her sister's wedding and avoid family disappointment…again. She just never expected "anything" would involve sharing the last rental car with the jerk who cut her off in line at the airport this morning. But horrible times apparently call for here-goes-nothing measures.
Driving across the country with Luke "life can be solved with a spreadsheet" Carlisle must be a penance for some crime she committed. Because the second he opens his mouth, it's all she can do to not maim him with her carry-on. But somewhere between his surprisingly thoughtful snack sharing and his uncanny ability to see straight to the core of her, her feelings go unchecked.
Suddenly, their crackling chemistry is just one more thing they have to navigate—and it couldn't come at a worse time. But after a lifetime of letting the expectations and needs of others drive her life, Cassidy must decide if she's ready to take the wheel once and for all.
Romance Comedy [Entangled Publishing, On Sale: May 23, 2023, Paperback / e-Book, ISBN: 9781649373922 / eISBN: 9781649374127]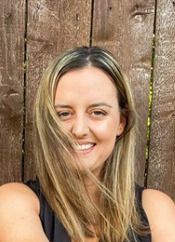 Romance author Livy Hart has two children, too many Funko Pops, and a husband who's workin' on the railroad—literally. She currently resides in Dallas, Texas where she enjoys long walks on the concrete and people-watching at malls so big they have their own zip codes. When she's not writing, she's bickering with her KitchenAid stand mixer, road-tripping to her sleepy Florida hometown, or sipping espresso on her Nonna's porch.
No comments posted.