1--What is the title of your latest release?
FELIX SILVER TEASPOONS & WITCHES
2--What's the "elevator pitch" for your new book?
Think Golden Girls meets The Goonies!
3--How did you decide where your book was going to take place?
I always liked the idea of a lil seaside town being catapulted into chaos. There's a place in England near Cornwall called Port Isaac that I pictured for the setting of Felix Silver.
4--Would you hang out with your protagonist in real life?
Back when I was Felix's age I think we would've been friends at school for sure.
5--What are three words that describe your protagonist?
Queer, kind, adventurous
6--What's something you learned while writing this book?
Writing this book was quite challenging. I was going through a rough time personally and so writing about love, magic and happy ever afters was tricky. I learnt that the best way out of a funk is to just keep pushing through it and to stay present.
7--Do you edit as you draft or wait until you are totally done?
I used to edit on the go but now I go back at the end.
8--What's your favorite foodie indulgence?
I love red vines!
9--Describe your writing space/office!
I have a desk in my bedroom that's right in front of all my windows and trees outside. It's a good time.
10--Who is an author you admire?
Not JK Rowling that's for sure. Stephen Chbosky is an all-time fave. David Levithan too.
11--Is there a book that changed your life?
Tell the Wolves I'm Home.
12--Tell us about when you got "the call." (when you found out your book was going to be published)/Or, for indie authors, when you decided to self-publish.
I'd have a few zooms with the team at Interlude and we chatted a lot about the book and my ideas for it and they then offered to publish it and I was stoked.
13--What's your favorite genre to read?
Everything and anything. Give me a book and a cuppa and I'm easy breezy beautiful.
14--What's your favorite movie?
Oliver!
15--What is your favorite season?
All of them equally.
16--How do you like to celebrate your birthday?
With as many laughs as I can.
17--What's a recent tv show/movie/book/podcast you highly recommend?
Becoming Supernatural. Such an incredible read.
18--What's your favorite type of cuisine?
Japanese, Thai or a good ol' fashioned impossible burger.
19--What do you do when you have free time?
Skateboard, hike, read and hang out with as many dogs as I can.
20--What can readers expect from you next?
I'm working on a few screenplays next actually. I'm so excited.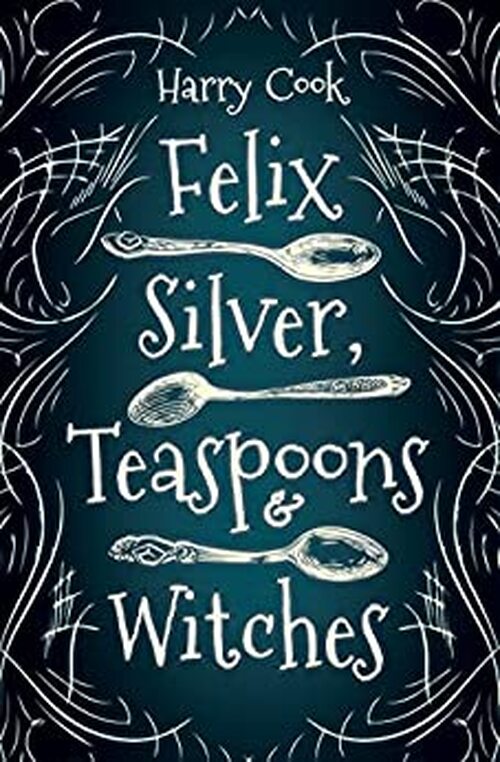 After his parents announce that his bizarre, emerging abilities are getting in the way of their divorce, Felix Silver relocates to Dorset Harbor and becomes the charge of his Grandma Aggie.
As Felix adjusts to life in a new school, Aggie decides that it's time he learn The Silver Way, and teaches him all she knows about sorcery and magical arts. When Felix and his new friends decide to solve the mystery of local teenagers who have gone missing, Felix learns that his crush, Aero, has a big secret.
Is dark magic creeping into the town, and can Felix learn enough from Aggie and the witches of Dorset Harbor to combat it?
From actor and author Harry Cook, Felix Silver is a charming and funny Golden Girls–meets–Harry Potter YA fantasy adventure in the tradition of Rainbow Rowell's Carry On.
Young Adult Fantasy [Interlude Press, On Sale: August 30, 2022, e-Book, ISBN: 9781951954147 / ]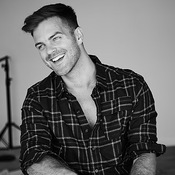 Harry Cook is a British-Australian actor and writer. Cook is best known for his roles in Accidents Happen (2009), Caught Inside and Drown (film). Other roles also include Chook in Panic at Rock Island (2010), Drew Johnston in I Love You Both (2015) and Tom Muller in My Place (TV Series). His role in Drown earned him a Best Supporting Actor Award at FilmOut San Diego Film Festival in 2015.
In September 2018, Cook's debut memoir Pink Ink (book) was released. His debut young adult novel, Fin & Rye & Fireflies, was released worldwide in August 2020 through Black and White Publishing's imprint Ink Road Books as their first LGBTQI+ themed YA novel. In 2021, Harry released his second YA novel, Felix Silver, Teaspoons & Witches via Duet/Interlude press.
No comments posted.