1--What is the title of your latest release?
ONE LITTLE INDISCRETION (Singular Sensation #1)
2--What's the "elevator pitch" for your new book?
Duke stuck in a loveless engagement agrees to steal back a tiara for his best friend's little sister out of obligation, but when a forbidden romance springs between them, all heck breaks loose, and one that might end their lives.
3--How did you decide where your book was going to take place?
I'm a Regency romance author, so sticking to England was a no-brainer.
4--Would you hang out with your heroine in real life?
Absolutely! She's smart and sassy, and she embraces adventure and romance with enthusiasm
5--What are three words that describe your hero?
Stubborn, Noble, Dedicated
6--What's something you learned while writing this book?
That tradition is a prison, and you shouldn't do something out of guilt or obligation, and that reduced circumstances makes a person all too desperate.
7--Do you edit as you draft or wait until you are totally done?
Absolutely I edit as I go along. It saves so much time and allows me to really get to know characters and plot.
8--What's your favorite foodie indulgence?
Thai food or the occasional greasy cheeseburger
9--Describe your writing space/office!
I have an office on the lower floor of my home. One whole wall is dedicated to my collection of Minnie Mouse ears I collect from trips to Walt Disney World. Another wall has all me Regency style dresses for signings hanging on it.
10--Who is an author you admire?
Elizabeth Peters, but unfortunately, she's dead. I loved her Amelia Peabody adventures. Conversely, Elizabeth Fairchild. She used to write offbeat, not-your-usual Regency romances I adored, because that's kind of what I do, too. Birds of a feather have to stick together. Unfortunately, I don't think she writes anymore, which is sad.
11--Is there a book that changed your life?
I think every book someone reads changes their life in a small way.
12--Tell us about when you got "the call." (when you found out your book was going to be published)
My first contracts to publish a digital book came within days of each other in the fall of 2008. I'm either no longer with those publishers or they've closed, but that was the start of my career. It was quite an exciting time!
13--What's your favorite genre to read?
Cozy mystery or historical mystery/romantic suspense
14--What's your favorite movie?
Enchanted (with Amy Adams by Disney) or Jumangi (remake) with the Rock (also by Disney)
15--What is your favorite season?
Fall. Hands down!
16--How do you like to celebrate your birthday?
In a big way! This year I turn 50. I wanted to go away on a trip, but gas and hotels are super expensive, so I don't quite know what I'll do yet.
17--What's a recent tv show/movie/book/podcast you highly recommend?
My TV watching and reading is usually years behind mainstream because I'm busy writing. Recently, I finished watching Young Sheldon, and really rec it. As for reading, right now I'm going old school and re-reading the old Zebra Regencies popular in the late 90s early 00s
18--What's your favorite type of cuisine?
Thai
19--What do you do when you have free time?
Bake, tend to plants, do crafts
20--What can readers expect from you next?
Well, since I release a full length book each month, the sky really is the limit! This month sees the launch of my brand-new Singular Sensation series with One Little Indiscretion. Next month I'll release another book in my Colors of Scandal series, titled Hopeful in Yellow. Toward the end of next month, Pursuing Mr. Mattingly, the second book in my Willful Winterbournes series will come out. There is always something new coming out, so stay tuned!
Singular Sensation #1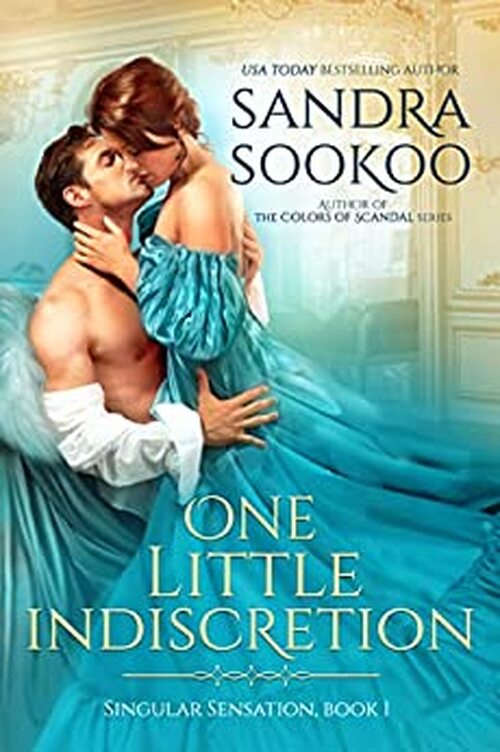 A proper gentleman. A desperate lady. One little indiscretion that will change their lives.
Carew Harcourt Fitzwilliam—Duke of Edenthorpe—is dreadfully dissatisfied with his life. Engaged since childhood to a woman unsuited to him, he feels trapped and hopeless. What he needs is a distraction, which comes in the form of a possible jewelry heist. Too bad it has arrived with his best friend's sister, now a beauty he can't banish from his mind.
Miss Leah Haddington, only daughter of Baron Langley, can square with being overlooked by men in the ton due to her auburn hair and freckles, but being left penniless by her father's gambling is beyond the pale. There's only one man who can help retrieve a stolen bauble—her deceased brother's best friend. It matters not that a forbidden attraction is brewing between them. He's engaged to another, so where is the harm in a partnership?
As they plot and plan their way through ton ballrooms and a practice theft in a bid to snag a missing tiara, that desire ignites. A heated, passionate mistake, to be sure, for he's to wed someone else in mere days, but the need to belong was too strong to ignore. When the theft goes awry and danger is brought to bear, they must both decide what they want more from life—staid security based in expectation and tradition or unpredictable scandal born out of unexpected love.
Romance Historical [New Independence Books, On Sale: July 14, 2022, e-Book, ISBN: 2940166464392 / eISBN: 2940166464392]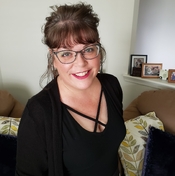 Sandra Sookoo is a USA Today bestselling author who firmly believes every person deserves acceptance and a happy ending. She's written for publication since 2008. Most days you can find her creating scandal and mischief in the Regency-era, serendipity and happenstance in Victorian era romances, or historical romantic suspense complete with mystery and intrigue. Reading is a lot like eating fine chocolates—you can't just have one. Good thing books don't have calories!
When she's not wearing out computer keyboards, Sandra spends time with her real-life Prince Charming in Central Indiana where she's been known to bake cookies and make moments count because the key to life is laughter. A Disney fan since the age of ten, when her soul gets bogged down and her imagination flags, a trip to Walt Disney World is in order. Nothing fuels her dreams more than the land of eternal happy endings, hope and love stories.
No comments posted.