I admit that I couldn't see the appeal of mafia-themed romance. Then I read one or two by the author MINK and I got into it a bit. How would you describe your "Dark Mafia" romances to romance fans new to your books or new to the mafia-themed romance sub-genre in general? What makes them so fab?
Well, everyone loves a bad boy. There is just something sexy about a man who is willing to do anything, and I do mean anything, to keep the woman he loves by his side. My men are OTT arrogant, possessive, domineering and dangerous. The dangerous part is what sets both dark romance and the dark mafia sub-genre apart from more standard romance. In my books, the villain gets the girl. There are no moral code restraints on his actions which makes the books unpredictable and exciting.
I'm always interested in the heroines in these types of romances. How would you describe the heroine in SWEET BRUTALITY? Can she hold her own with the hero?
Absolutely. Carinna is bold, sassy, and independent. She is determined to make her own way in the world and does not need or want a man's help. This, of course, is what Maxim finds so exciting. No matter how hard she fights him, no matter how many times she tries to push him away, he will not budge. She is HIS and he will do everything in his power, including dirty sexy seduction, to keep her.
The heroes in mafia-themed romances are usually anti-heroes. Have you always been attracted to anti-heroes in romance? Do you have a favorite? One of my favorites was Stryker from Sherrilyn Kenyon's fantasy "Dark Hunters" romance series.
Brandon Birmingham. The OG. He is the "hero" from THE FLAME AND THE FLOWER, one of the first historical bodice rippers.
Do your books have brief epilogues following up with the main characters?
Some of my books have a final chapter that moves a few months in advance, but for the most part, even though they are standalones, you "check in" with the previous main characters in each book that follows. I love bringing back the heroes and heroines from the previous books to interact with the main characters. In the Ruthless Obsession series, especially, some of my favorite scenes are when "the boys" my heroes get together to banter and talk business.
Each book in your "Ruthless Obsession" series has a "Publisher's note" warning for readers who may not appreciate some of the content in your stories. One of my favorite authors – Ruby Dixon – has something like that at the beginning or her books as well. I can appreciate that because there are some things that I can't handle in a story – and everybody is different. My old Shakespeare professor told us that the difference between the Greek and Roman performances of the same story, was that the Roman versions had all the blood, gore, etc. happen in front of the audience, while the Greek's had that happen "off stage". For me, I'm ok with some things being alluded to but not getting the bird's eye view or blow-by-blow account. How do you feel about that? Is there anything you wouldn't include in one of your stories?
Nope. Bwahahahaha. One of the perks of being a dark romance author is there is very little that is off-limits.
A few authors I've interviewed before have told me that what they enjoy reading is not the same thing they enjoy writing? What kinds of things do you enjoy reading? Favorite author? Fav books?
I adore the old-school historical bodice rippers. In fact, I have a fun Facebook group dedicated to my love of bodice rippers. I love everything about them from the colorful blurbs to the fantastic over-the-top covers. Some of my favorite authors are Kathleen Woodiwiss, Stephanie Laurens, and Heather Graham. On most weekends, you can find me in thrift stores and used bookstores gleefully foraging through stacks of old bodice rippers.
What are you currently working on?
I am finishing up SWEET FEROCITY, book five in the Ruthless Obsession series and then I start on a Duet to my Dark Obsession series.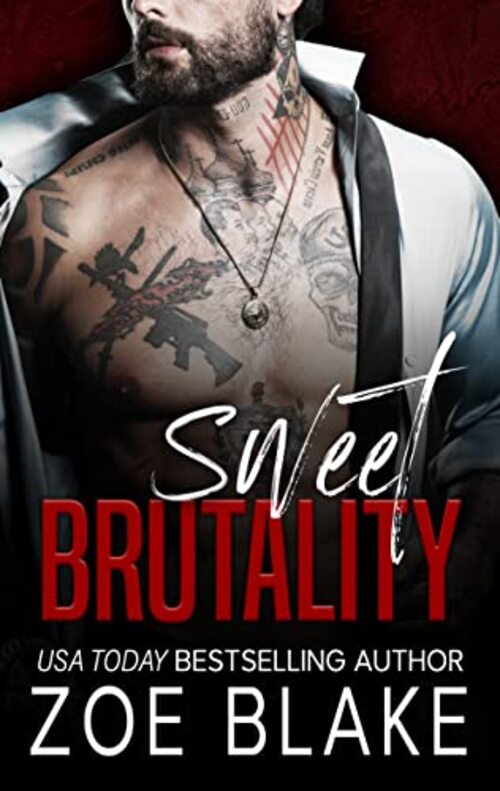 The more she fights me, the more I want her.
It's that beautiful, sassy mouth of hers.
It makes me want to push her to her knees and dominate her,
like the brutal savage I am.
As a Russian Arms dealer, I should not be ruthlessly pursuing an innocent like her, but that will not stop me.
A twist of fate may have brought us together, but it is my twisted obsession that will hold her captive as my own treasured possession.
She is mine now.
I dare you to try and take her from me.
Romance Mafia [Stormy Nights Publications, On Sale: March 18, 2022, e-Book, / ]
No comments posted.