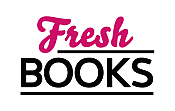 October ushers in great books with holiday themes!
Evelyn Sola | FIVE THINGS THAT MAKE ME FALL IN LOVE WITH A BOOK BOYFRIEND
GIVEAWAY: win Amazon Gift Card

September 17, 2021
I think it's safe to say that a swoon-worthy hero, the ever-elusive book boyfriend, is what makes a good book great. As a reader, I'm always chasing this man. To me, he's like the unicorn of the contemporary romance world. They come in many forms. We have the nice guys, alpaholes, daddies, and Dominants, mob bosses, to name just a few. What's swoon-worthy for one reader might not cut it for another. For example, I tend to prefer the nice guy to the alphahole, but nice guys and alphaholes can share many things in common.
All the heroes in every single book I've written are different, but they each possess some of the same attributes that make me swoon.
I've been reading romance way before I started writing, and it's all about the hero for me. Yes, I love a strong, feisty heroine, but I read to find a book boyfriend, and now that I'm a writer, I can mold and shape my hero to meet my book boyfriend criteria.
Here are the five things that make me fall in love with a fictional character, whether a nice guy or not.
POSSESSIVENESS – A hero who knows what he wants and won't allow anyone else come and take it from him. Cooper Stevens, the hero in Make Me, knows he wants Laci the minute he sees her again. Hell, he wanted her ten years ago when they were in high school, but the timing wasn't right. Laci has demons and pushes him away, but he won't stop until he gets the girl. In his mind, she was his the moment he saw her again.
LOYALTY – Is there anything sexier than a hero you can depend on? Now, today's heroines might not always need saving in the traditional sense, but knowing that you have a strong man to lean on, one who will always remain by your side gives any heroine a sense of calm in this crazy, crazy world. In Make Me, Laci thought she was all alone in this world until she meets Cooper. It takes a bit of time, but she soon learns that she finally has someone else she can turn to.
PASSION - His eyes follow you everywhere, and he can't be alone with you for five minutes without touching you, kissing you. In my novel, Laci and Cooper's lives will never be the same. Their eyes are like magnets, attracting each other from across the room. The chemistry is palpable, and everyone else can feel it too. The pages sizzle when these two are together.
AFFECTION – It sounds like passion, but it's not exactly the same. Nothing makes me swoon more than a hero holding the hand of the woman he loves. I melt a little each time our hero gives his lady love a simple kiss on the forehead, a hand around the waist or puts a stray piece of hair behind her ear. It's the little things, ladies. By those simple gestures, a hero lets us know the lady is taken and that he is spoken for.
SENSE OF HUMOR – Brooding, sulky heroes are a dime a dozen. But someone who is self-deprecating? That's hard to find. In my book, Crash, our hero is not afraid of laughing at himself. In fact, he welcomes it. Lucas Clark is the youngest of three brothers, and he's not immune to being on the receiving end of a joke. What does he do? He laughs too.
These are the five things that I look for in a hero. Finding a character with one or two is amazing, but all five is like finding the proverbial needle in a haystack. I love hearing from readers. I'd love for you to give me your list of that mythical unicorn, swoon-worthy hero.
--
COMMENT TO WIN: Tell us your favorite traits in a romance hero and you'll be entered to win a $10 Amazon Gift Card + a Backlist eBook title by Evelyn (winners choice). US only. Good Luck!
--
Blue Collar Romance #3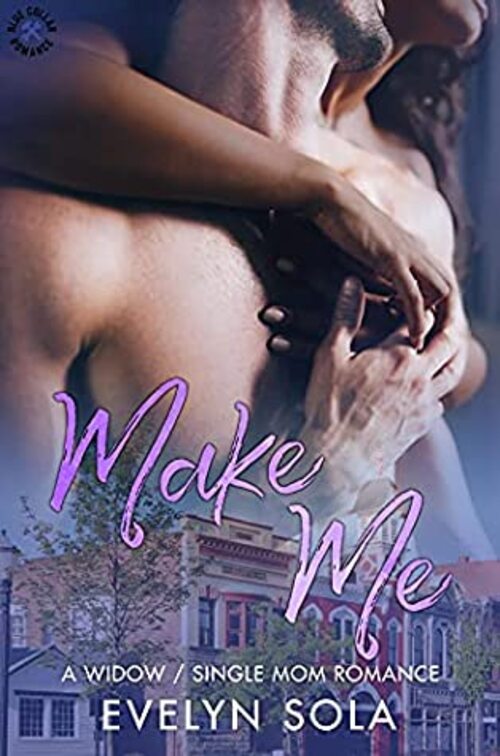 A widow, single mom romance
From author Evelyn Sola comes a single parent romance packed with steam, romance and an emotional and happily ever after.
Laci Hogan isn't looking for love when she moves back to Oak Bend. Coming home is all about Laci gaining her independence she once lost. Besides, getting over a rocky past and losing her husband is more than enough for her to juggle while raising her two-year-old daughter but old acquaintance - Cooper Stevens can be persistent when it comes to getting what he wants.
No stranger to hard work, he's willing to do all it takes to prove to his new neighbor Laci that she doesn't have to do life alone and that with the right person, a relationship makes life better - oh so much better.
Will Cooper make her see that this could be all the happiness she never knew she was looking for?
Welcome to Oak Bend where blue-collar hotties work hard and love even harder, especially when it comes to landing their happily ever after.
Romance Contemporary [Part-Time Publishing, On Sale: September 17, 2021, e-Book, / ]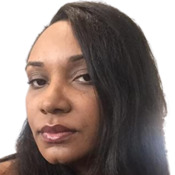 A Boston native, wife, mother, and wine enthusiast. If she's not writing, thinking about writing, you will find Evelyn with a book in her hands. While a new publisher, she's been writing for years, and she will continue to write for many years to come.
Evelyn is obsessed with assertive and confident men who will stop at nothing to get their woman. Her stories are filled with love, passion, and humor.
She currently lives in Chicago with her husband and two daughters.
Comments
23 comments posted.
Re: Evelyn Sola | FIVE THINGS THAT MAKE ME FALL IN LOVE WITH A BOOK BOYFRIEND

Falling in love with the heroine.
(Melanie Rosen 4:30am September 11)
Passion, loyalty, sense of humor, vulnerability, humanity, and courage.
(Linda Gawthrop 7:34am September 11)
faithfulness...
(Martin Bodnar 9:19am September 11)
im older so im like a older hero,,sorta a second chance
type deal,,just cause we are old dont mean we cant love
again
(Vickie Couturier 11:33am September 11)
Loyalty, honesty, intelligence, and a great sense of humor. Thanks for the
chance to win.
(Nancy Reynolds 12:35pm September 11)
I agree with passion, affection and humor. The other
qualities are ones to work on like loyalty and possessiveness,
since many times the hero is a reforming bad boy.
(Alyson Widen 5:33pm September 11)
Love loyalty, kindness, etc...
(Colleen Conklin 5:52pm September 11)
Loyalty and humor - and intelligence, too. Thanks for the chance to win.
(Nancy Reynolds 3:28pm September 24)
Loyalty and strength.
(Kara Marks 9:58pm September 24)
I agree that a hero needs a sense of humor. He also needs to be caring
and protective. Thanks for the chance!
(Rose Milligan 10:36pm September 24)
My favorite type of hero is alpha male, good looking, smart, funny, and
loyal. He's protective & protects her through everything.
(Andrea Drake 11:00pm September 24)
Your new book sounds amazing! I am looking forward to reading it. Thank you for
the opportunity to enter a contest. Have a wonderful day and take care!
(Tracey Boehm 11:53am September 25)
Loyalty and a soft strength are the best
(Pam Howell 5:37am September 26)
loyalty, kindness, strength
(Colleen Conklin 2:42pm September 26)
Trustworthy, caring, funny, kind, protective
(Cheryl Castings 3:18pm September 26)
Humor, wit, honesty, bravery, selflessness and hotness!
(Tracy Urschler 10:24pm September 26)
My hero needs a sense of humor and honor
(Patricia Treskovich 11:30am September 27)
Loyalty. Absolute loyalty.
(Judy Gregory 4:21pm September 27)
Loyal, stubborn, great sense of humor and a has a heart of
gold!
(Elizabeth Haney 3:49pm September 28)
My hero needs a sense of humor, kindness and bravery.
(Susan Smith 11:29am September 29)
Smart, brave and a sense of humor
(Deb Pelletier 7:01pm September 29)
Protectiveness, sense of humor, great smile (all the way to
the eyes), loyalty, honesty
(Amy Dudley 3:06pm September 30)
Sense of humor definitely!
(Jill Chenevert 3:18pm September 30)
Registered users may leave comments.
Log in or register now!