Dr. Aaron Samuels visits the rainforest to find a cure for heart disease. Never expecting to meet a beautiful mysterious woman, talking to a frog.
As an empty-nester, he recognizes a lonely soul when he sees one, but he never expects she's Mother Nature herself!
Pouting on a log in the El Yunque rain forest, Gaia picked up a coqui. Placing him gently on her open palm, she brought the tiny tree frog level with her face.
"Why can't my sisters, paranormals, and humans be more like you, coqui? All you want to do is climb leaves, eat bugs, and chirp your cute little song. Although, granted, when a bunch of you get together, you can make quite a loud racket."
The coqui just stared at her. At least he seemed to be paying attention.
"You see? You're a wonderful listener. That's all I want. . . just someone to listen. If my sister thinks I'm a bitch, maybe it's because no one listens to me."
"I'll listen to you," a low male voice said.
Gaia bolted upright without turning around. "Was that you, coqui?"
A chuckle sounded from behind her. "No, I'm not your frog, but maybe I'm your prince."
She whirled around, and the little tree frog jumped off her hand into the bushes. Standing behind her was a handsome gentleman of about fifty or sixty years. Silver strands lightened his sideburns, but the rest of his hair was dark. His eyes were a deep, soft blue and sparkled with delight.
Gaia's hand touched her décolletage as she took a deep breath and then laughed. "I thought it was strange that my little frog used a human voice."
The gentleman smiled. "That's all right. I talk to myself too sometimes."
She reared back. "I wasn't talking to myself. I was talking to my coqui."
"Ah, yes. Well, I'm afraid I don't have a coqui to talk to. My daughters are all grown up, and I retired a bit early, so now if I stay home too long, I wind up talking to myself or my cat. I'm told it's okay, and I guess it is, but sometimes I'd really like another opinion."
"You want my opinion?"
"Sure. Do you mind if I sit with you?"
She smirked. "You might not want to after you hear what I have to say."
"I'll take my chances." He winked and sat on the log.
He winked at me? No one has ever winked at me before. Mother Nature lowered herself slowly to sit beside this odd stranger.
"So what opinion do you think will scare me away?" he asked.
She hesitated. She didn't really want to scare him away. But she was used to speaking her mind, and most people didn't seem to like it. Maybe she could try softening her words.
"Well, I was going to say you talk to yourself because you're lonely. Maybe. I could be wrong."
"No, you're quite right."
She blinked. "I am?"
"Yes, you are."
They just sat there, staring at each other for a long moment. Eventually, he held out his hand to her.
"I'm Aaron Samuels."
"Oh." She shook his hand. Now what? She couldn't tell this human she was Mother Nature. "Um, you can call me Gaia."
"Lovely to meet you, Gaia."
"Really? It's lovely to meet me?" She tipped her head back and studied his handsome face. There was nothing but sincerity in his eyes. "I thought you'd be defensive. Humans--I mean people don't like being told they're lonely."
He shrugged. "If it's the truth, getting upset won't help."
Gaia had never encountered a human like this. "You're so. . . forthright." And right right.
He smiled. "It's probably a holdover from my former career as a doctor. I had to give people the facts. Sometimes, their reality was difficult to hear and the news was unwelcome, but they had to hear it for their own health and safety. Lying wouldn't do them any good."
Mother Nature nodded sagely. "I've always felt that way too. So why do people get angry when they've been told the truth?"
"You mean if someone tells them they're lonely?"
"Yes."
"Why do you think?" Aaron asked.
"Maybe they think it means they have no friends."
"Ah. That's a pretty typical misunderstanding," he said. "People can have loads of casual friends and acquaintances, but that's different from having real or close friends."
She tapped her chin as she mulled it over. "What exactly is a real friend?"
"Real friends are the people who you can trust and tell your secrets to." He picked up a pebble. "Although I wouldn't call this rock my friend."
"No. You probably wouldn't call my tree frog a friend either."
He smiled but didn't say anything.
She let out a long sigh. "I have sisters. Could they be my friends?"
"Sure. Can you tell them anything? Can they tell you anything?"
Not without causing a tsunami or avalanche… Mother Nature suddenly realized what the problem had been. Sure, she could tell just about anyone the truth, but could she handle it when the situation was turned around?
"You know what, Aaron? You've given me something to think about." She was glad she had talked to and listened to him.
"Good. Getting us to think is one of the major advantages a real friend can offer."
"Oh. So does this mean you're my friend?"
"I can be. Would you like us to be friends?"
"Yes." She didn't even have to think about it.
He rose and offered his hand to help her up. "Do you have a cell phone number you can give me?"
"No. I don't need a phone. When I want to talk, I'll just come and find you. How's that?"
"But what if I want to talk? How will you know?"
She was tempted to say she'd just keep her frequency open, but that would alert him to the existence of a paranormal world. She couldn't tell him who she was. And because she couldn't tell him who she was, that meant she wasn't telling him the truth--that she couldn't tell him her secrets. Damn. He couldn't be her real friend after all.
"I--I guess it won't work out after all. I'm sorry." She ran down the hill, around a thick copse of bushes, and disappeared.
***
Excerpted from The Goddess Gets Her Guy by Ashlyn Chase. © 2019 by Ashlyn Chase. Used with permission of the publisher, Sourcebooks Casablanca, an imprint of Sourcebooks, Inc. All rights reserved.
***
Comment to win a copy of THE GODDESS GETS HER GUY! Tell us your favorite season in the comments for a chance to win!
***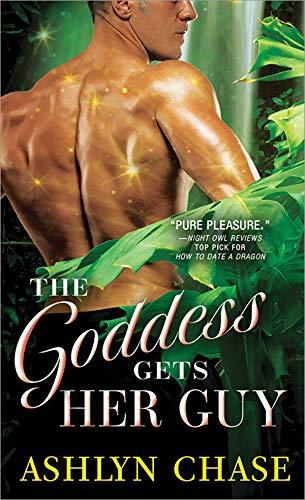 What happens when the goddess meets Mr. Right. . . but she absolutely can't tell him who she really is?
After leaving his job as a cardiac surgeon, Dr. Aaron Samuels needs a new purpose in his life. Wanting to help his patients even if he can't operate, he heads to the Puerto Rican rainforest to find a cure for heart disease. He never imagined he'd meet a beautiful, mysterious woman, especially not one talking to a frog in the middle of the jungle. . .
Gaia--a.k.a. Mother Nature-- has had it with paranormals breaking her number one rule: Never reveal your supernatural powers to humans, not even your mate. Fed up, she transports to the rainforest, happy to converse with amphibians who don't talk back. But Dr. Samuels is a much better conversationalist, and Gaia can't wait to help him mend all those broken hearts he told her about.
When her attempts to help only complicate things between them, Gaia begins to wonder what would happen if she opened her heart and was honest with Aaron. . . and herself. Maybe her number one rule has been wrong all along. . .
Romance Paranormal [Sourcebooks, On Sale: November 26, 2019, Mass Market Paperback / e-Book, ISBN: 9781492645580 / ]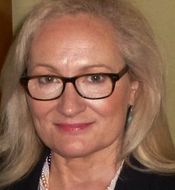 Where there's fire, there's Ash
Ashlyn Chase describes herself as an Almond Joy bar. A little nutty, a little flaky, but basically sweet, wanting only to give her readers a satisfying,entertaining experience. She holds a degree in behavioral sciences, worked as a psychiatric RN for several years and spent a few more years working for the American Red Cross. She credits her sense of humor to her former careers since comedy helped preserve whatever was left of her sanity. She is a multi-published, award-winning author of humorous erotic and mainstream romances. She lives in beautiful New Hampshire with her true-life hero husband who looks like Hugh Jackman with a salt and pepper dye job, and they're owned by a spoiled brat cat.
13 comments posted.
I like Spring because of renewals and the fall getting ready for the holiday season.
(Cynthia St. Germain 7:53pm November 21, 2019)
Spring is definitely my favorite. The air seems fresher and suddenly, just like magic, beautiful flowers appear. Even the leaves on the trees seem to be a special green.
(Anna Speed 9:21pm November 21, 2019)