L.J. Evans | Author Reader Match

November 23, 2018

Instead of trying to find your perfect match in a dating app, we bring you the "Reader Match" where we introduce you to authors as a reader you may fall in love with. It's our great pleasure to present L.J. Evans!

WRITES:

I write…well, lots of genres, but they all have some kind of romance wrapped into them. My current standalone series, MY LIFE AS AN ALBUM, is contemporary romance. It started with a coming-of-age romance and is ending with a new adult slow burn. I've been accused of making people cry with my words, and I'm only half sorry for it.  Each book in this series was inspired by music and each chapter is really a song title where the words of the song speak to what the characters are going through. If you like music and romance, then you'll, hopefully, love how they collide in these books.

ABOUT AUTHOR:

Sappy, romantic writer seeks fans of beautiful lyrics and touching words to read a series that is full of raw emotions and happy endings. After being a victim of "love at first sight" herself and being joyfully married for twenty- five years, the writer feels qualified to share a few happily ever afters with the rest of the world.

WHAT I'M LOOKING FOR IN MY IDEAL READER MATCH:
Knows that stories, like sweet tea, take time to reach perfection.
Appreciates broken and damaged people who find love and healing through self-discovery.
Appreciates that romance is not always a sexy love scene, but that a sexy love scene can be full of romance.
Appreciates the anticipation of a slow burn and just how fulfilling the end result can be.
Isn't afraid to have their soul captured by the characters in a book even if those characters will never let them go.
WHAT TO EXPECT IF COMPATIBLE:
Beautiful words that stick with you.
Laughter through tears.
New meaning to familiar lyrics that you thought you already knew.
Happily ever afters that will make your heart burst into joyful song.
My Life as an Album Book 4
"One mistake doesn't make you a failure."
LONNIE I came to Tennessee to help a friend. And now, I'm stuck. By the Southern charm, By the sweet tea and By a tall, red-headed "Strawberry Shortcake"
And when my world crumbles apart, Wynn is there to help me pick up the pieces. To show me the way.
WYNN My life was a huge disappointment. My marriage, My job, Everything slipped away.
Coming home seemed like the final failure. But then I meet him, Lonnie Brennan, the sexy bass player, Who adds laughter to my life.
And now, I realize that I can Change my tune, Sing a new song.
From award-winning author, LJ Evans, comes the music inspired conclusion to the MY LIFE AS AN ALBUM SERIES about hope and new beginnings.
Romance Contemporary [1106 Design, On Sale: November 13, 2018, e-Book, / ]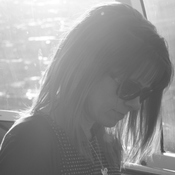 Award-winning author, LJ Evans, is known for binge reading, binge watching, and binge writing. She is routinely inspired by music and will pull over the car to write a book scene when a particular song strikes her imagination. Her my life as an album series debuted in 2017 with my life as a country album which won The Independent Author Network's Young Adult Book of the Year and was a finalist in the National Indie Excellence Awards. The second in the series, my life as a pop album, released in January. The third book, my life as a rock album, releases in June 2018. By day she's a 1st grade teacher in a public school in California's Central Valley.
By night, she's a wife, mother, and pillow for the 3 terrors known as cats. Find out more about LJ and her books at her website.
Comments
19 comments posted.
Re: L.J. Evans | Author Reader Match

I love these reader matches. This author looks like a match
for me. I don't always read romances but when I do this is
what I'm looking for.
(Mary Songer 2:36am November 23)
very nice
(Master Qq 12:50pm November 23)
Successfully matched! Can't tell you the number of songs
that make me cry- right now "Shallow"-, both sad and happy
tears.
Ans most assuredly, all sex is not romance and vice versa!
(Kathleen Bylsma 12:51pm November 23)
So happy to find some new matches in Mary, Master Qq, and
Kathleen! I hope you enjoy this series as much as I enjoyed
writing it!
(Lj Evans 1:33pm November 23)
I love this match blog. It is fun to find books that match
me.
(Debra Guyette 2:04pm November 23)
This one sounds awesome!
(Martha Lawson 10:27pm November 23)
I like stories that have music or song writing as the
focus.
(Alyson Widen 11:56pm November 23)
sound amazing.
(Emily Stemp 6:09pm November 24)
sounds like a nice read to me,i love reading
(Vickie Couturier 7:11am November 25)
I found your post interesting.
(Anna Speed 12:34pm November 25)
I read a lot of romance books. From your post it sounds like
I would enjoy yours.
(Melanie Rosen 3:15pm November 25)
I always enjoy a good rmance
(Jean Benedict 3:42pm November 25)
love music
(Denise Schenk 12:57pm November 26)
This sounds like a great read and I love the matching.
(Jaime Minter 1:16pm November 26)
I'm a sucker for a good romance! I also love having music tied into a
story.
(Sarah Rodriguez 5:43pm November 26)
Wow. Makes me wish for a sound track playing in the
background while I read. Maybe something to consider for
an audio book?
(Marcia Berbeza 1:37am November 27)
Sounds great!
(Pam Howell 7:39am November 27)
Looks like a great book - I like the theme of music!
(Jason Lawless 7:53am November 27)
Looks kike a awesome book, I love listening to music, I have a new kitten
(Margaret Yelton 4:35pm November 27)
Registered users may leave comments.
Log in or register now!