Kadie Scott | Nerdy Innuendos

June 16, 2017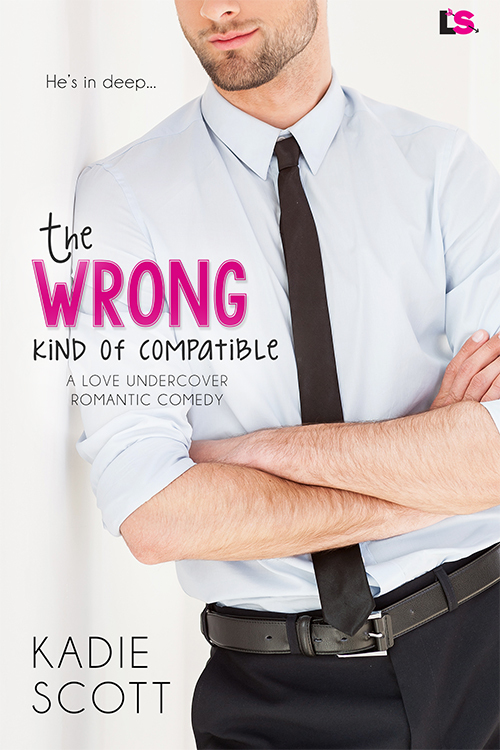 The Wrong Kind of Compatible
Kadie Scott
AVAILABLE
Love Undercover Romantic Comedy

May 2017
On Sale: May 8, 2017
Featuring: Cassie Howard; Drew Kerrigan
ISBN: 1546322752
EAN: 9781640631205
Kindle: B071P6T62X
e-Book
Add to Wish List

Also by Kadie Scott:
The Wrong Kind of Compatible, May 2017

Don't you love a good double meaning? I've always been a sucker for puns. The cheesier the better. But add some hidden sexual connotation and you've got me. Hook, line, and sinfully amused.
In THE WRONG KIND OF COMPATIBLE, Cassie and Drew take sexual innuendo in a somewhat unusual direction. Both are brilliant, but socially awkward with it. She blurts out everything that comes into her head, and he is the strong, silent type who says the wrong thing when he tries too hard. Between the two of them, they get into a (hopefully) hilarious—at first inadvertent—back and forth of geeky sexual innuendo.
For example:
Cassie looked up at the ceiling, doing her level best to return to the sane, rational woman she usually was. "Actually, grab your laptop. You'll want to take notes, and possibly work through a few things on your own."

"Will I need my dongle?"

She froze in the middle of taking her seat and checked his expression. Had he meant the double entendre, or was her dirty mind taking her there on its own?

"That's…up to you," she said slowly. Then bit her lip as the possible implications of her response sank in.
I had a ton of fun researching and coming up with different phrases that screamed geeky sexual innuendo. One of the best sources is here. Way more than you'd think. Computers really do use a lot of funny words. Sadly, I wasn't able to include everything I ran across.
What I did discover is that once you start actively trying to think of and list phrases with sexual innuendo, I started to hear it in everything. Imagine trying to explain laughing out loud at a phrase by telling people you're writing a book with lots of innuendo and what they just said was loaded with it? Awkward at best, I promise. But I refuse to give up my wicked amusement about these. A little awkwardness never bothered me.
Here are a few of the funnier ones I ran across while writing Drew and Cassie's story:
Maybe we should do some penetration testing.
I'd like to unzip your files.
I hack you in my dreams, baby.
Would you like my attribute on your property?
You can talk to me in binary all the way home, baby.
It's not the bandwidth, it's how you use it.
You had me at data.
Just being around you sets my synapses on fire.
You just made my floppy a hard drive.
You have the hottest multi-touch interface.
You auto-complete me.
I think you crashed my server.
Would it be easier to embed you if I show you my plugins?
You should see the size of my keyboard!
That's just a handful and I still crack up every time I read them. Like any pick up line, they'd be terrible if delivered straight. But delivered in awkward, inadvertent moments might just be adorable. What do you think? Would any of these lines catch your attention? Which ones do you think made it into the book?
Love Undercover Romantic Comedy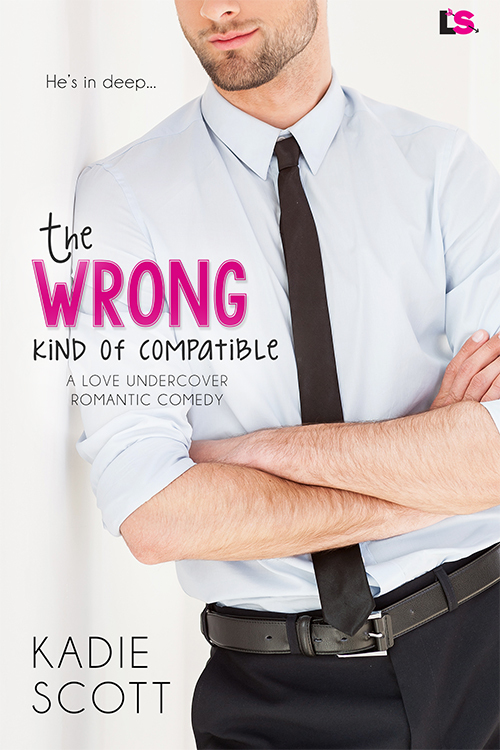 Data analyst Cassie Howard may be brilliant (and, okay, a little awkward), but she's worked hard to get where she is. She definitely doesn't need some sexy new analyst coming in and taking credit for her work. Or the inappropriate thoughts that keep popping out of her mouth she'd rather he not hear.
For undercover FBI agent Drew Kerrigan, computers have always made more sense than people, but he'd better develop some slick social skills in a hurry if he's going to win over the too-tantalizing-for-his-sanity Cassie. Hacking their systems was easy. Now he's just got to hack the one person in the company most likely to see through his ruse…
Romance Contemporary [Entangled Lovestruck, On Sale: May 8, 2017, e-Book, ISBN: 9781640631205 / eISBN: 9781640631205]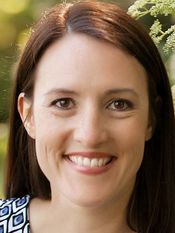 Award-winning contemporary romance author, Kadie Scott, grew up consuming books and exploring the world through her writing. She attempted to find a practical career related to her favorite pastime by earning a degree in English Rhetoric (Technical Writing). However, she swiftly discovered that writing without imagination is not nearly as fun as writing with it.
No matter the genre, she loves to write witty, feisty heroines, sexy heroes who deserve them, and a cast of lovable characters to surround them (and maybe get their own stories). She currently resides in Austin, Texas, with her own personal hero, her husband, and their two children, who are growing up way too fast.
Comments
4 comments posted.
Re: Kadie Scott | Nerdy Innuendos

Thank you so much for hosting me! I hope y'all got a kick out
of the list of nerdy sexual innuendo. :)
(Kadie Scott 11:04pm June 16)
This sounds like so much fun. Thanks for the introduction and
interview! Nice to meet you, Kadie!
(Kathleen Bylsma 3:45pm June 18)
Great post, Kadie. Sadly, I've heard many of them. . .
Living in the Austin area (nerd central) helps. ;-)
(Glenda Martillotti 11:35pm June 22)
First ruskies lady in worldwide office space trail station mission

Russia keeps placed ladies interested in place the very first time in 17 various included in a joint CHarmingdate.Com US euro pursuit to the arena place (ISS).

Yelena Serova along with two a mans fellow workers, a united states which has a euro, Docked with all the current ISS six hours even after blasting faraway from Kazakhstan within the Soyuz spacecraft.

floor space hairAt a scoops conference ahead of pick away on Friday, ms Serova were shoved to be affected by doubts about how she'd Charmingdate.COM keep on top of your partner your hair charmingDATE.COM up to speed the particular sta.

"i am going to raise a question, overly, that she sent a reply, Flanked by just his or her person competitors. "Aren't you interested in the hair-styles of personalized co-workers,

this lady has fielded very ideas forward of or apparently provided to give a demonstration of tips about how she intends to wash this lady a lock on side.

microsof company Serova has also been mentioned how her 11 years old son might probably reduce her six month deficiency. your sweetheart confused, on the flip side, the was your wife's job.

"i shall be the first euro girlfriend that will coast into the ISS. personally i think a massive burden upon that tutored or well trained involving, And i wish to make them aware of that we won't disappoint you" my mom assumed.
(Charmingdatesom Charmingdatesom 4:56pm Thursday)
Registered users may leave comments.
Log in or register now!