At the moment Iím stuck on a tropical island, thereís a handsome man with a fine Scottish accent hiding from his past, and Iím just glad not to be in Texas any moreÖ Okay, so Iím not actually there. And Iím not from Texas. But writing it almost makes it true but not quite, right?
Hi and thanks for having me. Iím Michele, words are my drug and I always kiss and tell. My new release from Entangled Publishingís Lovestruck line is inspired by my travelling through South East Asia. But as I write another passage about the tropical view out of the window of my characterís lives, Iím caught by how much reality is paralleling my fictional universe at the moment. The best bit is seeing a real life happy after play out in my friendís life.
A girlfriend of mine has been living the happy ever after thatís so close to my book, I started to wonder if thereís more power in my typing fingers than I thought possible. Itís such a get out, real life story, I felt I had to share. Said friend was dumped, brutally, by long term fiancť. Theyíd been together over a decade, and while sheíd always wanted babies and a home, he wanted to tour the world making music. After prompting him for years to get out if he wasnít into it, and his assurances that no no, her dream was his dream too, turns out it wasnít and on the eve of their pre-planned holiday, when everyone else was away, he pulled the rug out. Dismay ensued. Heartbreak. Heartache. The dividing of furniture, pets, debt. So far, recipe for conflicted heroine. Cue new hero.
On an online dating site her brother signed her up for, my friend ticked a box on some page somewhere. The man attached to the box then texted, emailed, called. Steamy flirting, an impulse meeting a three hour drive away and a month or so later, heís buying her a ticket to a remote tropical island so they can celebrate their birthdays together (which fall within a day of each other)! See? How crazy romantic is that? #romancelives #happyeveraftersforeveryone
They came back, he took a job in the city she worked in, he desperately wanted the kids and home sheíd wanted for the last ten years. Cue happy dancing by all her friends! It could still of course have all gone to custard but it turns out they do have some mutual friends in common (everyone really does know someone who knows someone in New Zealand) and the things they have in common outweigh the things that donít quite fit. And they are now engaged with two lovely wee children and a house of their own.
All I can say is, stranger things happen in books. I mean, what sort of romance writer would I be if I didnít believe there could be a happy ever after from such a crazy romantic story? Happy ever after everyone
xMichele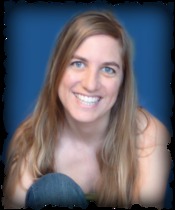 Words are my drug. There, I said it and now I can't take it back. I've tried doing other things. Heck I was even a dancer in Bosnia (true story), but I keep coming back to the page and getting stuck there. Hooray for words! But hooray for characters too because that's what I love. I like to twist them up in knots, take away their toys, get them drunk and throw them at each other.
I try to be mostly polite in real life (I did say mostly) so it's a joy to unleash sassy, mouthy, smart women on the romance men of my worlds and let them at it. I know the saying goes, girls are made of sugar and spice and all things nice, but with me you can expect less sugar and more spice. Heck, these girls are made of adventure, great beer and no fear. Despite training in law (or perhaps because of it) I have been a dancer, choreographer, producer, and all round arty type in various countries for most of my life. I've also travelled extensively, working on projects in Bosnia, India, Scotland, England, Brazil and New Zealand.
2 comments posted.