For most of my adult life I was physician, but I never thought of myself as a writer. Even though I had a number of professional papers published and turned out a number of textbooks, I had no desire to do non-medical writing—never even considered it. But, that changed.
After the death of my first wife I set about trying to learn enough about the writing profession to put together the non-fiction book that eventually became THE TENDER SCAR. It was during this time that I received a challenge casually issued by a couple of published authors at a writer's conference I attended: "You should try your hand at fiction." Although my primary aim remained writing a non-fiction book to help others go through what I'd experienced, I decided to take up the gauntlet they threw down. After all, how hard could it be?
Well, I learned that it's really hard. But after four years of study, writing, revising, and suffering rejections, I got my first offer. Along the line I needed to come up with a catch phrase, something to put on my cards, words that characterized what my fiction was about. An acquaintance shared this: "Medical suspense with heart." I thought it sounded nice, so I adopted it, and never looked back.
After producing ten published novels and three novellas I discovered that what I was writing wasn't always medical suspense. Sometimes it produced a rapid pulse and cold sweats in the reader, like a thriller. At other times my plot was like a mystery, and had readers scratching their collective heads wondering, "Who done it?" So I decided to take a second look at the distinction among thrillers, suspense, and mystery.
In a mystery, the protagonist or hero is trying to solve a riddle: who is the bad guy, what did they do, where is the hiding place? In suspense, something bad is going to happen, but the hero (and sometimes the reader) doesn't know exactly what and/or when. And thrillers are novels that place the main character in jeopardy from early in the story, inciting various emotional responses from the reader. To put it another way, as has been said elsewhere, "It isn't a story until something goes wrong." And that's what I try to do in my novels and novellas.
So what do I write? The definitions are fairly self-evident, but the genres may intersect, overlap, or all be present in the same book. And so what's the answer? I guess I write medical mystery/suspense/thriller novels. But whatever you call them, I suppose it works because people like to read them. And that, in the end, is the goal of all novelists.
Don't forget to comment below, you could win a copy of DOCTOR'S DILEMMA.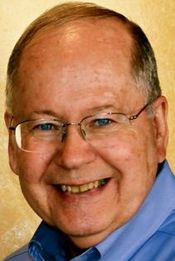 Dr. Richard Mabry retired from medicine after a distinguished career as a respected clinician, teacher, writer, and researcher. He entered the field of non-medical writing with the publication of his book, The Tender Scar: Life After The Death Of A Spouse, written after the death of his first wife.
Richard has served as Vice-President of the American Christian Fiction Writers, and is also an active member of the International Thriller Writers and Romance Writers of America. He has taught writing-related courses at both local and national events, including the Mount Hermon Christian Writers Conference, Blue Ridge Mountain Christian Writers Conference, and the ACFW Annual Conference.
Medical Judgment is his tenth published novel of medical suspense. He also is the author of two novellas. His books have been finalists in competitions including ACFW's Carol Award, the Romantic Times' Inspirational Book of the Year and the Inspirational Readers Choice. His books have received praise from reviewers and fellow authors alike.
7 comments posted.
This sounds like my type of book and I would enjoy reading DOCTOR'S DILEMMA. Your blog is interesting and added to the reasons why I think this is a winner.
(Anna Speed 1:51pm March 26, 2017)