Men at Work – 10 Romances that will Satisfy your Need for a Hot Man with Callused Hands
Giveaway: copy of UNDER HER SKIN

February 16, 2017
I've never been much for a billionaire hero. Partly because I don't brush shoulders with many men from the top 1% and I've never seen the point of fairy tales. Besides, a workshop is sexy in a way a boardroom will never be. And isn't there something super sexy about capable hands and strong shoulders? Not to mention the skill it takes to make and fix things. I'm not interested in manicured hands laid atop the conference table, but rather scarred ones that put might have that table together.
I've compiled my top ten books featuring blue-collar heroes. Watch out because they're hot enough to change your mind:
BEAUTY AND THE BLACKSMITH by Tessa Dare is a fabulously steamy historical that breaks the class barrier. (Lord knows I'm a fool for a blacksmith.) Strength and heat and the way they bend metal.
CATCH OF THE DAY by Kristen Higgins features a grumpy lobster fisherman, which is doubly delicious for those who enjoy a strong, moody hero.
In CRAZY FOR YOU by Jennifer Crusie, the hero is a mechanic who's good with his hands—and with animals. My favorite combination.
Cara McKenna has perfected the gruff, working class hero. In the very dark and sexy WILLING VICTIM, she gives us a kinky construction worker who fights for fun. HARD TIME, also by McKenna, features a landscaper doing time for a violent crime. His love letters are a thing of beauty—they're sweet and touching and totally drool-worthy.
As Meg Maguire, McKenna gave us THE RELUCTANT NUDE, featuring a moody French sculptor who needs a physical connection with his model.
Sarina Bowen makes farming sexy in BITTERSWEET, which brings together apples, cider, and cooking in a second chance romance. In STEADFAST, the next book in Bowen's True North series, an ex-con mechanic gets his second chance at love. This book might just have the most intense hero/heroine conflict I have ever read. It's heartbreaking and wonderful.
Ruthie Knox's novella, How to Misbehave forces a rough contractor into a forced proximity situation with the heroine, which rings pretty much every one of my romance bells.
Over the Edge, a novella by Anne Calhoun, features a hot, damaged oil rig worker who is incapable of intimacy.
Why not mix things up with the last two?
Victoria Dahl's START ME UP gives us an architect hero—but the heroine is a sexually-frustrated mechanic who drives a tow truck.
WE ARE ALL FOUND THINGS, a novella by M. O'Keefe in the Devil's Doorbell anthology has a bad ass metalworking artist heroine and one of my favorite heroes of all time—a tough super-introverted virgin.
GIVEAWAY
What are your favorite HOT MEN with calluses? Tell us below and be entered to win a copy of UNDER HER SKIN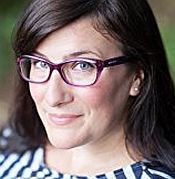 Adriana Anders has acted and sung, slung cocktails and corrected copy. She's worked for start-ups, multinationals and small nonprofits, but it wasn't until she returned to her first love—writing romance—that she finally felt like she'd come home. Today, she resides with her tall French husband, two small children and fat French cat in the foothills of the Blue Ridge Mountains, where she writes the dark, gritty, emotional love stories of her heart.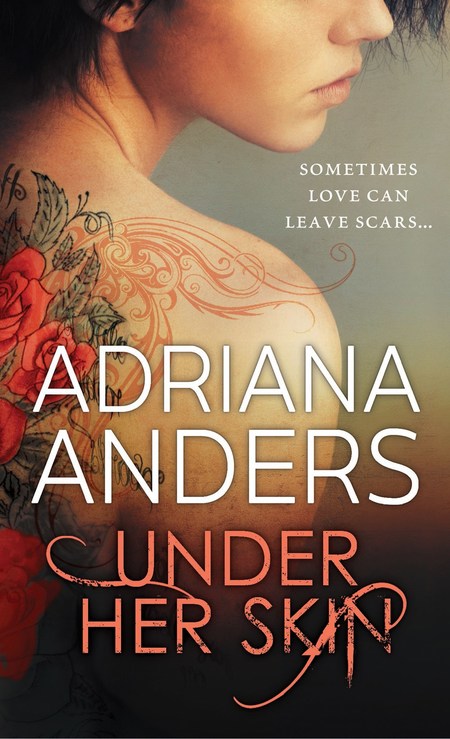 Sometimes love can leave scars
Her Body is His Canvas
A darkly possessive relationship has left Uma alone and on the run. Beneath her drab clothing, she hides a terrible secret-proof of her abuse, tattooed onto her skin in a lurid reminder of everything she's survived.
Caught between a brutal past and an uncertain future, Uma's reluctant to bare herself to anyone, much less a rough ex-con whose rage drives him in ways she will never understand. But beneath his frightening exterior, Ivan is gentle. Warm. Compassionate. And just as determined to heal Uma's broken heart as he is to destroy the monster who left his mark scrawled across the delicate tapestry of her skin.
Romance Contemporary [Sourcebooks Casablanca, On Sale: February 7, 2017, Paperback / e-Book, ISBN: 9781492633846 / eISBN: 9781492633853]

Uma has been seriously damaged, Ivan just wants a chance

Comments
12 comments posted.
Re: Men at Work – 10 Romances that will Satisfy your Need for a Hot Man with Callused Hands

My husband who is the universal handyman and can fix and
repair anything.
(Sharon Berger 9:55am February 16, 2017)
Cowboy 🐎
(Dawn Staniszeski 10:18am February 16, 2017)
My husband! I just love the fact that he does what he does
to provide for our family :)
(Tiffany Engler 7:10pm February 16, 2017)
Love a guy that works with his hands! ;)
(Colleen Conklin 8:20pm February 16, 2017)
Wowsers! Love the authors you've listed! Thanks.
(Kathleen Bylsma 10:00pm February 16, 2017)
Any man who works with his hands. Great list of authors!
(Tina Rucci 12:58pm February 17, 2017)
Firefighters.
(Tanja Dancy 2:16am February 18, 2017)
most men who work with their hands have great confidence
(Diane Sallans 6:59pm February 18, 2017)
A man who is handy around the house.
(Kai Wong 2:11pm February 20, 2017)
a man who can cook
(Ann Unger 2:13pm February 20, 2017)
cops...ahem lol
(Ricardo Gonzalez 7:13pm February 20, 2017)
My dad tops my list.
(Anna Speed 12:15pm February 21, 2017)
Registered users may leave comments.
Log in or register now!