Patricia W. Fischer | Let's Talk About Sex, Baby

May 14, 2014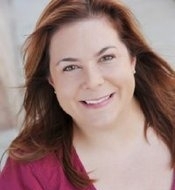 This past weekend, I taught a class about writing a sex scene for non-romance writers. The Writer's League of Texas had been so gracious as to ask me to come explain how the mechanics, the terminology, and every little detail of how "those" scenes are created.

During the creation of my Keynote presentation, I pulled videos from movies to emphasize my point. We discussed details from when the sex should happen, why, how, who, and what is the motivation other than just getting off.
To emphasize some of the points, I used video clips of the many movies I've watched and fallen in love with over the years. No, I didn't show clips of Debbie Does Dallas or How I Did Your Mother, because any well seasoned romance reader knows that's just the sex and we all really want to see amazing sexual tension.
In the over three hour presentation, I showed clips from Don Juan de Marco, Mask of Zorro (with Tyrone Powers), the Mark of Zorro (with Antonio Banderas), Ghost, Pretty Woman, Easy A, 9 1/2 weeks (eating scene), and True Lies (strip scene). All illustrated the different aspects of what's needed when writing "the scene."

I explained that this has to be one of the biggest misconceptions about writing romance or a romance within a story. It's not simply about getting these two horizontal, or vertical, or diagonal. It's about the dance to get there. Building tension. Giving the reader and the characters pieces at a time and pulling them in so hard, that the reader doesn't want to put the book down.
We've all been there. Read until the wee hours of the morning because we wanted to see how the couple would work things out and find each other.
If a romance writer doesn't create two characters that we want rolling around with each other by the end of the book, we as readers walk away frustrated. But that doesn't happen by throwing them together on a futon and having them go at it after they've barely said two words to each other.

Building the passion, the chemistry, the romance of it all is what we as readers fall in love with, not just the "scene" where it all (or they) come(s) together.
We want to see who these people are, how they work together, find each other, strive to be together not a "bow-chicka-bow-wow" moment and we're all smitten and wish for a happily ever after. The workshop lasted a good three and a half hours and the participants were fantastic. I offered them advice, they gave me resources to read on other things. Win-win for all of us and I hope what I said helped.
At the least, it made me realize how much I loved those "melt the screen" couples that I'd fallen in love with time after time and how absolutely difficult it can be when trying to sculpt a couple on paper that we all route for.
And how I hope I do a good enough job on the pages of my book to keep people up late at night, waiting to discover "the scene" for my characters.
So who are some of your favorite on screen couples and why?
Hungry for more romance? Check out Patricia W. Fischer on NBC News 4 San Antonio talking love advice from romance authors!
Comments
31 comments posted.
Re: Patricia W. Fischer | Let's Talk About Sex, Baby

I enjoyed watching Meg Ryan and Billy Crystal in When Harry
met Sally. There was the sensuous eating scene, and they
were in sinc with each other as actors. There was also the
one Al Pacino movie, and the title escapes me, but he played
a blind General, who went out on the town with his handler.
The tango scene in that movie was really hot!!
(Peggy Roberson 8:35am May 14, 2014)
I just thought of the title of the movie. It's Scent of a
Woman!!
(Peggy Roberson 8:36am May 14, 2014)
i like meg ryan and billy crystal also in harry met sally in
the eating scene just like Patricia
(Denise Smith 11:03am May 14, 2014)
I used to love all the old classics - with Gary Grant, or the Tracy/Hepburn, or Astaire and Rogers, etc., etc. They're ALL my favorites. What a great blog. Thanks for sharing. And your book sounds great. Thanks for the chance to win.
(Nancy Reynolds 11:33am May 14, 2014)
I like Linda and Johnny in Holiday (1938) because you can see
that they belong together from the start, even if they can't.
(Jen Barnard 11:51am May 14, 2014)
I love the scene from The Last of the Mohicans where Daniel Day Lewis' character tells Madeleine Stowe's character to hold on that he will find her right before he jumps down the waterfall. I love the commitment between them.
(Larena Hubble 12:23pm May 14, 2014)
There are so many that you just want to have them all in the
books to make it where you can read about them when ever you
want. The old classics are great and then you have the
modern players, along with todays reigning couples. But for
me it is not someone in the movies. It was not a couple in
the traditional sense. I think it is the thought that there
will be someone there for you and you for them. Like Jackie
Kennedy or Princes Di.. those are the ones that you just
know when they find their match it will be the greatest love
story ever. But alas they are no longer with us..
(Tina Ullrich 2:13pm May 14, 2014)
brad and angelina work well together
(Debbi Shaw 3:44pm May 14, 2014)
I love the couples from The Notebook and The Vow. I guess I am saying I have a crush on Rachel McAdams. haha
(Lisa Hutson 11:51pm May 14, 2014)
Definitely When Harry Met Sally.
(Pam Howell 7:49am May 15, 2014)
I, also, remember seeing The Last of the Mohicans and loved the attraction that Daniel Day Lewis and Madeleine Stowe had together. Sa that movie several times!!!!
(Bonnie Capuano 9:53am May 15, 2014)
Great movie couples!
(Richard Proctor 12:28pm May 15, 2014)
Cher & Nicholas Cage in Moonstruck
(Maria Proctor 12:59pm May 15, 2014)
Small screen, I like Bones & Booth.
(Laura Gullickson 1:54pm May 15, 2014)
My favorite sexy scene is when Barbara Streisand moves Robert Redford's bans
out of the way..such a sexy scene in the Way We Were. And I liked the chemistry
between Richard Gere and the Pretty Woman Julia Roberts.
(Jackie Wisherd 2:24pm May 15, 2014)
I loved Lucy and Ricky. It was so open and honest back then!
(Denise Austin 2:34pm May 15, 2014)
Pretty Woman is one of my all time favorites! I also love Ghost, 10 Things I
Hate About You, How to Lose a Guy in 10 Dates. I drop everything when
those are on. Love some Booth and Bones too, but Big Bang's Penny and
Leonard always reminded me of me and hubs a little. Kind of. Except I had
a small baby when we got together, and didn't have a courtship of a few
years! Lol
(Michelle Schafer 5:13pm May 15, 2014)
My favorite couple is Rhett and Scarlet when he carries her up the staircase!! They make the best couple.
(LeAnn Knott 10:58pm May 15, 2014)
Love some Booth and Bones too, but Big Bang's Penny and
Leonard always reminded me of me and hubs a little. Kind of. Except I had
a small baby when we got together, and didn't have a courtship of a few
years! Lol just cosmic nonsense and set the universe back into balance free 0800 numbers
(Peter Jhon 3:39am June 19, 2016)
lways reminded me of me and hubs a little. Kind of. Except I had
Plumbers
(Peter Jhon 8:08am June 22, 2016)
There are so many that you just want to have them all in the
books to make it where you can read about them when ever you
want.. found it for you
(Jack Man 5:46am August 7, 2016)
I think I should also work hard for my own website like I see some good and updated working in your site... plumber
(Peter Jhon 4:02am August 9, 2016)
I like Linda and Johnny in Holiday (1938) because you can see
that they belong together from the start, even if they can't.
link building seo
(Jack Man 4:36am August 27, 2016)
I did so practical experience reviewing reports and also assessments embraced listed here..
High Trust Flow
(Peter Jhon 3:42am September 1, 2016)
I got what you mean , thanks for posting .Woh I am happy to find this website through google.
buy high trust flow backlinks https://www.fiverr.com/brayden_ben/give-you-35-high-trust-flow-links-on-high-da-and-pa
(Peter Jhon 5:35am February 6)
Great site! I really cherish how it is simple on my eyes it is. I am considering how I may be informed at whatever point another post has been made. I have subscribed to your RSS which may do the trap? Have an incredible
kit tattoo
https://www.tat-shop.com/
(Peter Jhon 6:24am February 28)
WE PROVIDE HIGH TRUST FLOW AND CITATION FLOW BLOG COMMENTS BACKLINKS WITH ON DA PA Are Citation and Trust flow metrics really a necessary statistic?There was a time when SEO was at a nascent stage and primary metrics such as Google Page Rank mattered a lot in SEOToday, SEO has advanced far beyond the domain of Page Rank and as such, secondary metrics such as trust flow, domain authority, citation flow, etc., have taken over Google Page Rank in terms of importance as far as ranking in Google is concerned. buy high trust flow backlinks
(Jack Man 7:28am March 12)
Its me Brayden Ben a professional and well experienced Designer.There are many designer more experienced then me , but now i am here to provide you the real design service I will design your name with real stones and give you high quality image , Unique and professional and no one will copy your design because its all Hand Made. awesome name design
(Jack Man 7:17am March 26)
hi!! Exceptionally fascinating discourse happy that I went over such educational post. Keep doing awesome. Happy to be a piece of your net group.
italian fashion brands
https://www.thenora.co.uk/
(Peter Jhon 3:08am May 25)
Every one of the substance you said in post is too great and can be exceptionally helpful. I will remember it, a debt of gratitude is in order for sharing the data continue upgrading, looking forward for more posts.Thanks Promo Fidget Spinner
(Peter Jhon 4:11am June 1)
"C2BPromo.com – the first C2B Factory-Direct Custom Platform for Promotional Products, Corporate Gifts, Advertising Specialties, Branded Items and Promotional Gift Items in North America, founded by a BC entrepreneur, is challenging the 100-year traditional industry by its innovative online technology and a rebuilt flat supply chain. It removed all middle men and offers Free Shipping and Free Logo Service to help the corporate customers to save 50-60% on marketing budget on Business Promotion marketing.

C2BPromo believes ""Sharing"" is the essence of business model in future. It created a unique and exclusive investment & marketing platform called AngelUsers.com (https://www.AngelUsers.com) and welcome everyone who want to help business to grow to join and earn returns from his or her 6-level networks without investing money, purchase and membership fee.

C2BPromo carries a huge experience of 22 years in this industry. It has also worked with thousands of customers from one-man business to Fortune 500 like Google, Heineken, Microsoft, Pfizer, Merck, Citibank and much more. Check here to find out why C2BPromo is your best choice of the supplier of Promotional Products, Branded items and Promotional Gift Items: https://www.c2bpromo.com/why-c2bpromo/ " | Promotional Gift Items
(Peter Jhon 8:00am June 4)
Registered users may leave comments.
Log in or register now!