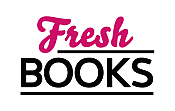 Spring flowers, great May books to enjoy!
Get to Know Your Favorite Authors
Blogging Soon:
Jade Lee

Fresh Takes from the Teen Shelves
All the news, updates and gossip for the Young Adult -- books, authors, movies and more!
Fresh Holiday Gift Recommendations From the Teen Shelves
It's gift giving season, so for this month's Fresh Takes I have featured suggestions of some of my favorite recent books and completed series for the YA book lover in your life (even if it's you). All of these are either stand alone books or completed series (except where noted), and I've made a few notes about age appropriateness (though your mileage may vary).
For the Contemporary Romance Lover
ELEANOR & PARK

A quirky romance-coming-of-age book that satisfies the romance lover and the "literary" lover both. It's just charming, getting raves from readers, librarians and literati alike.

Eleanor is the new girl in town, and she's never felt more alone. All mismatched clothes, mad red hair and chaotic home life, she couldn't stick out more if she tried. Then she takes the seat on the bus next to Park. Quiet, careful and - in Eleanor's eyes - impossibly cool, Park's worked out that flying under the radar is the best way to get by.

Slowly,steadily, through late-night conversations and an ever-growing stack of mixed tapes, Eleanor and Park fall in love. They fall in love the way you do the first time, when you're 16, and you have nothing and everything to lose.

Set over the course of one school year in 1986, Eleanor and Park is funny, sad, shocking and true - an exquisite nostalgia trip for anyone who has never forgotten their first love.

ANNA AND THE FRENCH KISS

Or any book by Stephanie Perkins. Funny and romantic with enough realism to make these satisfying and lasting.

Anna was looking forward to her senior year in Atlanta, where she has a great job, a loyal best friend, and a crush on the verge of becoming more. So she's less than thrilled about being shipped off to boarding school in Paris--until she meets Etienne St. Clair. Smart, charming, beautiful, Etienne has it all . . . including a serious girlfriend.

But in the City of Light, wishes have a way of coming true. Will a year of romantic near-misses end with their long-awaited French kiss? Stephanie Perkins keeps the romantic tension crackling and the attraction high in a debut guaranteed to make toes tingle and hearts melt.

PERFECT CHEMISTRY

Or any book by Simone Elkeles. These bad-boy-hero books are hot and addictive. Perhaps not the best gift for your eleven year old niece, but her older sister will think you're the best aunt ever.

When Brittany Ellis walks into chemistry class on the first day of senior year, she has no clue that her carefully created "perfect" life is about to unravel before her eyes. She's forced to be lab partners with Alex Fuentes, a gang member from the other side of town, and he is about to threaten everything she's worked so hard for—her flawless reputation, her relationship with her boyfriend, and the secret that her home life is anything but perfect.

Alex is a bad boy and he knows it. So when he makes a bet with his friends to lure Brittany into his life, he thinks nothing of it. But soon Alex realizes Brittany is a real person with real problems, and suddenly the bet he made in arrogance turns into something much more.

In a passionate story about looking beneath the surface, Simone Elkeles breaks through the stereotypes and barriers that threaten to keep Brittany and Alex apart.

ENDLESS SUMMER

Or any book by Jennifer Echols. Her romantic comedies are perfect for teens of all ages—lots of sexual chemistry without too much sexual content, full of humor and heart. Her "Dramaties" from MTV books are a little edgier, still witty, but with deeper problems for the hero and heroine to work through.

Two irresistible boys. One unforgettable summer.

Lori can't wait for her summer at the lake. She loves wakeboarding and hanging with her friends--including the two hotties next door. With the Vader brothers, she's always been just one of the guys. Now that she's turning sixteen, she wants to be seen as one of the girls, especially in the eyes of Sean, the older brother. But that's not going to happen--not if the younger brother, Adam, can help it.

Lori plans to make Sean jealous by spending time with Adam. Adam has plans of his own for Lori. As the air heats up, so does this love triangle. Will Lori's romantic summer melt into one hot mess?
For the Paranormal Book Lover
NIGHTSHADE

Nightshade series by Andrea Cremer. Rich world-building, strong characters and mature storytelling set this contemporary set werewolf/witch trilogy (NIGHTSHADE, WOLFSBANE, and BLOODROSE) apart. A prequel series (RISE and RIFT) stands alone in a historical setting, so there is lots in the world to read.

Calla and Ren have been raised knowing it is their destiny to mate with one another and rule over their shape-shifting wolf pack, but when a human boy arrives and vies for Calla's heart, she is faced with a decision that could change her whole world.

SHADE

Shade series by Jeri Smith-Ready. Aura must discover what caused the Shift that allowed the dead to start appearing to the living—with the help of two handsome boys, of course. Superior writing and characterization make this a standout from the paranormal romance crowd.

THE COLDEST GIRL IN COLD TOWN

So much more than a vampire book. Tana wakes up after a party, and she's surrounded by vampire-drained corpses. Oh, and she's got this little vampire bite herself. To save herself she has to go into the quarantined world of Coldtown, where monsters and humans coexist in a bloody mix of predator and prey. Stand alone and unique. (Also gritty—better for older teens and adults.)

DAYLIGHTERS

The Morganville Vampires series by Rachel Caine. What if a whole town was run by vampires? Claire and a rich cast of friends, allies and enemies battle and banter in a vampire series that is both classic and clever. This series just wrapped up in November with book #15, DAYLIGHTERS. (The early books are available as multi-volume editions as well as a boxed set.) Plus, there's a webseries in production. (The content matures slightly as the series goes on, but it's well handled.)
For the Historical/Paranormal Mystery Novel Reader
| | |
| --- | --- |
| THE DIVINERS | A 1920's set mystery, with ghosts and demons. OMG. This may be my favorite book from one of my favorite authors. It just blends so many things so very well—spot on roaring twenties period, twisty mystery plot, deeply textured paranormal elements, compelling themes and characters and an intensely thrilling read. It starts a series, but the book stands alone. (The 20's are a hedonistic time, so don't give to someone with a parent who'll flip out about alcohol (and other stuff).) |
For the Fun Adventure Lover
| | |
| --- | --- |
| UNITED WE SPY | The Gallagher Girls novels by Ally Carter. The Gallagher Academy trains teenage girls to be spies. Picture Mission Impossible with lip gloss and a hair comb, you're on the right track. Each book has a goal, but there's an overreaching arc that wraps up just in time for graduation. The first three books are available as a boxed set. (These are great for younger teens; the premise is fun and the voice is light and there's no significant content to worry about.) |
For the Mystery Lover
| | |
| --- | --- |
| THE BODY FINDER | The Body Finder novels by Kimberly Derting. Violet can sense dead bodies. She starts as a kind of reluctant detective when she 'finds' a victim of a serial killer. The romance and character development carry over from book to book, but each has a stand alone (creepy and gritty) killer to catch. Though there is a paranormal element, these have more of a contemporary mystery feel than a fantasy world, so I've put them here. |
For the Historical Fantasy Reader
GRAVE MERCY

These stand-alone but connected stories follow three young women trained in a convent of assassins. There's intrigue, mystery, supernatural gifts, and romance. Set in medieval Brittany and lush with period detail and evocative writing. This would appeal to the 14+ crowd more than a tween.

Etiquette & Espionage

Another school for turning out young lady spies, this one set in an alternate Victorian London. The thing I love of about Carriger's steampunk is that she nails the slightly prissy Victorian voice that makes instruction in espionage kind of hilarious. Her world is built to the tiny details, so it's not just corsets and dirigibles. (But there's that, too.) Despite the period detail, the light voice and younger characters will make this a great gift to get someone started on fantasy that's not THE HUNGER GAMES.

Curtsies & Conspiracies
For the Hunger Games Reader
| | |
| --- | --- |
| LEGEND | The Legend Trilogy by Marie Lu. The western US is now the Republic, a police state with rigid strata. Throw in two teens from different social worlds, a murder mystery, a dystopian state that will do anything to keep the status quo and you've got an action adventure and suspense and romance and awesome. The conclusion of the trilogy was just released last month, so after your teen has seen Catching Fire for the fifth time, get her (or him) this series. |
| CINDER | The Lunar Chronicles series by Marissa Meyer. In a dystopian future, there's humans and androids, and a ruthless race of lunar people just waiting for their chance to strike. The first book (CINDER) is both a Cinderella retelling (with a mechanic cyborg!) and a science fiction adventure that continues in SCARLET (a Red Riding Hood riff) and concludes in CRESS (Rapunzel, but in a satellite). It's a mashup that totally works. And rocks. (CRESS does not come out until the beginning of February, but you can get started now.) |
For the Movie Lover
THE BOOK THIEF
by
Markus Zusak
(There's a movie currently in release.)
VAMPIRE ACADEMY by Richelle Mead (The movie comes out in February)
DIVERGENT by Veronica Roth (The first movie in the series comes out in March.)
Happy Holidays and Happy Reading!
Comments
No comments posted.

Registered users may leave comments.
Log in or register now!